Morganton has a new source for herbal supplements, vitamins, teas and more in the form of Professor Herb's Herbal Solutions.
The new business, located at 805 Jamestown Road, opened earlier this year selling natural health products, also including cannabidiol (CBD), kratom, essential oils, aromatherapy and Nature's Sunshine products.
The owner is Travis Ross, a Morganton native and former truck driver who decided to go a different route.
"I drove a truck for 20 years and my neck kind of went out on me. I had to figure out something else to do," Ross said. "The CBD cream and the oils that I sell here helped me tremendously with my neck. I decided to open up my own business.
"Another reason is my sister passed away a few years ago from Stage 4 colon cancer. She didn't know a whole lot about CBD or cannabis. She was uninformed about the stigma of CBD and cannabis."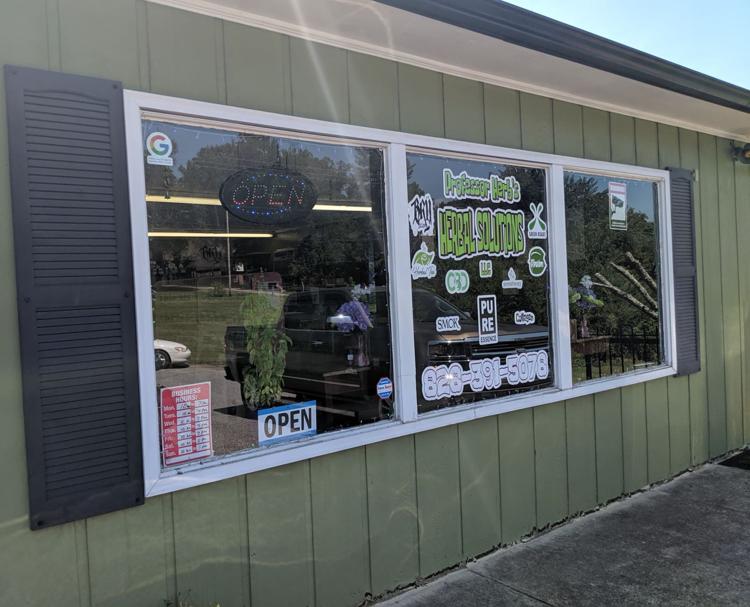 Ross said he saw an opportunity to open his own business and a chance to fill what he saw as a need in town by selling such products. He decided to jump on that chance, and things are going well so far.
"So far, I haven't had any negative (response). As far as positive reviews, I've had plenty of those," Ross said. "I have repeat customers. I have customers who come in here every day to pick up items.
"On prices, I try to be the most affordable one in town. I want to provide top-notch, quality products for the community. The stuff that I carry is top of the line on everything. I don't carry any sub brands or anything like that. I want to inform the community of the benefits of CBD, such as (treating) inflammation, anxiety, depression and more."
Professor Herb's Herbal Solutions is open seven days per week, including from 10 a.m. to 7 p.m. from Monday through Friday. The store is open from 10 a.m. to 5 p.m. on Saturdays and from 10 a.m. to 3 p.m. on Sundays. The store recently held a blood drive, and will do so again in six months.
For more information on the business, call 828-391-5078, visit the store's website at morgantonvitamins.com or check out Professor Herb's Herbal Solutions, LLC on Facebook.