"I do" was the mantra of the day during a special Valentine's Day wedding event at the Burke County Register of Deeds.
The 13 couples who said "I do" made use of the holiday people say is meant to show love and officially tied the knot on Thursday.
Two heated outdoor tents were set up on the Burke County Courthouse lawn with rows of chairs, Victorian wedding theme decorations and flowers all around. The event lasted from 8 a.m. to 4 p.m.
Stephanie Norman, the Burke County Register of Deeds, and her staff hosted the event because it helps them connect with the community in a special way and gives couples an affordable option for getting married, Norman said.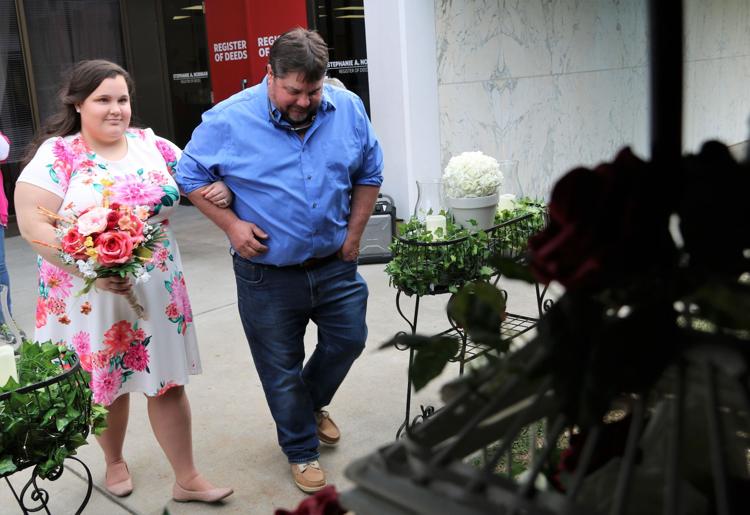 The Register of Deeds office is where people go for different major milestones in their lives such as registering the births of children, purchasing their first piece of property, getting married, gaining power of attorney and receiving a death certificate, Norman said.
"All those different things come together," she said. "I am proud of our office that we are becoming known in the community for being caring."
"Connecting with the community, that is really important to me," Norman said. "I like having these special moments with the community."
She wanted to look at each of those services and somehow create a community event surrounding it, not only to help make a connection with the community, but to help bring awareness and education to what her office can help people accomplish.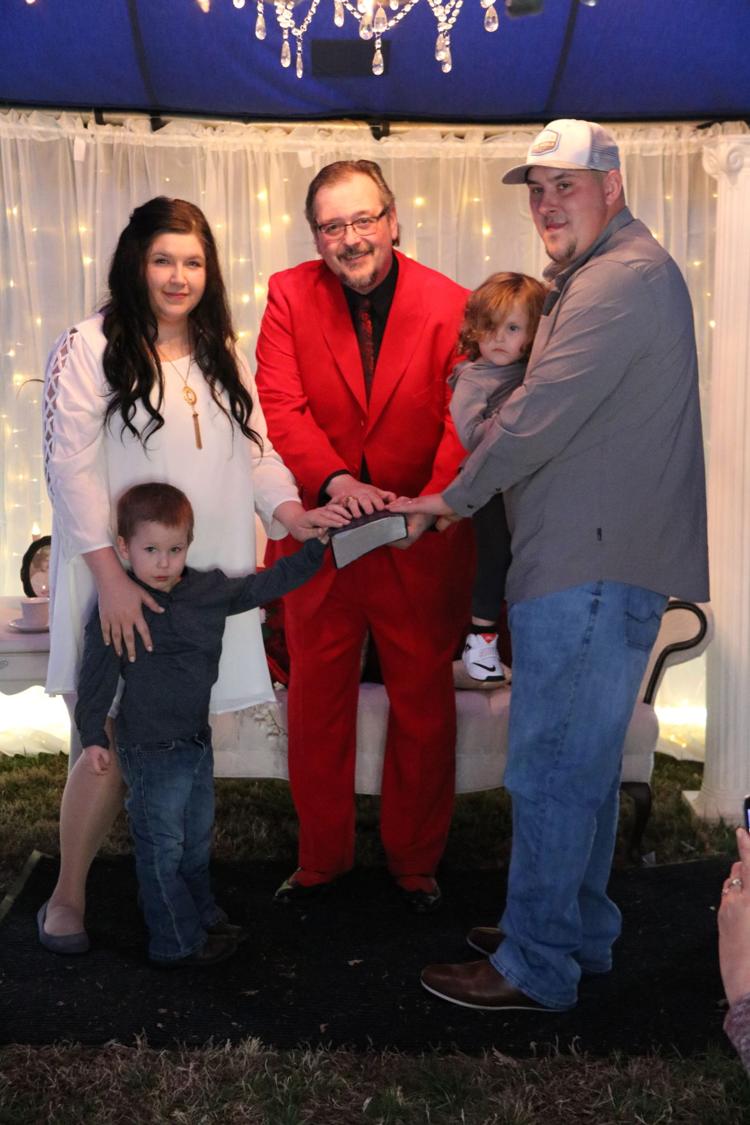 Last year, six couples were married, which shows more than a 50 percent increase from 2018 to the 2019 Valentine's Day event.
Ashley Weatherford and Ryley Deloge, one of the couples married, chose to participate because they felt the event to be unique and had never heard of a city offering this type of event.
"I thought it was really great because it is expensive to have a wedding, so to have all this stuff set up and to have all these people do things for you, it is really nice," Weatherford said.
James Dalton and Amanda Jones were planning on traveling to Tennessee to be married, but heard about the event through The News Herald and changed their minds.
"It is a lot better than having to get a venue and doing all that stuff," James Dalton said.
Couple John Sutherland and Hillary Johnson had been engaged for four years.
"We thought it would be a good time," Johnson said about getting married.
They were planning on being married at the courthouse anyway, so when they heard about the event they signed up.
The event was a free service, but couples had to pay for the marriage certificate. They received a souvenir bag that included two Victorian teacups and saucers, a tea-stained wedding announcement and a copy of the marriage license, Norman said.
The event was a teamwork effort between Norman and her staff, which she said she could not have done without their support.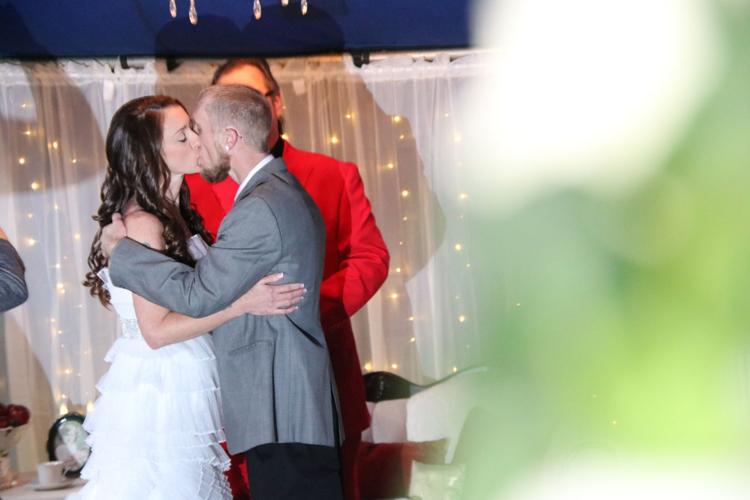 "They care about the public, too, and are just as invested as I am and they share the vision that I have," she said.
Couples who participated in the wedding event were:
» Ayla Fore and George Stroupe
» Helen Raby and Jimmy Banner
» Hillary Johnson and John Sutherland
» James Dalton and Amanda Jones
» James Rusher Jr. and Magaly Rosero
» Joshua Barret and April Barlow
» Karen Russell and Casey Glockson
» Leo Hudson and Tracey Craig
» Mariarita Paxter-Ortiz and Sebastian Santiago
» Ryley Deloge and Ashley Weatherford
» Shannon Jackson and Trevor Scott
» Tasha Yates and Kevin Radley
» Tina Boggs and Thomas Maradiga
Many of the wedding ceremonies were officiated by J.R. Richards with Kirksey Funeral Home.
The Register of Deeds office is planning on continuing the wedding events, but will not host another one until December, which will have the theme of a Winter Wonderland.