HICKORY — Students at Ray Childers Elementary School have been very busy the past few weeks collecting approximately 8,500 pounds of food for a cause that is near to their hearts.
Every year , Burke County Public Schools fills up several barrels of food at each elementary, middle and high school for the Souperintendent's Souper Bowl Canned-Food Drive. The food raised goes to several different local food shelters that help families in need including Burke United Christian Ministry and East Burke Christian Ministry.
This year , so far, Ray Childers has collected 25 barrels worth of food weighing around 340 pounds each, said Cheryl Shuffler, public information officer for the school system. The collection cut-off date for the county-wide collection is today and the total amount of food collected by the whole school system was not calculated yet.
"Last year , we collected 20,000 pounds of food for a total of about 50,000 over the program (which started six years ago)," Shuffler said.
With many families in Burke being food insecure, many of the students in BCPS are filtered into that statistic.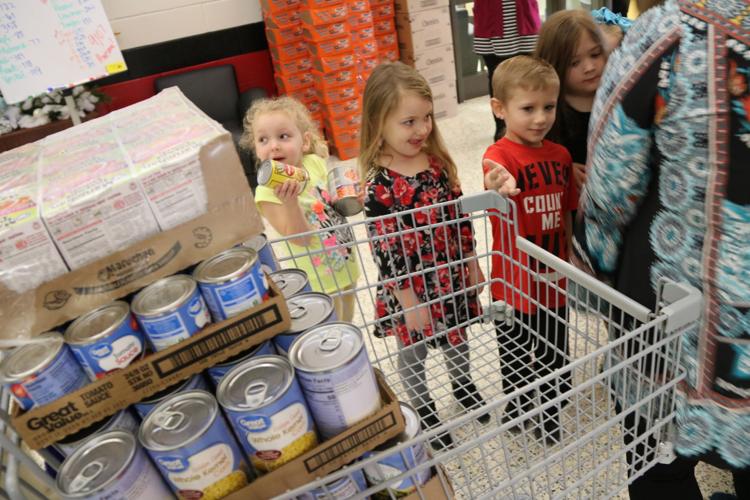 "We serve a free breakfast to every student in Burke County Public Schools and many of our students are on free and reduced lunch," Shuffler said.
They also utilize a backpack program where local churches provide food that students can take home on the weekends, she said.
"There are a lot of great organizations in the community that offer food pantries and this just our way to give back to the community," Shuffler said.
Heidi Bristol, principal at Ray Childers, was astonished at the amount of food — 9,107 items (as of Wednesday) to be exact — donated by the 489 students that attend the school.
"They have totally surpassed anything that I could have imagined," Bristol said. "Last year , we collected I think 3,100, so (this year) we have totally surpassed that."
Salem and George Hildebran elementary schools also have been big collectors in this year's food drive, Shuffler said.
"It is great how some of our poorest schools give the most, some of our poorest families actually bring in canned foods and just have that spirit of giving," she said.
Shuffler enjoys getting emails from principals in the morning saying "we are out of space , we need more barrels."
Bristol attributes the success to the great community of families at the school.
"We have a great community here that really reaches out to support each other and I am blessed to be a part of that," she said.
Many lessons are being learned by hosting the food drive , including how to set goals, teamwork and , most importantly , having a giving heart.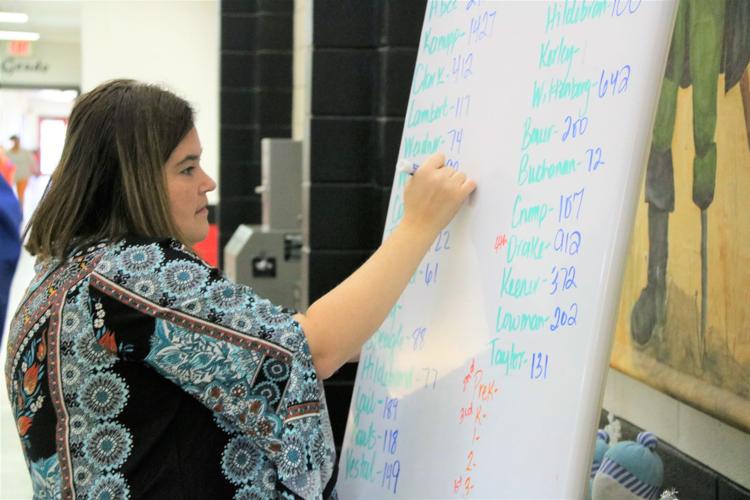 "I know I have had some parents come in and sa y, 'When I was growing up , we were in hard times and now that we are able to give back we want to do that,'" Bristol said.
Why the students give back
Students at Ray Childers Elementary School also voiced their reasoning for giving back to their community.
» "It feels good. It feels nice to help people." – James Miller
» "It might help people that are homeless" – Adrian Baya
» "Some kids don't have food and the more cans we bring in the more cans can go out there and they can get food." – Nathan Teague
» "[It makes me feel good] because there are people who don't get to have food every day" – Talon Bradshaw
Since the school surpassed collecting more than 4,000 cans, they will be able to "slime" Bristol in the future as a reward for their efforts.