Women from all over will have the opportunity to "Say aloha to better health" by taking part in free health screenings , all while being in a tropical atmosphere.
Carolinas HealthCare System Blue Ridge is hosting, as tradition has upheld, the annual Lady Fair on March 23 at the Foothills Higher Education Center with a Hawaiian theme.
For 11 years, the hospital system has been giving women free health screenings for bone density, lung health, diabetes, blood pressure, cholesterol, tests for skin cancer and ankle brachial index (which checks circulation) along with nutrition education, said Stephanie Culp, wellness and health promotional manager for CHSBR.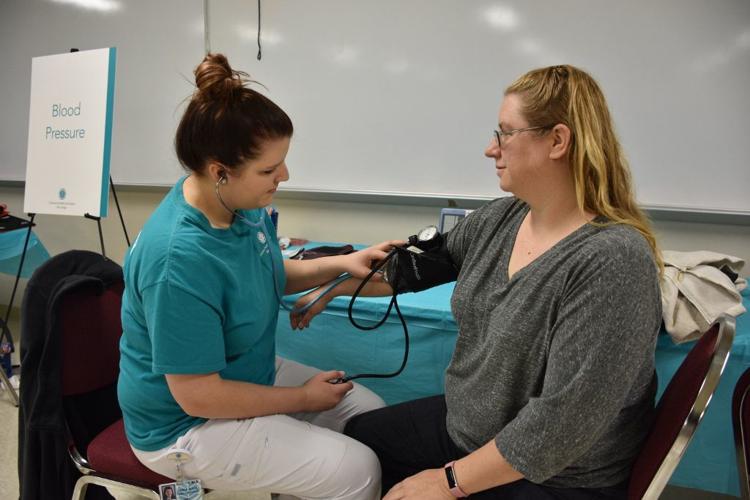 The free event will start at 7:30 a.m. and last until noon. There will be interpreters available for those who speak Spanish and American Sign Language, she said.
At last year's event they were able to provide approximately 800 different screenings, said Culp , who helps to conduct the cholesterol screenings.
The event is very important to the community because of how much health education is given when screenings comeback negatively.
"I know that there are a lot of people that do not go to the doctor that come to the screenings to have their blood work done," Culp said. "We have educated many people with high [ cholesterol ] numbers."
CHSBR staff are not able to follow up with participants after the screenings, but they hope those who have something questionable come up will contact their primary care doctor to set up an appointment.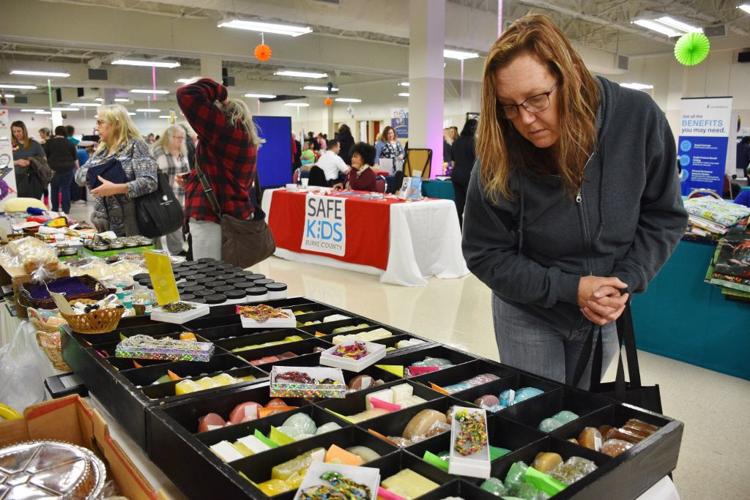 "I know that last year there were several that had suspicious findings on skin cancer, so anything like that that they find they refer to a primary care [ physician ] ," Culp said.
"The most important thing that we really try to push is the importance of having these screenings," Culp said. "It is fun to visit all the vendors because there are a lot of unique things that people bring."
The fellowship with other women is great, but that is not the reason for the event, she said.
"What we really want to see come out of it is people taking advantage of the screenings because all of these screenings can save your life," she said.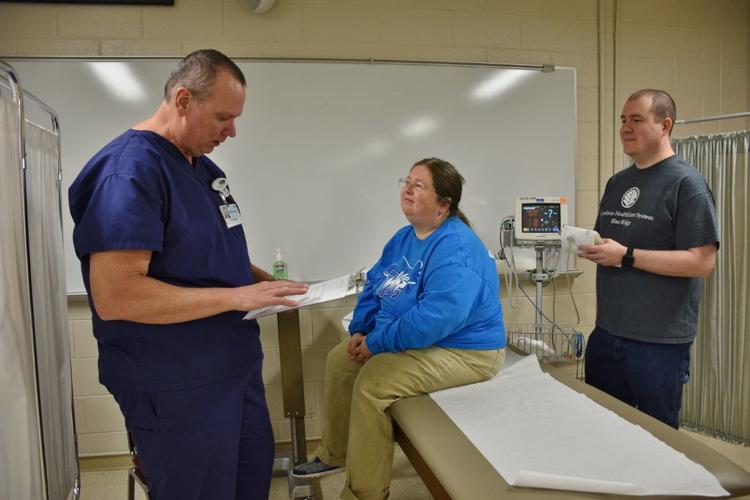 The fact that the screenings are free is also important because many in the community do not have insurance to cover costs like that in a doctor's office.
"You may be at a stroke level of blood pressure and not know it," Culp said.
Vendors that will be at the event will include Ruby Ribbon, Morganton Eye, TOPS, Discovery toys, Farm Girl SoapsBetsy's Weaving,YOUNIQUE, Children's Home Society of NC, Opulenza Jewelry, Carolina Caring, D & L Candles, Creations byDavid, The Thankful Goat, Color Me Beautiful, Keep Me Safe Organics, Friday Staffing, Beltone, United Healthcare, Tupperware, Bennys Boutique, Lula Roe, C & J Handmade Organic Body, Hoyles Son-Shine Artisan Works, Paparazzi Jewelry, Bracelet, Bobble & Bling, Pampered Chef, Art 4 a Purpose, Wendy B's, Options, Desserts First, Lucy Crafts, Burke Myo Therapy/Party Lite Candles, Burke Women's Fund Org, Premier Jewelry, Handi Care, Mary Kay, Reynolds Chiropractic, Farm Bureau Insurance, Center for Advanced Vein Care, Avon and Firefly Recycled Glass.
There will be a courtesy shuttle taking participants to the entrance of the center from the hospital. For more information, www.facebook.com/events/2305973179437611/ . The center is located at 2128 S. Sterling St.