VALDESE — Rock School Arts Foundation presents commissioned portrait artists Kay Robb and Randy Clontz in Gallery I and Gallery II. Exhibitions open on Sunday, June 9, and continue until July 19. The opening reception will be from 2-4 p.m. on June 9.
Robb paints portraits and landscapes in oil and pastel. She studied art and interior design at Virginia Commonwealth University and worked as an interior designer for Ferry-Hayes Designers in Atlanta, Ga., before moving to Hickory with her husband and three daughters in 1995. While raising her three girls, Kay spent 10 years, from 1984-94, studying classical drawing and painting techniques with master painters Valori Fussel, Kate Fetterolf and Christopher Didomizio of The School of Old-World Art in Atlanta. She is greatly honored that her work is represented in many private and corporate collections across the United States.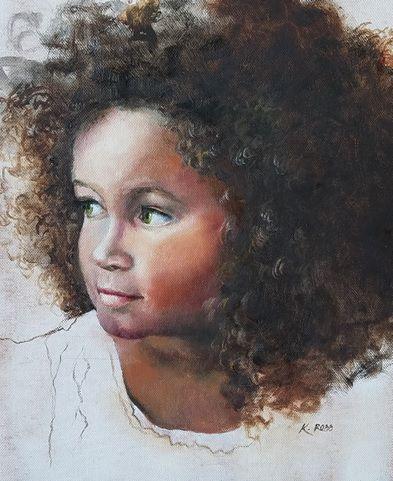 Among various awards, Robb has placed first in the RSAF open competition for the last two years. In 2017, she was chosen as an artist in residence at Edgewood Cottage in Blowing Rock where she exhibited a body of work focusing on her passion for the forests, waterfalls and creeks of western North Carolina. As a member of the Piedmont Painters and the "Van-Go" plein air painters' group, Robb constantly is striving to push and improve her painting skills. Her working studio is located on Union Square in downtown Hickory.
"My journey with painting started with my lord Jesus Christ and continues by his good pleasure, even through daily challenges of Parkinson's," Robb said.
Clontz is a commissioned portrait painter and was born in Hickory in 1956, the eighth of nine children. He moved to Detroit in 1977 to attend the College for Creative Studies where he received a bachelor's of fine arts degree. While at the art college, Clontz met his future wife, Cynthia. After moving to Chicago in 1982, he and Cindy became adoptive parents of a little girl from China and pursued various interests, including teaching art at a community college; providing freelance graphic design for Morton International, the City Colleges of Chicago and Riverside Publishing; producing several commissioned oil portraits now in private and public collections in Chicago, Michigan and North Carolina; and painting oil landscapes of the N.C. mountains.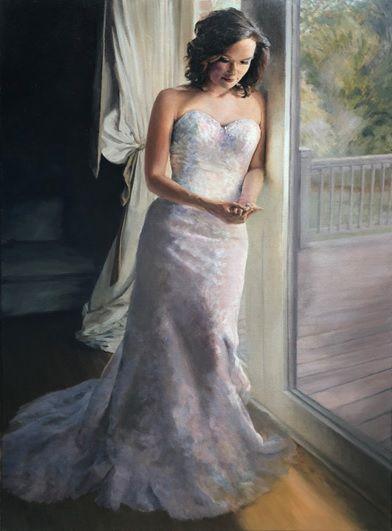 In 2002, Clontz relocated back to Hickory, where he now resides with his wife, two daughters (in 2005, he and Cindy became adoptive parents of a second little girl from China) and various household pets. Clontz creates representational fine art oil portraits using traditional methods and teaches oil painting for both beginning and more advanced artists. He produces commissioned event paintings for weddings and other social functions, as well as creating other traditional oil landscape and still-life paintings.
Clontz is a member of the Portrait Society of America. In 2016, Clontz relocated a working studio to downtown Hickory where he joined Robb for the Robb-Clontz Studio and Gallery, offering commissioned portraiture and painting classes from beginner to advanced levels.
Student art exhibits continues through end of May
The RSAF board and executive director invite everyone to come out and see student artwork from Draughn High School, East Burke High School, East Burke Middle, Heritage Middle, Liberty Middle, Table Rock Middle and Walter Johnson Middle in Galleries I and II at the RSAF. The student art show continues until May 30.
"We extend congratulations to the first-place, second-place, third-place and honorable mention winners," the board said.