CoMMA | Performing Arts & Events | Morganton NC
| | |
| --- | --- |
| Sunday | Closed |
| Monday | |
| Tuesday | |
| Wednesday | |
| Thursday | |
| Friday | |
| Saturday | Closed |
About CoMMA | Performing Arts & Events | Morganton NC
The City of Morganton Municipal Auditorium, or CoMMA, opened its doors officially on November 5, 1986 with a dazzling performance of the national Broadway tour of "The Tap Dance Kid"...and as is said, "The rest is history." Since then, more than 500 MainStage events including plays, musicals, concerts, comedians, cirque, ice shows, and much more have delighted the Morganton and western North Carolina patron who attend CoMMA. In addition, CoMMA is the site for the graduation exercises of Western Piedmont Community College, area high school band concerts, numerous worship services, and fundraising events presented by local non-profit organizations. WE are Morganton's entertainment place!
With its state-of-the-art technical systems in place and professionally managed, the lighting, sound, staging and acoustics make CoMMA a 'must-see' entertainment and public assembly venue. There's not a bad seat in the house that accommodates a little more than 1,000. High definition projection screens give an up close look at the performers while Assistive Listening Devices allow all patrons to fully enjoy the productions.
In 2004, CoMMA commissioned world-renowned fresco artist Ben Long to create an original art piece, a fresco, which adorns CoMMA's main gallery. Upon entering, guests gaze up to the ceiling to view "Sacred Dance & the Muses," with all the Greek goddesses looking down from above. Believed to be the largest single panel fresco in the state, the work was paid for by the generous donations of the many friends of CoMMA and is included in the North Carolina Benjamin F. Long, IV Fresco Trail.
CoMMA has it all and makes it easy with a five-day a week box office and online ticket sales services. Offering ticket prices well below industry standard to top-notch shows and world famous acts, CoMMA is one of the best bargains in today's arts and entertainment market. A simple call to 828-433-SHOW puts you in the best seat for the best of shows. It's our motto so believe it when it's said..."We know you're gonna love it!"
Brad Benson is the Digital Marketing Expert of North Carolina.

Accepts:

American Express

Cash

Check

Discover

MasterCard

Visa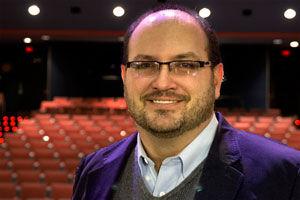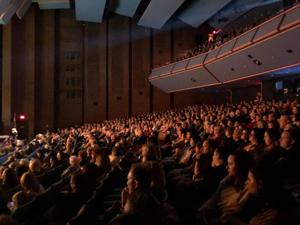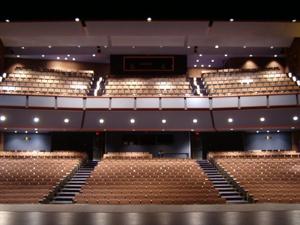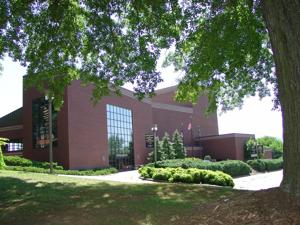 The City of Morganton Municipal Auditorium, or CoMMA, is located in downtown Morganton, a prime location and facility to hold events for many occasions.
The CoMMA Gallery is available for rental with dinner seating space for 100 and reception space for up to 400. Under the Ben Long Fresco, "Sacred Dance and the Muses," the Gallery features a built-in digital sound system and a small kitchen area for catering. The Gallery and the Mezzanine (Second Floor) can be combined for additional seating or displays. The CoMMA Gallery is a perfect place for receptions, business meetings and holiday parties. CoMMA does not offer a catering service, but will recommend local caterers if requested.
As a 1,058-seat, multipurpose public assembly facility, CoMMA's main theatre can accommodate an elaborate Broadway musical to smaller-scale dance and theatre and concert performances. State-of-the-art audio and lighting systems complemented with a large technical inventory. For more information to plan stage production, CoMMA's technical specifications package is available for download on the internet or upon request at the venue.
Whether it is a full-scale production, a wedding reception or a business function, CoMMA offers settings and services to host and make successful your special event. And don't forget...CoMMA is extremely cost-efficient with spaces suitable for small groups of twenty or fewer.
CoMMA is perfect for:
Meetings
Lectures
Conferences
Workshops
Luncheons
Reunions
Exhibitions
Retirement Parties
Anniversaries
Seminars
Dances
Dinners
Training Programs
Client Entertaining
Receptions
Holiday Parties
Since 1986, MainStage Morganton has consistently provided the City of Morganton, Burke County and the surrounding areas with quality entertainment and world class acts. All MainStage performances are presented in CoMMA's main theatre. Reserved seating tickets to MainStage Morganton events are available at a significantly discounted subscriber rate, saving patrons up to 43% off the Adult individual tickets rates. Single tickets vary in price depending on the type of event and seating selection. The word is out that the best of the best of live concerts, Broadway musicals and other special stage attractions are to be found and enjoyed in Morganton at CoMMA.
Season 33 is here……"Oh What A Night!"
               We had a record breaking season 32, and I believe that this season will be no different. Our staff seeks out unique and crowd pleasing shows and this year is looking sensational. From the high flying acrobats of Cirque Eloize to the light airy jazz of The Hot Sardines, there is something for everyone. We have worked extremely hard to bring you FIVE stellar Broadway shows! This year we have two great kids' shows that are value priced and super memorable.
               Another area I am excited about are our concerts. We have searched from Las Vegas to New York to find some of the best performers for this year and found: Keith Allynn – A Neil Diamond Tribute, A Carpenters' Christmas starring Lisa Rock with a local kids choir, Yesterday – A Tribute to the Beatles and country music favorite Aaron Tippin! On a side note – you will not want to miss Abby the Spoon Lady – an Ashville native that is quickly becoming an attraction to theatres across North Carolina, and you can see her here first!
               Each year it is important to me to show off local talent. Last year we showcased Morganton's City Rhythm and had an overflowing crowd. This year, I am excited to present, "An Evening with Alberta Hall." She is known as the "Karaoke Queen" and has just blown me away with her energy and voice. From Jazz and Motown to Contemporary Soul, this gal can sing!
               Again, thank you for your patronage with us. We will continue to have a nice selection of concessions, beer and wine, and several receptions for you to enjoy throughout the year. If you need a ride to the door, please wait at your car for our golf cart service. Also, look for a few add-ons and surprises throughout the year by joining our Facebook page.
               It is an honor and delight to serve as your director.