Some people keep skeletons in their closet, but Morganton resident Chris Rhyne keeps his in his Jeep.
It's the way he's ushered in the spookiest time of the year for the past three years, something he started to show his love for Halloween.
"In all honesty, I've been in relationships that thought Halloween was tacky," Rhyne said. "I guess you could say that's just years of backing up. I just wanted to express my love for Halloween and hope people will enjoy it."
So far, the Jeep has been well received around town. A lot of people will tell Rhyne he needs to put some meat on those bones or ask if the skeletons are his exes.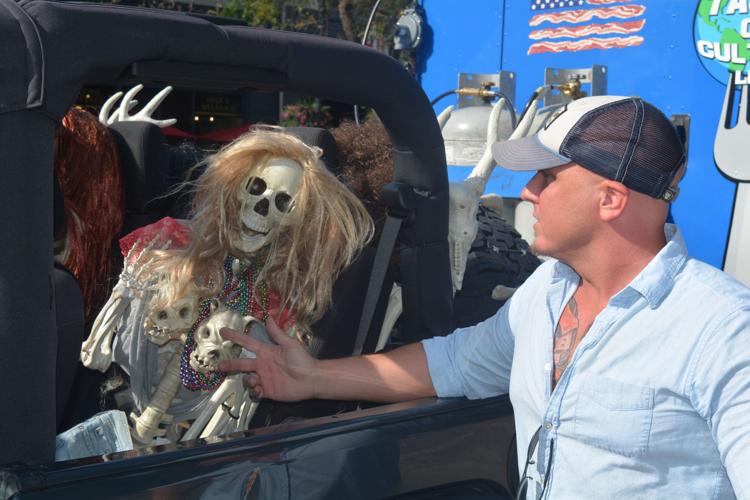 The blonde in the back seat is the only skeleton with a name, referred to as Alicia after one of his friends. All of the skeletons are in clothes lent to him by his friend Margaux Campbell, Rhyne said.
The Jeep is a perfect example of how Halloween gives people a chance to express themselves, Rhyne said.
"A lot of people try to dress up to be something different," he said. "Sometimes you can be who you really want to be. That's what I enjoy about it."
Rhyne, first-shift supervisor at American Roller Bearing, pointed out the judgement he might get for driving around with his Jeep decked out year-round.
"You know, if you drive around with skeletons and be fun and spooky and weird, some people frown upon that all year," Rhyne said. "This time, you can actually just be yourself."
Rhyne pointed out that it's not a requirement to get scared or be scary for Halloween.
"You don't have to be scared, or you don't have to be scary, either, for Halloween," Rhyne said. "It's a chance just to enjoy everybody else's fun, too. Hopefully, if they can see everybody else enjoying it, that's how you grow through it."
For anyone hesitant to go all out for the holiday, Rhyne said Halloween is the perfect opportunity to drop inhibitions and go for it.
"The purpose of Halloween in a way, for me, is just to be scared and to face your fears," Rhyne said. "What better time to face that fear?"
He said he'll probably stop by a couple of Halloween parties, but he mostly likes spending time around town.
"I love to see everybody else's creativity around Halloween," Rhyne said.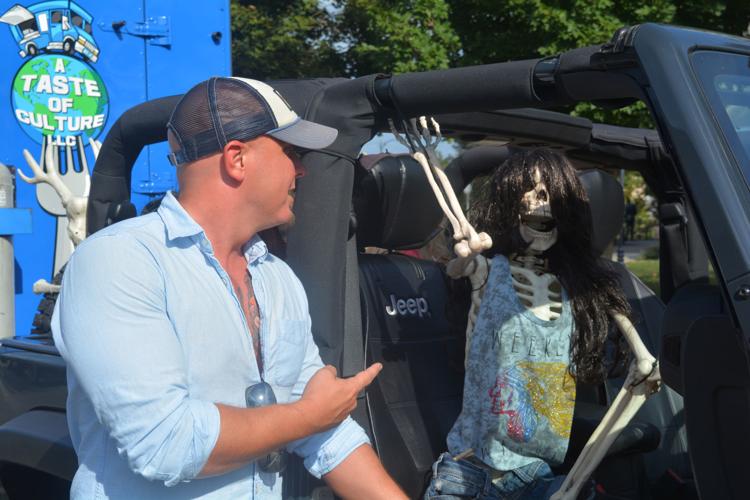 He'd like to see more events around Burke County to celebrate Halloween, and suggested a Halloween car show.
"The witches have their dance, now it's the skeletons' turn," Rhyne said. "Let's get more into it. We wait for the witches dance, but let's see a Halloween car show. Let's see some other people out there that want to do something."