A Connelly Springs man accused of killing a Hollywood producer in 1985 appeared in court Friday.
Edwin Jerry Hiatt II, 52, of 111-G White St. in Connelly Springs, was charged with murder in the 1985 killing of Barry Crane, a world-renowned bridge player and producer and director who worked on episodes of "The Incredible Hulk," "Wonder Woman" and "Hawaii 5-0."
Court documents said Crane's naked body was found at his home wrapped in sheets. Crane had been beaten to death and strangled with a telephone cord in his Los Angeles home on July 5, 1985.
Hiatt, who has been held without bond since May 9, has been awaiting a hearing on extradition to California.
However, his defense attorney, Steve Cheuvront, said in court that they haven't heard a "peep" from California authorities on the extradition process.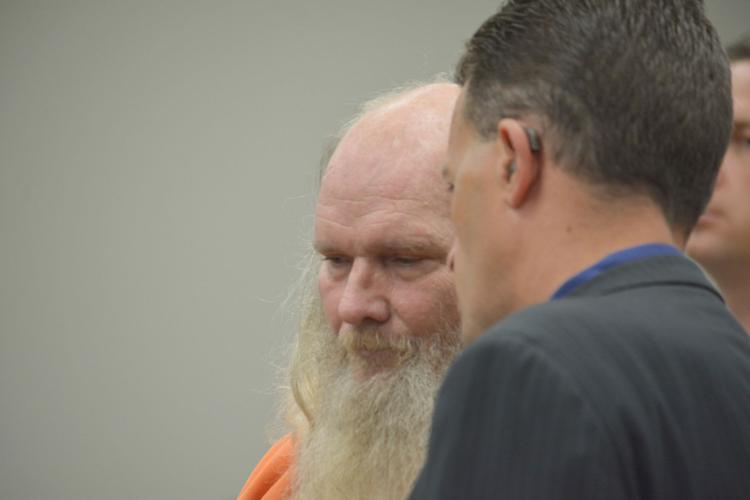 Cheuvront said Hiatt wants to stay in North Carolina because he has family and friends here. If there isn't an update from California by Hiatt's next court date on July 8, Cheuvront said he would consider filing a bond motion.
Some of those friends were in court Friday as Hiatt made his second appearance before a judge.
Dee Hall, who has known Hiatt for about five years and worked with him at 2nd Chance Engine Repair in
Connelly Springs, said the man who committed those crimes is not who the man she knows.
"The person they're describing, I don't know," Hall said. "We know the man that God has changed his life and that would give the shirt off his back. That does without so that somebody else could have something. That's the man I know."
Hall's husband, Marvin, said Hiatt wouldn't hurt anybody and that he hopes he will be released.
"I'm hoping they let him go because he's not the man he used to be," Marvin said. "As long as I've known him, he's preached the word of the Bible and praises God every day and spreads it around to everybody."
The Halls and another of Hiatt's friends, Ernest "Sonny" Ward, said they were happy to see Hiatt in good spirits Friday. Since he was arrested, Ward said Hiatt has been leading Bible studies in jail.
"He's trying to sit there and talk to some of the other prisoners," Ward said. "He's having Bible studies and other things. He joked with me, told me I need to sit there and get myself arrested so I can go in and join him. I don't think I'm ready to go to that extreme."
Hiatt was smiling as he entered the courtroom Friday morning, and tried to talk with his friends.
"He was smiling and waving," Ward said. "He was glad to see that I'm here, that I'm still around, that I'm not giving up on him. I mean, he didn't say all this but I could see that."
Hiatt was connected to the crime after a run of fingerprints found on Crane's stolen car matched Hiatt's.
When the fingerprints came back as a match for Hiatt's, a FBI surveillance team collected used cigarette butts and a disposable coffee cup Hiatt had used and discarded in a public place, the court documents said. Hiatt's DNA collected from those items matched DNA on five cigarette butts in Crane's car.
California prosecutors have 90 days to file paperwork for a governor's warrant to be issued for Hiatt's extradition while Hiatt remains in custody. If those 90 days are up, Hiatt would be released from custody, but California prosecutors still could file the paperwork and have Hiatt arrested again.