Like always, the summer went by in what felt like the blink of an eye, and local teachers are looking forward to students returning to class on Monday.
BCPS Teacher of the Year Meghan Welty from Freedom High School is especially excited about the students' return to class.
"There is something magical about a classroom that is prepared and sitting empty, anticipating for students to return," Welty said. "The beginning of the year always causes butterflies of excitement, anticipation and nerves for teachers and students. As always, I am looking forward to meeting my new students, seeing my previous students and creating new memories."
Burke County Public Schools Principal of the Year Christie McMahon, of Mountain View Elementary School is equally excited.
"Our principals and teachers have spent time this summer reflecting on summer achievement from last year and planning ways to continue to meet our students' needs this coming school year," McMahon said. "I want our students to know that we are incredibly excited to see them come back next week. Our students are at the center of everything that we do. We have great students in BCPS, and we are so thankful to be able to serve the families in our community. It's going to be a great year."
One such achievement McMahon referred to is Mountain View's Dual Language Global Immersion program, which started last school year. In this program, the students spend their first half of the day learning in Spanish and the second half learning in English.
Last year's students participating in the Global Immersion Academy will continue with the program through the fifth grade at Mountain View.
"By using both languages equally, students stand strong, appreciating and bridging cultures while achieving academic success," according to Mountain View's website. "Becoming proficient in both languages is recognized as a significant intellectual and cultural achievement which prepares students to be powerful contributors in our global society."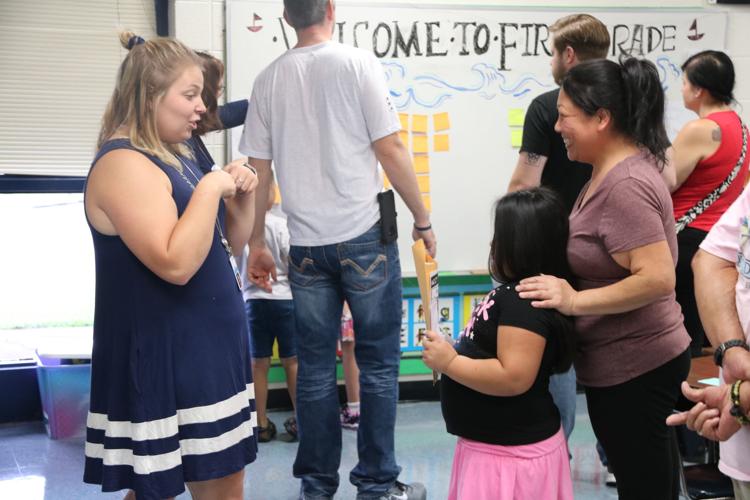 Welty said she is thrilled to start a new school year, as she can reflect on the positives from last year and apply those lessons learned for better outcomes in the future.
"Summer provides the unique opportunity to rest and to recharge, but also a time to reflect on the previous year and dream about learning experiences that I would like to occur this year," she said.
When reflecting on last year, there is a lot to be excited about throughout BCPS, according to Public Relations Officer Cheryl Shuffler.
"We are looking forward to having students back in the buildings, hallways, classrooms, cafeterias and playgrounds as they come to learn, laugh and grow," Shuffler said.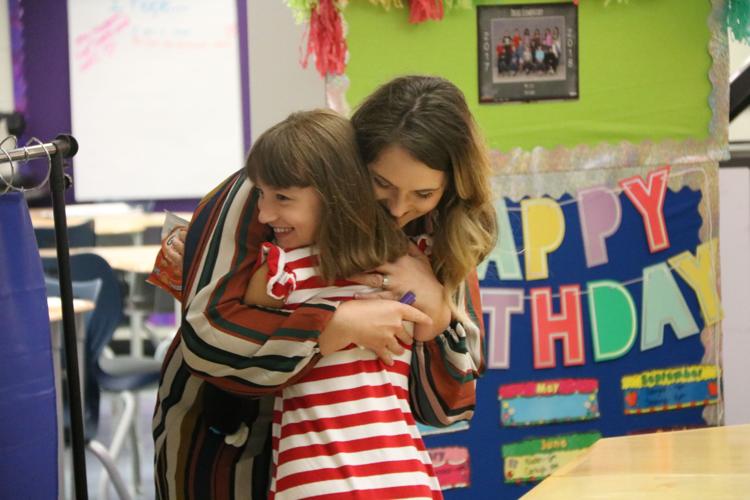 The school system graduated 936 seniors in June, and this year's graduating class currently stands at 894, according to Shuffler.
BCPS will continue to emphasize existing workforce development initiatives, such as College and Career Promise classes through Western Piedmont Community College, Shuffler said. This program gives high school students the opportunity to take tuition-free college classes for transfer credits.
Students also can enroll in Burke Middle College, which allows juniors and seniors to work toward their high school diplomas and an associate degree simultaneously.
The STEAM Academy – offering science, technology, engineering, art, agriculture and math special curriculum courses - enters its sixth year and is offered to students in the third through 12th grades, Shuffler said. Career and Technical Education courses, including nursing, firefighting, agriculture and welding will also continue to be offered, and BCPS will again work with local businesses to place students in apprenticeships and internships.
Shuffler said the school district will permit 15 to 18 students to complete certificate programs in mechanical engineering and electronics. BCPS will also maintain its focus on engineering for students throughout the district. Project Launch and Project Lead the Way will continue to be showcased throughout the system.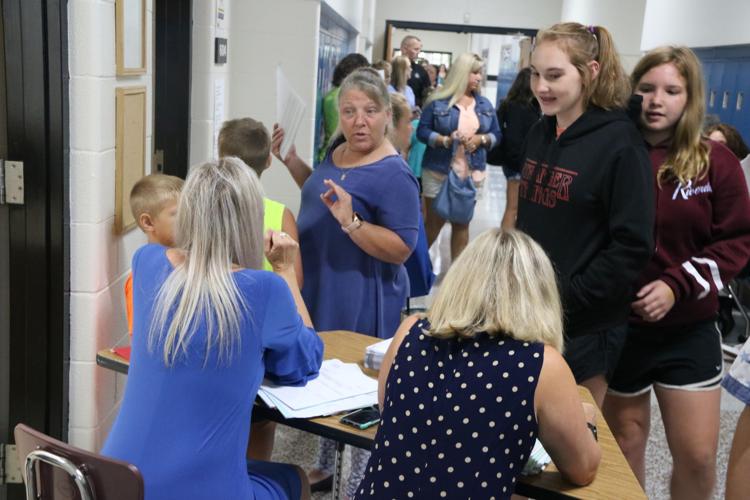 Welty urged students to understand the potential for reinvigoration and starting fresh that comes with the start of a new year.
"(Students) will experience new experiences, learning environments and new content," Welty said.
BCPS will try out its own new content as it will start a teacher academy at Patton High School this year, according to Shuffler.
What's not new is the BCPS' "District Strategic Plan 2017-22: A Roadmap of Our Schools and Community," in which it identifies successful students, committed teachers, technology for all, a safe learning environment, an engaged community and world-class service as its six main goals that inform its operations, Shuffler said.
School officials across the district encourage students to maintain a balance of hard work and fun.
"Be prepared," Welty urged of students. "Be ready to work hard and have fun while you are learning. We are excited to be your teachers."