Police are investigating a shooting and stabbing with two different crime scenes.
It's believed that an altercation took place at 118 Lenoir Road, leading to three people getting injured, said Maj. Ryan Lander with the Morganton Department of Public Safety. A man was shot, another man was shot and stabbed and a woman was stabbed, Lander said.
The man who was shot and stabbed and the woman were found in a car on Amherst Road. The other gunshot victim was found at the Lenoir Road address, Lander said.
Police received the call at 10:41 a.m., with the man telling dispatchers he had been shot multiple times, Lander said.
Investigators still are trying to piece together what happened, but they are no stranger to the Lenoir Road address.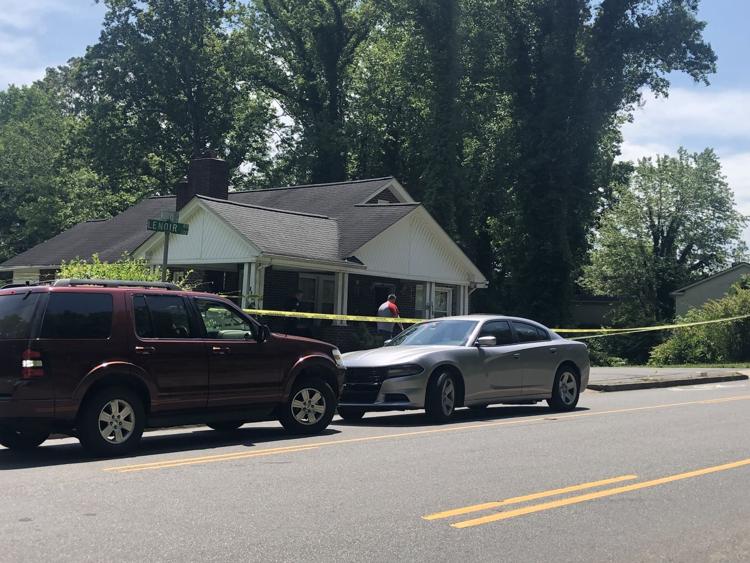 "Law enforcement is no stranger to [the Lenoir Road] residence and the victim of the gunshot wound," Lander said.
There was a high speed chase before police were able to stop a car driven by the woman who was stabbed. A man that was stabbed and shot was the passenger. During the high speed chase a gun was thrown out the window of the car the man and woman were in, Lander said. 
N.C. State Bureau of Investigation has been called to help in the investigation.
The woman had non-life threatening injury, but the two men had life-threatening injuries, Lander said.
MDPS fire and police, Drexel Police, the Burke County Sheriff's Office, Triple Community Fire Department and Burke EMS all responded to the call.
"We're really fortunate in this county, everybody pretty much ... helps each other out," Lander said.
More information will be added to this story when it becomes available.
Chrissy Murphy is a staff writer and can be reached at cmurphy@morganton.com or at 828-432-8941. Follow @cmurphyMNH on Twitter.