An entire building was evacuated after a bomb threat was made at Burke Mission Station on Thursday morning.
A man apparently reported a bomb inside the Mission Station at around 11:32 a.m., said Fire Lt. Israel Gibson with the Morganton Department of Public Safety.
Emergency personnel worked to ensure that the building had been evacuated, Gibson said. Once the building was evacuated, firefighters and law enforcement officers cleared both the outside and inside all of the buildings in the complex.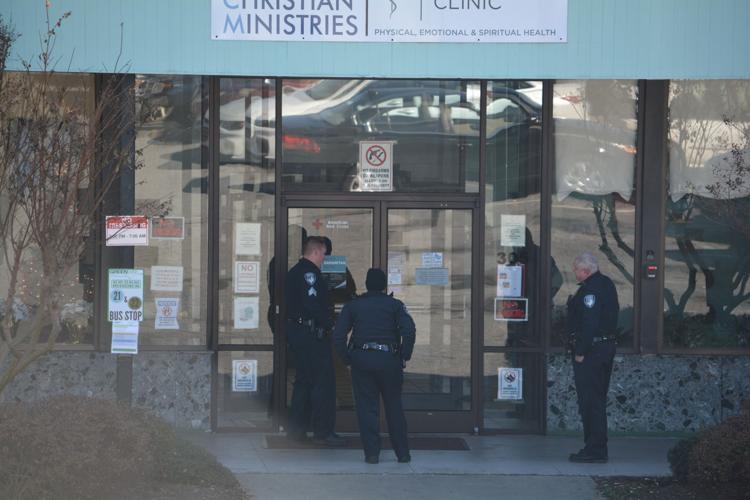 "Nothing [suspicious] was found," Gibson said.
Law enforcement officers attempted to find the man, but no specific suspect information was given, Gibson said. At around 12:15 p.m., no arrests had been made, Gibson said.
Broshelle Caldwell III said that he had just sat down to eat at the mission station when he was told to leave.
"I came in, got something to eat and they said get out," Caldwell said.
Damian Costner was told the building was being evacuated because of a bomb threat.
"They said get out because somebody made a bomb threat," Costner said. 
Ronald Conley and John Lipsey were also there when the evacuation occurred, but Conley wasn't that concerned with the situation.
"I don't think it's much of anything," Conley said.
More information will be published as it becomes available.
Chrissy Murphy is a staff writer and can be reached at cmurphy@morganton.com or at 828-432-8941.