Some Morganton residents took on a physical challenge Wednesday as the United States looked to honor the 2,977 people killed in the Sept. 11, 2001, terrorist attacks.
Local firefighters and law enforcement stopped by Workout Anytime on North Green Street and suited up to climb 110 flights of stairs to honor all of the emergency workers who climbed the twin towers of the World Trade Center after the attacks.
The gym also invited members of the public to stop by the gym and suit up to climb the stairs.
Kelly Holland , one of those participants, suited up with an air pack on her back as she climbed the stairs.
"I just think about the people who did it without thinking," Holland said. "I think about each one of those steps doesn't even amount to the amount of people who lost somebody."
She described what it was like to be in third grade when the terrorist attacks happened.
"I was in third grade on the playground and they called everyone in from recess," Holland said. "I didn't know why, and they said ask your parents when you get home."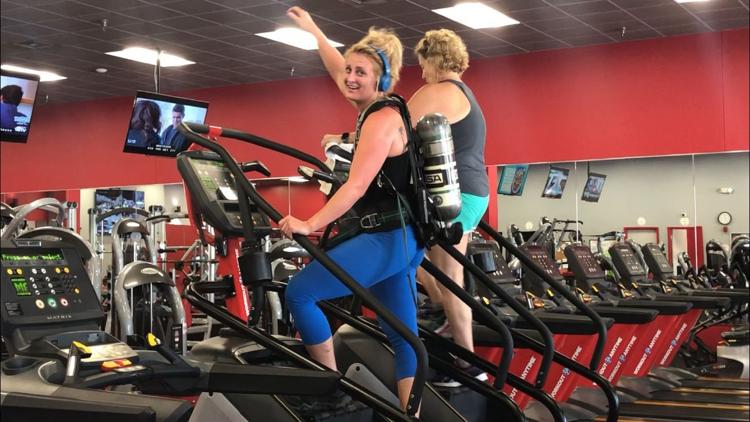 She said she saw it on the news later.
"You just don't forget that," Holland said. "It doesn't matter how old you are. Anyone can figure that out."
Workout Anytime also looked to raise money for the Randy McKinney Firefighter Fund, which helps firefighters in Burke County who were diagnosed with cancer.
Chrissy Murphy is a staff writer and can be reached at cmurphy@morganton.com or at 828-432-8941. Follow @cmurphyMNH on Twitter.