Tragedy can often bring communities together, something that was proven Saturday as people worked together to save a man's life after a car crash.
Christopher Robinson (aka Nino Hendrix), 28, of Morganton, was injured when he was driving on N.C. 126 near the three-way and Lake James Fire Department when he ran off the road to the right, overcorrected, and ran off the road to the left before hitting a tree, according to a previous News Herald article.
Robinson, who remains in critical condition at Mission Hospital in Asheville, was unconscious after the crash. The engine area of the truck caught fire, sending passersby into action to help Robinson.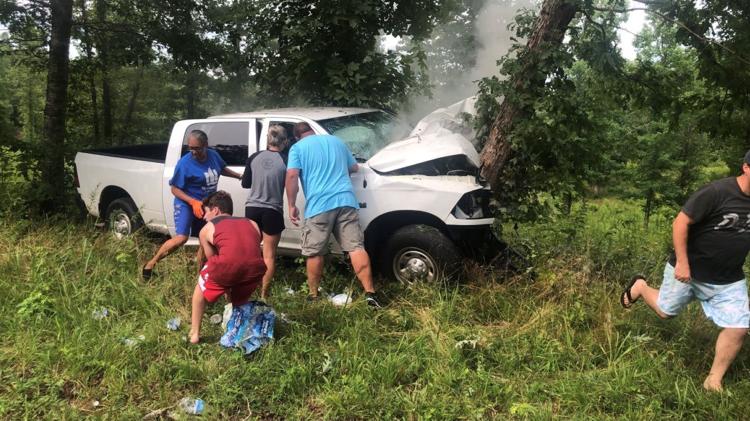 Kelsey Culp, a friend of Robinson who witnessed the wreck, said people were "pulling over left and right" to help put the fire out. People brought any source they could to put the fire out, including water bottles, juice and fire extinguishers from their boats. Others tried to bust windows in the truck and open the door
Jordan Rumfeltt, Brian Hensley, Thomas Cole and Harlee Livsey were four of the civilians who stopped to help before emergency responders could get on scene.
Pierre Bader told The News Herald he also pulled over at the scene to help Robinson.
"Without the citizens, to be honest with you, I think the whole truck would have been on fire," Bader said.
Seeing so many people come together to help a complete stranger was a special moment.
"[It was] absolutely unreal," Culp said in an email. "No one knew anyone but that didn't stop the fact that we all had to work together to do what was best for Chris. No one knew Chris, but to see the determination they all had was something I will never forget."'
Bader said helping people is just what people should do, and said he hoped people would help him if he were in Robinson's shoes.
"I think it's so easy to say it's none of my business, but I think it is your business if you can help a fellow human," Bader said.
Culp said Robinson is the type of person who is always there for people when they need him.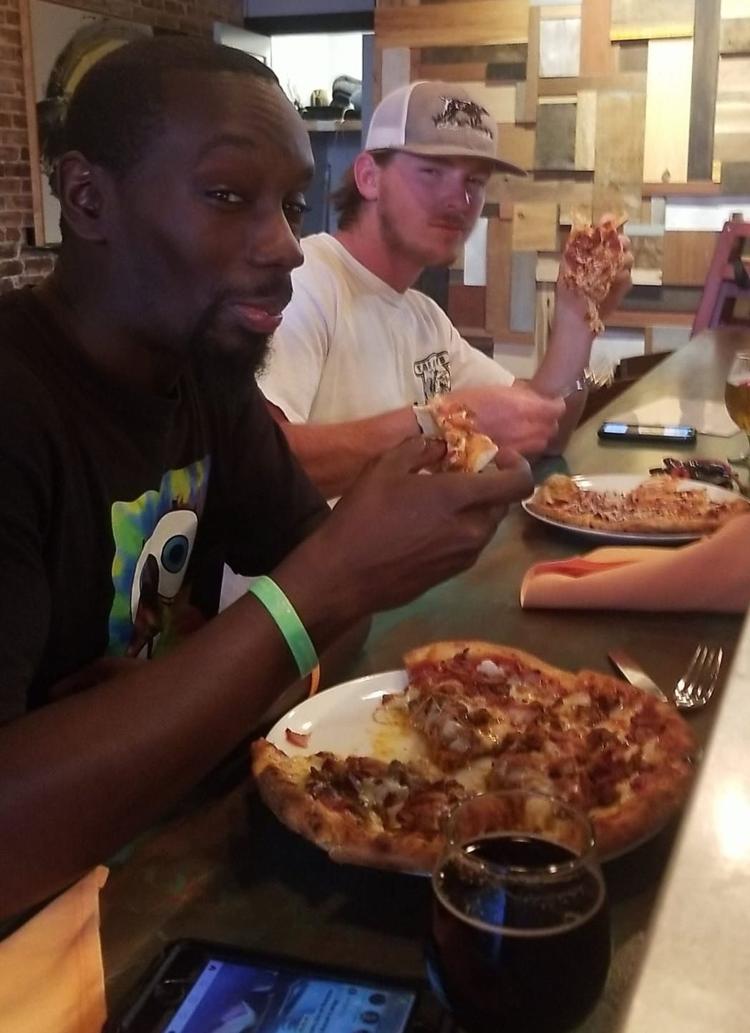 "Chris holds a relationship and a special place in the hearts of so many people in our community," Culp said. "He has always put us before him. He is someone you can always count on -- 100 percent. Someone whose soul is so gentle and so giving. One of a kind. And a legend here in Morganton."
With Robinson in the hospital, Culp and some of his other friends have set up two fundraisers for him to help with his medical care.
"There has been a GoFundMe page set up that has spread like wildfire on Facebook," Culp said in an email. "Silicone bands are also up for purchase that states [sic] a message we all felt was suitable for our friend. #NINOSTRONG."
The bands are $5, with proceeds going directly to Chris.
"All proceeds will go directly to Chris for medical bills and to assist his parents in the costs associated with travel, missed work, lodging, food … so that they do not carry any financial stress while they do the heavy work of caring for their son during this extremely difficult time."