The second of two graduation ceremonies held for Hallyburton Academy in the academic school year was held on Friday afternoon at the Old Rock School.
To start the ceremony off, Bonnie Wilson announced that the students chose to dedicate the ceremony to Principal Jonathan Clontz, due to how he helped to teach them valuable life lessons and "did not sugarcoat anything."
Eli Moreno, a former student and graduate of Hallyburton Academy , addressed students and gave them advice he wished he would have received.
Take the little accomplishments, steps and milestones in your life and recognize those.
"You made it here today … you made it to graduation," Moreno said.
He told students not to count themselves out and not to consider themselves a failure early in life.
"You have got your whole life (ahead of you)," he said. "Life is going to get hard along the way, but you can get through it."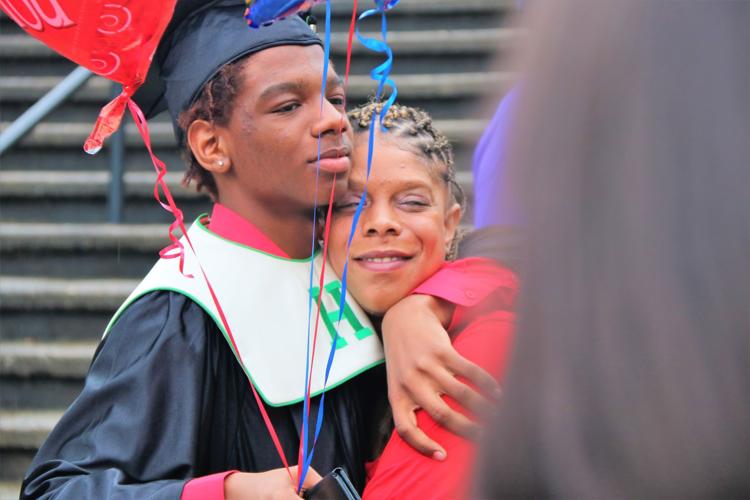 The milestone of graduating from high school is the chance for you to break ground, Moreno told the graduates.
"Cherish everything … and remember that you are destined to do something great," he said.
Jeff Carter with the Valdese Rotary Club presented scholarships to Nathan LaPage, Tucker McGee and Angel Turner.
After each graduate was presented with their diploma and took a photo with Clontz , they met up with friends and family to celebrate their accomplishments.
To see more photos from Hallyburton Academy's graduation ceremony, visit www.morganton.com.