BLACK MOUNTAIN — A former Broughton Hospital employee was charged after police say she helped a patient escape last month.
Jamie Lynn Carswell Patton, 28, of 109 Abernathy St., was charged Thursday with felony harboring an escapee in Buncombe County, according to court documents. Patton was charged Aug. 29 with misdemeanor assist, advise, or solicit a client to leave a facility without authority in Burke County , according to court documents .
The charges against Patton came after Joey Dale Clipse, 40, a Broughton Hospital patient who was being held on court order for felony assault and drug charges, was reported missing on Aug. 21, according to search warrants filed in Burke County.
Clipse was arrested in June 2018 in Mitchell County following a car chase that bled from Carter County, Tennessee, into Mitchell County, according to an Aug. 23 article from the Mitchell News-Journal. Carter County authorities told Mitchell County authorities that Clipse and a passenger, Amanda Nicole Sigler, were wanted for the attempted murder of two Carter County deputies after trying to run them over with the vehicle.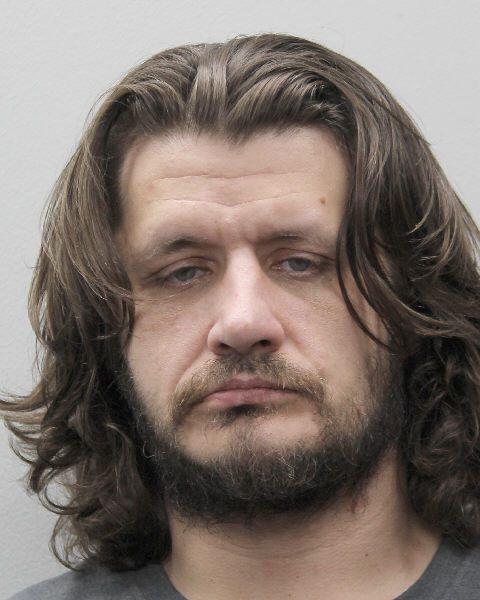 Mitchell County deputies attempted to stop the car Clipse was driving, leading to Clipse attempting to ram the side of one of the deputy's cars, avoiding stop sticks and attempting to run over a state trooper, and threatening to kill a deputy during a foot chase through the woods, the Mitchell News-Journal reported.
Clipse had an outstanding warrant for failure to appear in Mitchell County, the Mitchell News-Journal reported, as well as multiple felony warrants in Carter County, Tennessee.
Hospital staff told police that Pa t ton previously had "boundary issues" with Clipse, and was getting closer to him than other patients, the search warrants said.
Police checked phone records for the pay phone in one of the units at Broughton which indicated that multiple calls were made from Patton's mobile phone to the pay phone the night of Clipse's escape, the search warrants said.
Police seized Patton's cellphone and received the records for it, which also showed evidence of the phone calls to the pay phone inside Broughton, the search warrants said.
Patton's phone records also indicated that she had made multiple calls to Apple Blossom Motel in Black Mountain the days following Clipse's escape, the search warrants said.
Patton denied her involvement in the case in an interview with police on Aug. 23, and again in another interview on Aug. 29, the search warrants said.
Kelly Haight Connor, a spokesperson for North Carolina Department of Health and Human Services, confirmed that Patton worked as a Health Care Technician I at Broughton Hospital from Jan. 1 to Aug. 29.
"The safety of patients, staff and the community is a priority for Broughton Hospital," Connor said in an email. "The incident is under review and Broughton Hospital will be taking any necessary corrective measures, including staff training."
The News Herald requested a copy of the final written notice of termination, but that document was not provided.
Reporters also asked DHHS why there was no announcement that Clipse was reported missing given his criminal history, but again, no response was given.
Despite multiple calls to law enforcement agencies and jails in Burke and Buncombe counties, The News Herald was not able to find out where Patton was being held, what her bond was set at for either charge or if she had a mugshot taken.
Clipse was arrested Friday night in Fairfax County, Virginia, on probation violations in the county, said Lt. John Lieb with the Fairfax County Police Department. He is being held without bond.
Chrissy Murphy is a staff writer and can be reached at cmurphy@morganton.com or at 828-432-8941. Follow @cmurphyMNH on Twitter.