Former judge and veteran Samuel "Sam" McDowell Tate IV recently was honored for his service to the community, North Carolina and the United States by going on an honor flight to Washington , D.C.
Tate, who will be turning 96 years old in June, was selected in May by Queen City Honor Flights – United Service Organization, a nonprofit in Charlotte that takes U.S. military veterans on a trip to Washington , D.C., to visit several different war memorials. There were a total of 14 veterans to go on the trip.
A large group from Grace Ridge Retirement Community, where Tate resides, gave him a surprise send off gathering the day of his departure to thank him for his service.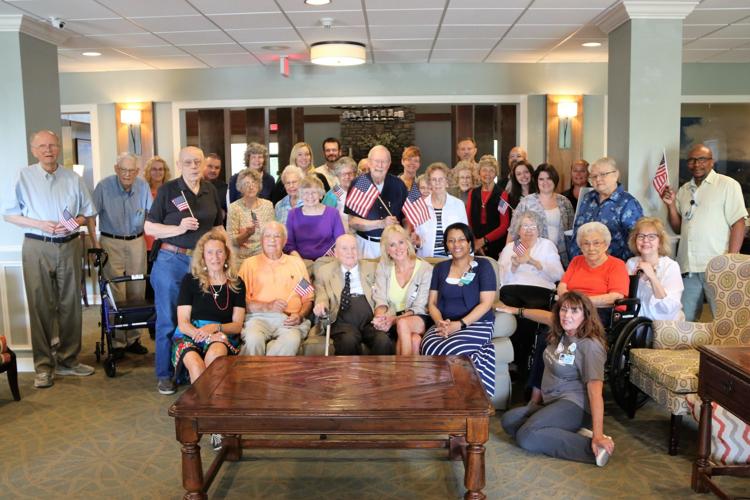 Sam with his daughters Jane Tate and Martha Tate Lyster, came into the lobby area of Grace Ridge to a chorus of "For He's a Jolly Good Fellow" being sung by his friends.
"It was a great surprise to me," Sam said about being selected for the all-expenses - paid trip.
He served in the United States Army and served during World War II and was a part of the D-Day invasion of Normandy. After the war had ended, he eventually was accepted into law schools and , upon graduating , served as a judge in the 25th district court from 1974-2008, a total of 34 years.
Samuel and his daughter Martha Lyster and son-in-law LCDR (Ret.) Norman Lyster , who escorted him on the trip , were able to see, along with other veterans around the country, the World War II Memorial, The Lincoln Memorial and Arlington Cemetery.
"It was inspirational to see the Tomb of the Unknown Soldier and the changing of the guard was interesting," Sam said.
He had hopes of finding some of his friends who had died in the war in Arlington, but due to the immense amounts of graves , it was a difficult process.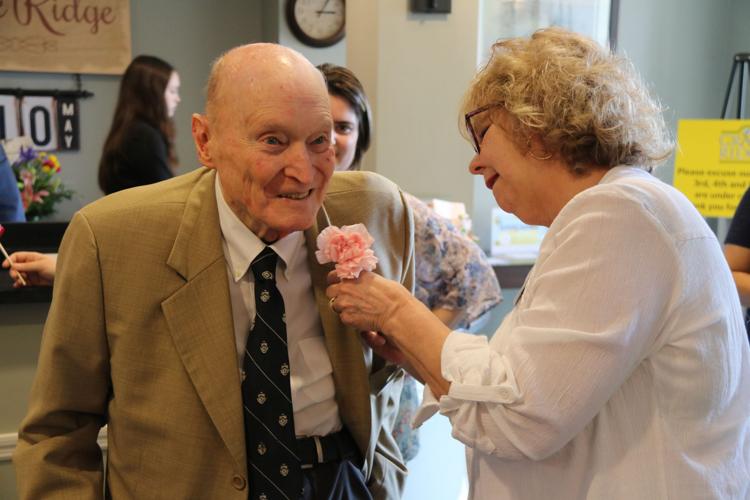 "These were men just like I was that went through a wartime experience," Sam said. "I t i mpacted their lives very strongly."
When visiting the memorials, wartime memories from the invasion of Normandy that may have seemed faded to Sam came back.
"I was remembering what the frontline was like and remembering that fact that a shell came and exploded overhead and a piece of shrapnel went through my leg," he said. "The person who came to help me was the only person there … a German."
The German soldier helped him out of the trench, bandaged his leg and walked with him four miles to the German first - aid station, where he was put on a vehicle and sent to a French hospital, Sam said.
"When he came over , he was expecting a gun, but the guy gave him a hand up," Jane said.
Knowing the French language helped to save him on multiple occasions.
Sam overheard a French doctor saying he was going to amputate his injured leg due to a gangrene infection. Since he knew what the doctor was saying, he requested that they try their best to save it, Jane said.
"He has walked with two good legs ever since," Jane said.
There was also a time when Sam was in the French hospital, when "all able soldiers" were to travel to the next nearby hospital. A doctor requested that Sam stay to be an interpreter for the English - speaking soldiers.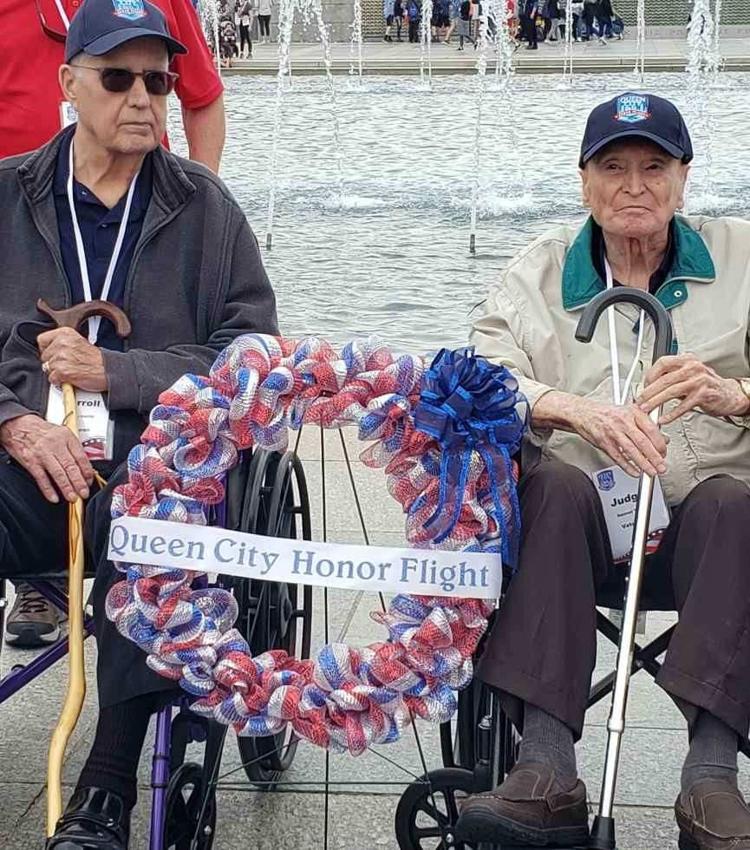 "The unfortunate soldiers that left were then lost as casualties in camps of gas chambers," Jane said.
During his time at the Lincoln Memorial on the trip, he wasn't able to go up the steps to see the statue of President Lincoln, but still enjoyed taking in the experience of being in the nation's capital.
"I think he (Lincoln) was a very great figure in our history … one of the finest characters of our history," Sam said.
Sam has been humbled by the whole experience and appreciates the support from his friend s , family and the community.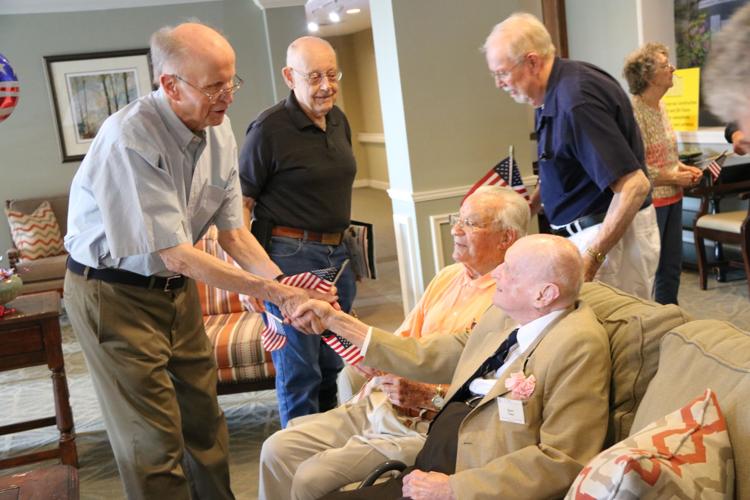 "It was very moving to say the least," he said. "I was particularly moved by the Grace Ridge group that gathered."
The overall experience was wonderful and one that he said he will always cherish.
"He is such a humble gentleman and he has absolutely been enamored with the grace and the opportunity to be able to be given this trip," Jane said. "He is very grateful to be able to join with compadres and travel."