The Rogers era for Freedom High School boys basketball is over.
Burke County Public Schools on Friday announced that Casey Rogers is stepping down as boys basketball coach and will become principal at Freedom.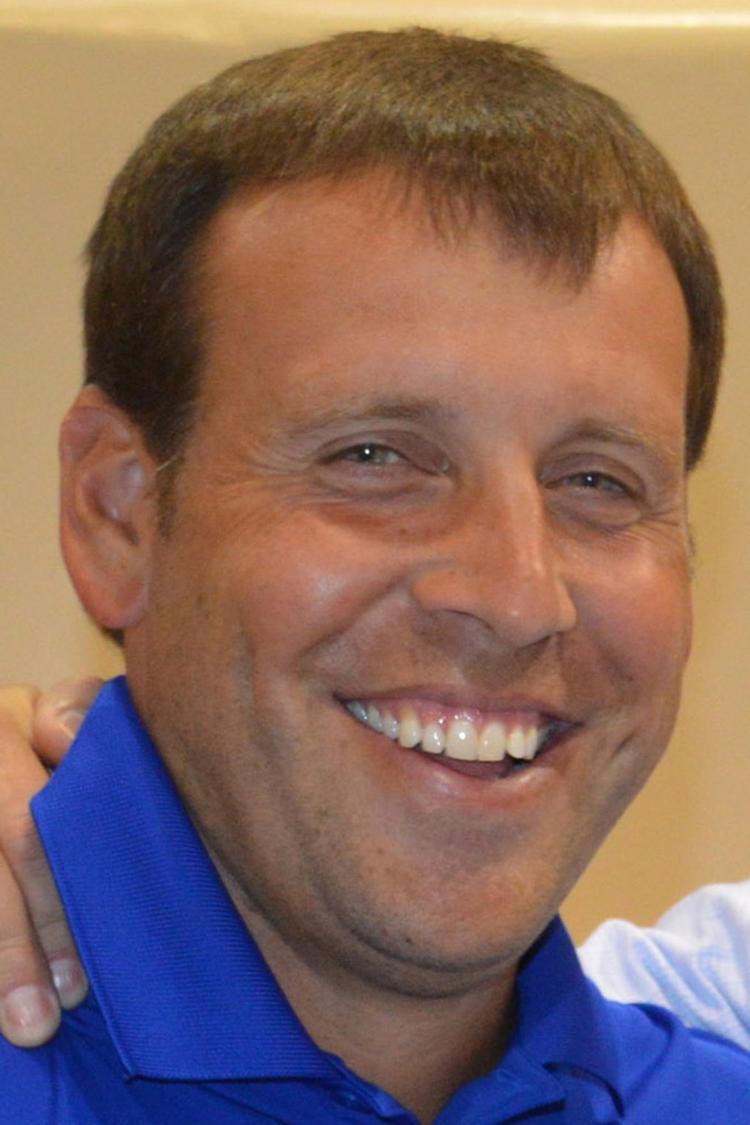 Rogers, 39, finishes a 13-year run as head coach of his alma mater with a record of 283-86. He is a five-time conference coach of the year, two-time district coach of the year and was named state coach of the year by both the AP and N.C. Basketball Coaches Association in 2013-14 when he led Freedom to its third state championship.
Rogers' teams also won five conference regular-season championships and five conference tournament championships and made five NCHSAA West Regional appearances. He also coached in the N.C. Coaches Association East-West All-Star Game in 2018.
"You just know in your heart of hearts, in your gut, what you feel," Rogers said. "This was a chance to be an even bigger part of the Freedom community, and that was very appealing to me. Freedom is about all I've ever known. I'm very much looking forward to the professional challenge and still being here with the Freedom staff and students.
"I'm a lucky person to be in the position I am and appreciate the opportunity to lead Freedom."
Rogers had a hand in two of the Patriots' three titles, starting at point guard for the 1997-98 team under his father, former FHS coach Terry Rogers, before playing at Western Carolina and coming back to lead Freedom to the title in 2013-14 in dramatic fashion from the sideline.
Rogers was just the third coach in FHS' 46 years of boys basketball. The two Rogers have coached 38 of those years; Terry Rogers, the Patriots' first coach, was 505-156 from 1973-98. Freedom has only had two seasons ever with losing records overall.
Freedom was as dominant as ever this past year, going undefeated in conference play for the first time since 2002-03 and reaching regionals for a third time in four years as the Patriots won by running clock 16 times and tied for the third-highest overall win total (28) in program history.
Rogers sent 17 FHS hoops players on to play in college during his tenure, including eight in the last four years.
"I'm most proud of the relationships and our guys," Rogers said, reflecting on his 13 years. "When I look back at all the players and coaches, I'll miss being around those folks in that capacity. We were successful, and that happened for a reason. We had great players. We tried to build a foundation on toughness.
"I'll miss film sessions, scouting reports, day-to-day interactions. But the flip side is, you're interacting now with 1,300 students."
Rogers said he wouldn't rule out a future return to coaching.
"I wouldn't rule out anything that's been so good to me and my family. I love the game," he said.
Rogers will also move on from his athletic director role, which he has held for the last seven years. He said he will lead the search for the next boys basketball coach, which will begin soon, but is unsure of the timing and details surrounding the search for a new AD.
"I just know it won't be me (as AD)," he said. "The process will play out over time, and I'm confident BCPS will do what's in the best interest of Freedom.
"(For basketball coach), it's a very important hire to Freedom, and it's important to me. We'll try to find the perfect fit. That will be the best fit for our student-athletes to carry on 45 years of tradition. There have been a whole lot of people who have made the program successful, and we want someone who will keep making it successful."