As colleges around the country hold graduation ceremonies, Western Piedmont Community College in Morganton held two this past weekend, helping hundreds achieve their educational goals.
The Spring class of 2019 came to the City of Morganton Municipal Auditorium on Saturday morning and afternoon to officially receive their degrees and/or diplomas from the college and to start on the next chapter of life.
After hearing words of encouragement from William Lennon, chair of the Board of Trustees of WPCC, and Isaiah Gordon, president of the student government association, students were introduced to their commencement speaker by WPCC President Michael Helmick.
Mary Beach Shuping, director of government relations for the NC Community Colleges System, gave students four different keys to being successful after graduating from college.
She told students her own story of fear of failure in her life and how she overcame those specific situations to get her to the place she is now.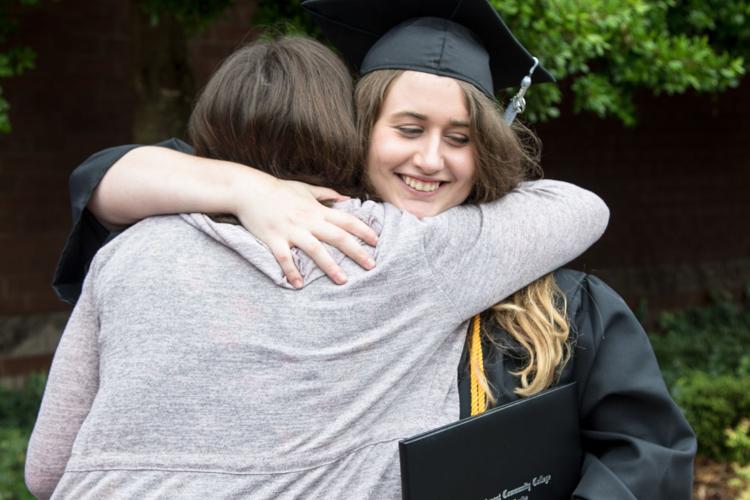 » Get out of your own way.
Shuping spoke about how she had to overcome her fear of failure in order to become successful.
"The fear of failure keeps you from trying," Shuping said. "One thing is certain, if you do not try you will fail, not because you can't do something, but worse, because you were afraid to even try."
The Bar Exam was one of her biggest fears.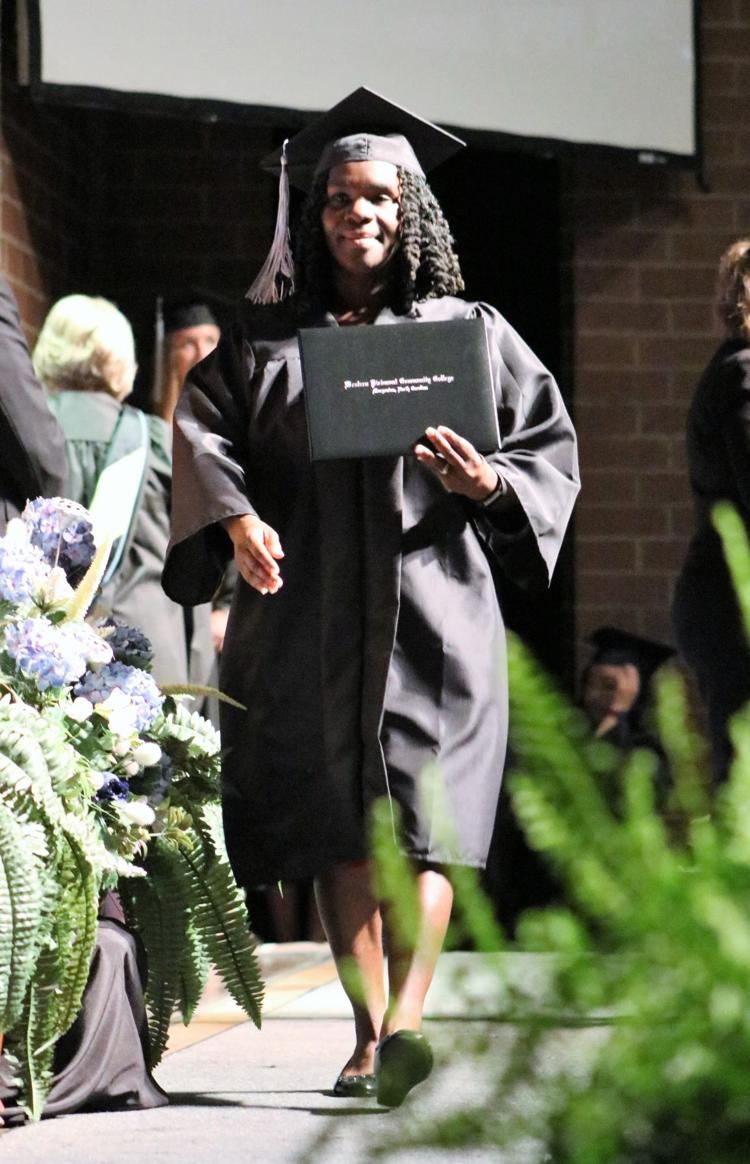 » Surround yourself with people who will push you out of your own way.
Self-doubt and fear have the tendency to stay around until someone else pushes them out of the way, she said.
When she was finishing her bachelor's degree, she was told by her co-workers that she should apply for law school.
"The people I worked with early in my career saw something in me that I could not, and perhaps never would, see in myself," she said. "If anyone tells you, you can't do something, you push them out of your way," Shuping said.
» Perseverance is your best friend
Even after being accepted into law school she was not sure she would make it through. After exam times were up she was sure she had failed, but she still went through it and once the grades were posted she found she had passed.
"Good thing I did not quit," she said.
She read a study by Angela Lee Duckworth, a psychologist, about one characteristic that makes someone successful.
"It is not I.Q. or test score or how many degrees or certificates you have and it is not physical health or good looks, (and) it is not any traditional depicters of success… it is grit," Shuping said. "Grit is passion and perseverance for long-term goals. Grit is having stamina and grit is sticking with your future, day in and day out."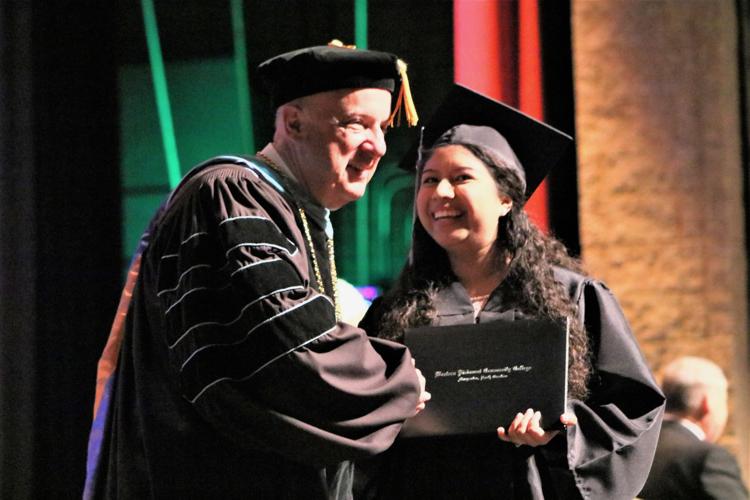 "In an era when civil discourse is the exception rather than the rule, it is all too easy to hide behind (social media platforms) and say things you likely and hopefully would never say directly to someone, but don't get me wrong, I am a big fan of social media," Shuping said.
She gets information for both her professional and personal life from social media.
She has seen in her work in the state legislature how society has become polarized
She read a quote from district court judge Richard Story, which stated, "Exhibiting genuine compassion for others can be transforming for us as well as those around us and we do not always have to agree, but if we can convey a respect for a differing view, then we can begin to turn down the heat and build relationships and not destroy them."
"As you move to the next phase of your life, remember to exhibit kindness, respect and civility," she said.
Randolph Harrison, a department head of the humanities and social sciences, announced that Mark Pellatt, who also serves as department head of the humanities and social sciences, was selected to receive this year's Excellence in Teaching Award. This award has been given out to a faculty member ever since 1986.