For the Ramazzini family, roasting coffee started as a hobby at home more than eight years ago.
But now, their coffee is available at several local stores. And later this year, it will be sold in the family's own store as their Little Guatemala business is in the process of opening a new coffee shop.
Little Guatemala will operate out of the former Burke Feed and Seed store at 810 E. Union St. near downtown Morganton. The family hopes renovations will be complete and the store can open this August.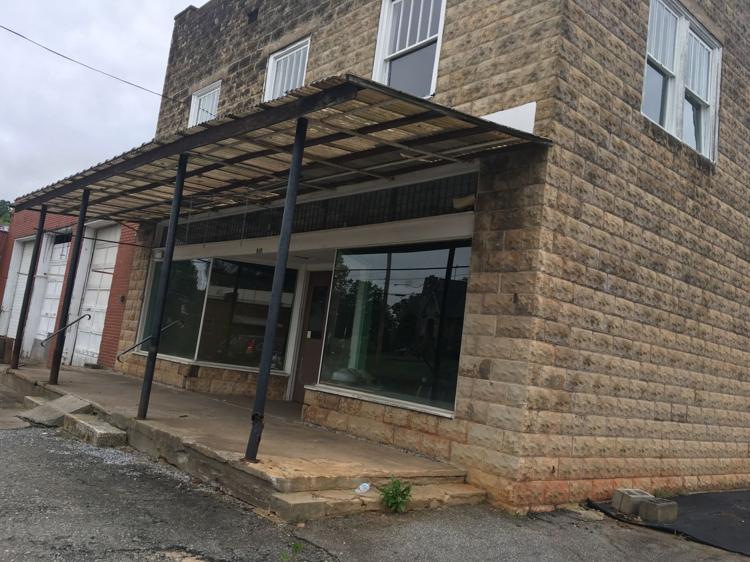 When the coffee shop opens, it will include a miniature indoor soccer field and a coffee roasting store. The family also hopes to sell Guatemalan street food, arts and crafts and bean-to-bar chocolate out of their new shop.
Christian Ramazzini was born in Guatemala. After marrying his wife Erica, who is American, the family moved to Morganton, where Erica's parents already lived. The family now has four children.
The couple met when Erica traveled to Guatemala for work for two years from 2007-08, she said. She came back to the United States, but they were married about a year later near the end of 2009 and moved to the area. They've been working and interacting with the local Guatemalan population ever since.
"We were delighted to find that Morganton has a huge Guatemalan population," Erica said. "It hasn't been the most difficult transition for Christian because he has lots of Guatemalan food available and we can speak Spanish all the time. There are lots of people from Guatemala to interact with. It's been a nice thing to have that community here."
About two years ago, the family thought and prayed about what they wanted to do as a family business. That's when they decided to turn their hobby into a profession.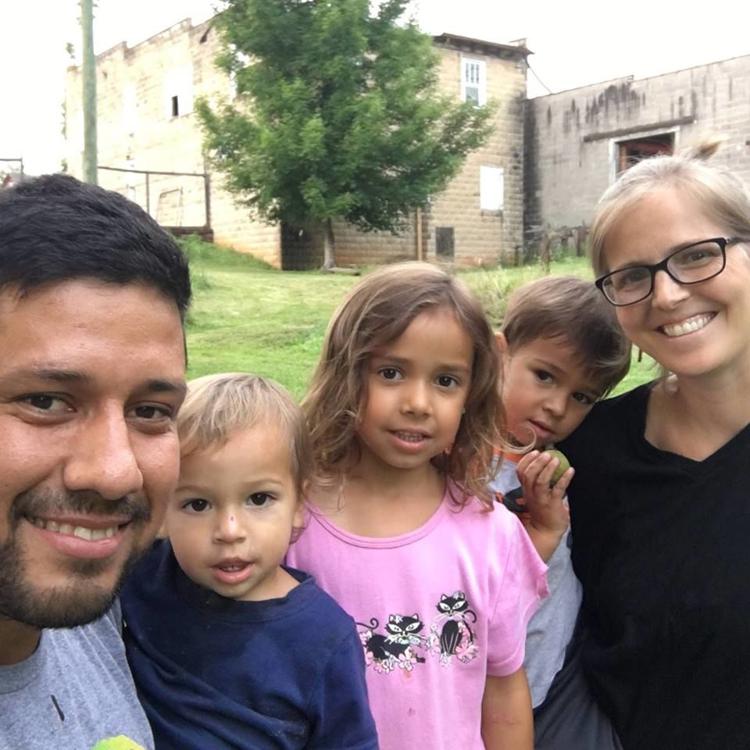 "We had already been roasting coffee in a little tabletop roaster that roasts a quarter of a pound. We just did that for our own coffee at home," Erica said. "We've been doing that since we were married, almost. We just liked that a lot, so we said, 'What about coffee roasting?'
"We started roasting on that little quarter-pound roaster until we filled up pound-sized bags and half-pound sized bags. It's just kind of grown from there."
Little Guatemala uses beans that stay true to the name, supplied from the San Marcos region of Guatemala, which is volcanic in nature and lies at an altitude of 6,000 feet. Currently, the family does a medium roast and a dark roast with those beans, which are guaranteed to be green, fair trade and organic.
"Those beans, at the medium roast, have a kind of fruity, raisin-like note," Erica said. "When you continue the roast a little further to a dark roast, those fruity notes kind of dissipate and you taste more of the roasting notes. The beans that we have from San Marcos have a smooth, chocolatey finish."
Little Guatemala may expand its product line in the future, Erica said. While staying with the San Marcos beans and two roasts while the business builds up, the family already is working with a bag of beans from Huehuetenango, Guatemala, with a different taste.
Currently, Little Guatemala coffee is available in the Morganton General Store, Food Matters Market, Overmountain Cycles and La Bendicion. A recent invitation also helped the family get more exposure for its coffee.
"One of the neatest things for us that we weren't expecting was Mrs. Sharon Jablonski (Morganton Main Street Department director) invited us to set up a table at the farmer's market," Erica said. "In August, we started selling at the farmer's market. That was a lot of fun because people are so excited to talk to you about what you're doing and hear about what you're doing. We thought that was a really neat place to engage with the community in Morganton."
Feedback from those customers has been good so far, which Erica called "exciting."