Dirce Heath, who was born in Brazil, moved to the United States almost 30 years ago and she now has landed in Morganton to start a new art business.
Heath is now the owner of Criativo International Arts, an art gallery and studio located at 304 S. Sterling St. in downtown Morganton. "Criativo" is Portuguese and stands for "creative."
The business shows the original paintings of artists from different countries and some of Heath's own work. Displayed in the gallery is anything from acrylic and oil paintings, to mixed media and washed acrylic, Heath said.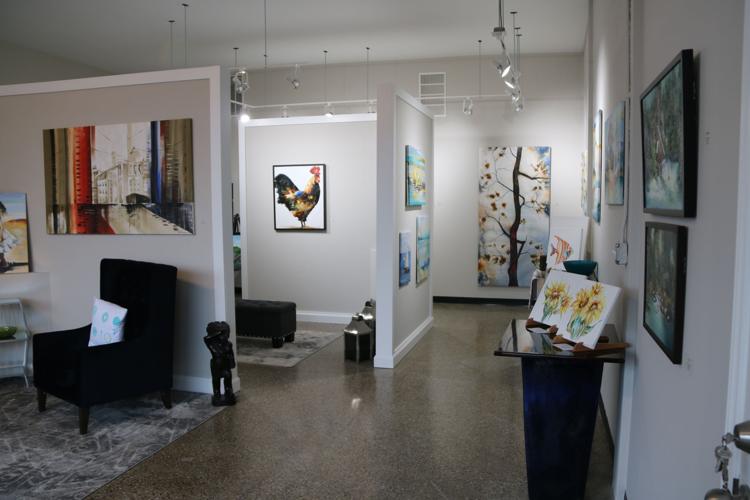 "I have been painting for years and years," Heath said. "I had a studio at my other house is Louisville and then , when we came here , we rented a small house and we thought … maybe this would be a good place to start something."
She knew many artists overseas and contacted them to see if they would be interested in showing their work in her gallery. From then on, each step fell into place while opening the gallery.
"I am finding out that there are many (artists) here in the region and surroundings that paint or (make) sculptures and pottery," Heath said.
Even though s he shows artists ' work from far away, she is open to featuring local artists who have artwork to show.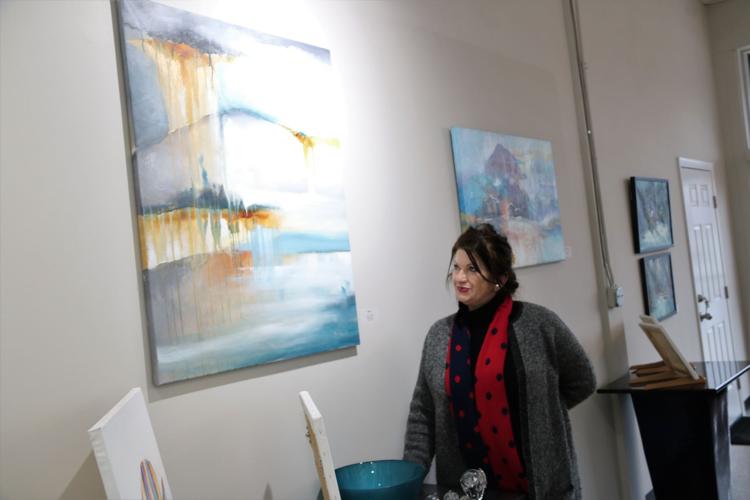 Heath says her prices are very reasonable even though each piece is an original. She doesn't want the assumption that paintings, like these, are expensive to keep people away from her gallery.
The three artists that she is showing are T. Brentano from Brazil , who focuses on oil paintings, Clailda Savedra from Brazil , who retired from teaching art for 30 years , and Moema, who also does oil paintings.
"(T. Brentano) has shown her artwork in Brazil, Uruguay and Argentina," Heath said.
Heath got her start in painting 30 years ago as a hobby, even though her degree is in biology. She found her calling was in a different direction.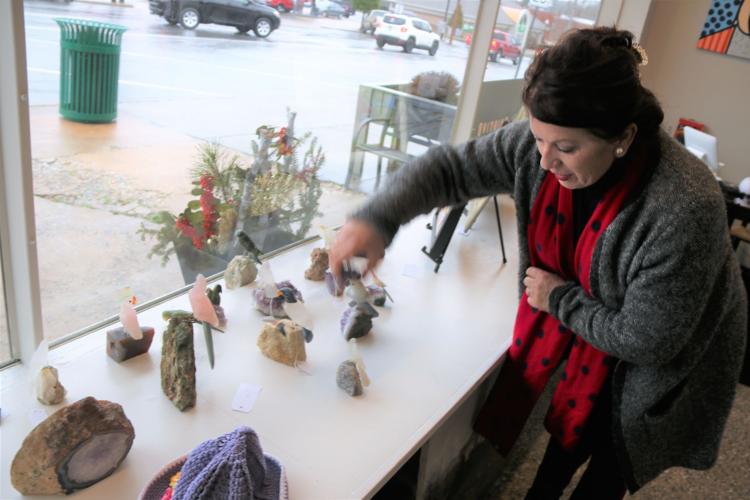 "I liked it and I started painting more and more," Heath said. "Then my friends liked (the paintings) and they asked if I could paint this and that for them … and I found myself painting more and more."
While still living in Brazil, she started taking classes and going to workshops to learn more about the art of painting.
"I do more of the contemporary art and I like to paint still life and cityscapes," she said.
As for where her inspiration comes from , when she has a brush in hand, it comes from multiple places.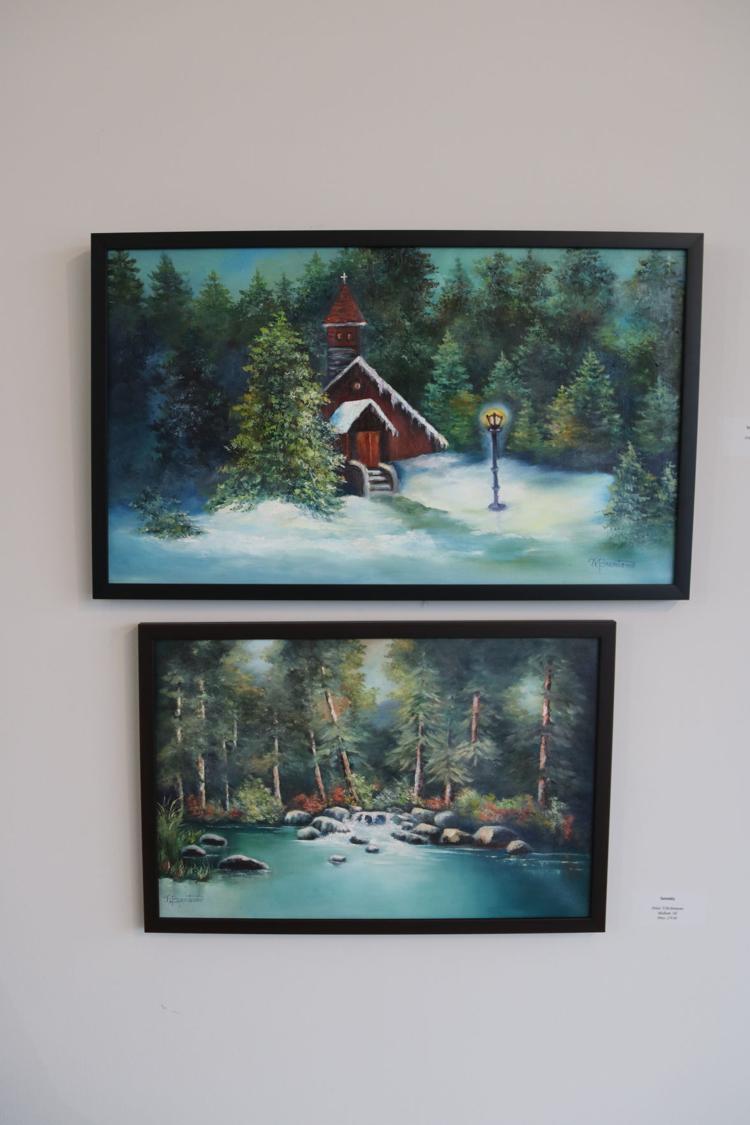 "From nature, looking around and I love colors," Heath said. "A lot of time (my inspiration) is imagined … sometimes I am not trying to represent an exact place , just a place (in my mind)."
After filling the gallery with numerous paintings, she wanted to add other items that were not made with a paintbrush and hand, so she added hand - carved birds from amethyst, topaz, quartz and rose quartz.
"They are all handmade and imported from Brazil," she said.
She put down her paintbrush for a little to take up the crocheting hook and have made toboggans, infant slippers, purses and hats.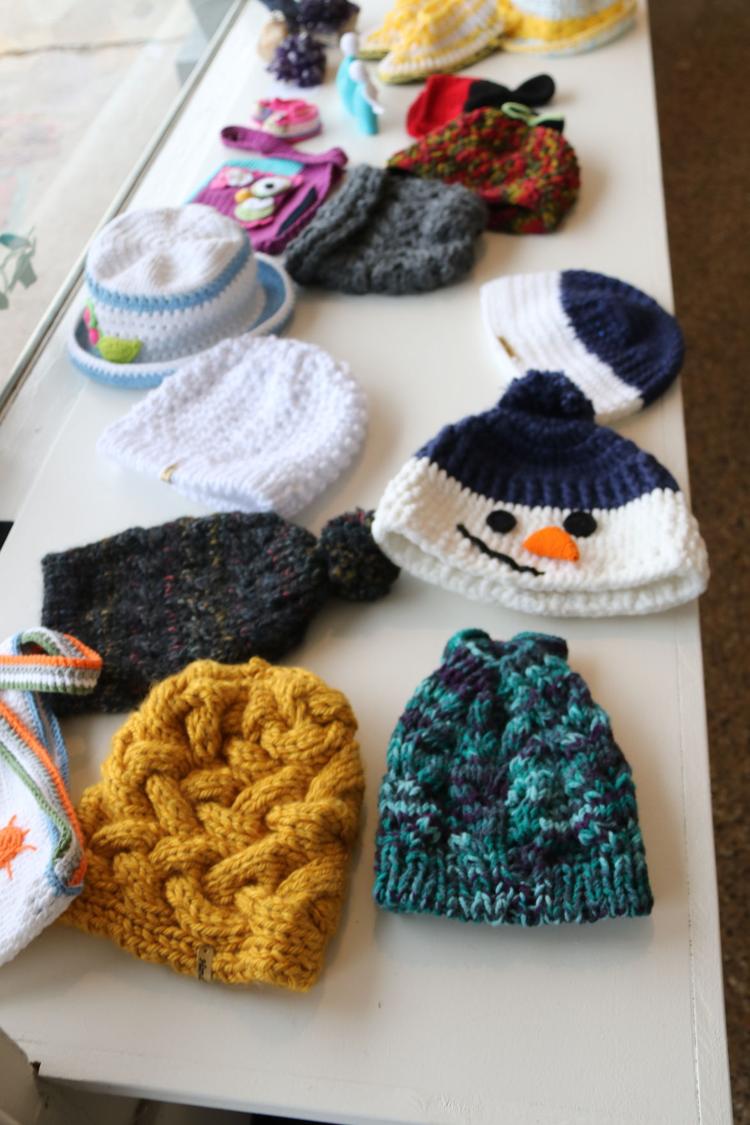 With her knowledge of painting and crocheting, she is hoping to start workshops for those interested in learning. Before the classes start, she wants to get a feel for how much of a demand there will be.
She is planning on teaching two different levels for the painting and crocheting, one for beginners and another for those with moderate to advanced skills.
She also does custom framing for artwork in the gallery or pieces that people already own.
Hours of operation for Creativo International Arts are Tuesday through Friday from 10 a.m. to 5 p.m. and Saturdays from 10 a.m. to 2 p.m. Appointments can also be made by calling 336-782-7500.
Those who are interested in participating in the painting or crocheting workshops or having their artwork displayed in the gallery, can call 336-782-7500 or visit the gallery on South Sterling Street.