A dinner series that has helped to highlight the Guatemalan population in Morganton is finishing up with a community potluck dinner this Tuesday.
The final Maya of Morganton community dinner is being held this Tuesday at 6 p.m. at Faith Presbyterian Church. The series started in late January and has explored the contributions of the Guatemalan population to Morganton through food, conversation and art making, said a press release from Kathryn Ervin, creative director of TOSS art studio.
During the first event, those in attendance heard from Ervin who described the vision for Maya of Morganton as a public art initiative that will support the production of a community garden, mural and documentary in the upcoming year, the release said.
Christian and Erica Ramazzini, co-owners of Little Guatemala, shared the motivation and vision for their community center which will be the hub for the inclusive art project. Finally, participants heard from Guatemalans as they described what they would like to see included in a mural for Little Guatemala, the release said.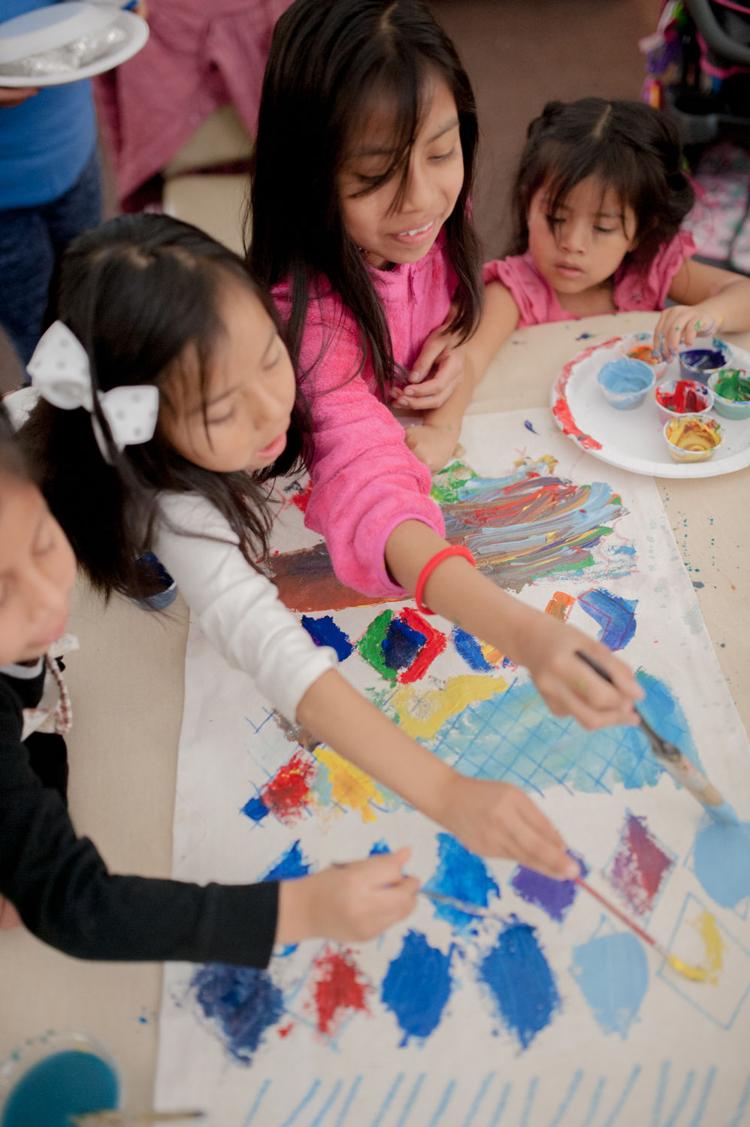 During the second dinner , participants painted canvas banners to give businesses in the downtown area as a symbol of support for our Guatemalan population. These designs were taken from traditional textiles found in Aguacatán, a municipality of Huehuetenango, from where many Guatemalans in Morganton have migrated, the release said.
In collecting feedback for the mural, many of the contributing voices, whether through the interviews or surveys collected during and around these events, focused on emblematic markers of Guatemalan culture and heritage such as the national bird, the Quetzal, or currency, Ke'tsail, the cuisine, colors, textiles, markets and historic sites. Other suggestions were deeply nostalgic as many who remember the agricultural landscapes around Aguacatán spoke of the land, of a tight-knit community, of growing and cultivating products by hand such as corn, garlic, onions, potatoes and coffee, the release said.
Always, traditional Mayan clothing was mentioned because in Guatemala, specific patterns and colors indicate the wearer's origin. They are indicative of ones' identity, the release said.
Those who haven't had a chance to hear thoughts on the project from the Guatemalan population can view a short video on the TOSS Facebook page. These contributions will inform the artists, Francisco Diego, Rigo Puentes, and the creative team at TOSS as they develop the final mural design for Little Guatemala.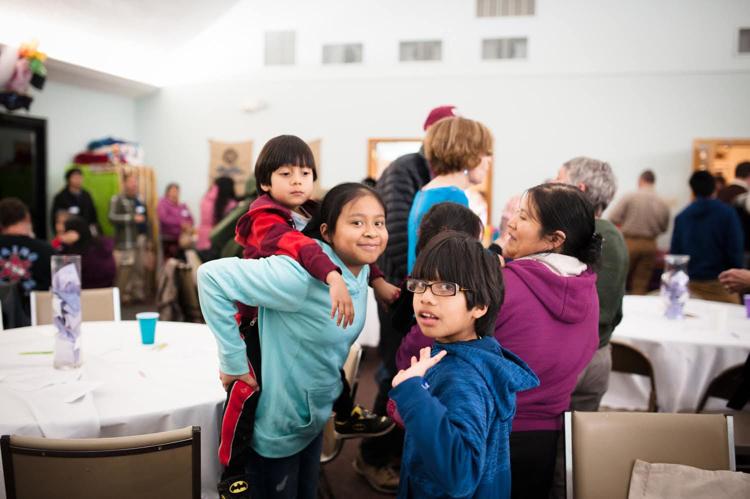 As semi-finalists in the Z. Smith Reynolds Inclusive Public Art Initiative, an initial planning grant has allowed this grassroots movement to develop over the early spring with cooperation between the Foothills Conservancy of North Carolina, TOSS, Little Guatemala, the Burke County Literacy Council, Western North Carolina Workers Center and St. Charles Catholic Church.
Maya of Morganton organizers express their thanks to Faith Presbyterian Church for hosting the dinner series, to Z. Smith Reynolds Foundation for their financial support, and for local media partners at Table Rock Printers, White Blaze Marketing, and Snap of Life. Juan Gomez with J & R Delicious Hispanic Food provided dinner for the first two events by cooking jocon, tamales, rellenitos, and ensalada rusa. Panaderia La Guatemalteca whipped up pastries and Little Guatemala served their Guatemalan coffee.
The public is welcome to attend the final dinner and share their favorite Guatemalan dish (potluck style), but it is not a requirement to attend. Dinner will be provided for all participants. Those interested can register by visiting tosstudio.org.