VALDESE — The celebration has begun for the 125th a nniversary of the Town of Valdese and the party is not going to be over anytime soon.
The town is orchestrating several different events that showcase and highlight the history, culture and genealogy of Valdese and the Waldensians , who first stepped off the train in 1893 to start a new era in a brand - new setting.
The town of Valdese provided a summary of events that will be part of the celebration.
» April 29 – Experience the early Waldensian life
The Waldensian Heritage Museum will be taking a limited amount of people on a tour of the past through Valdese where they will experience a glimpse of how the Waldensians lived in the beginning.
Those who purchase tickets for the tour will have access to see many different historical sites including the Waldensian Presbyterian Church, the Waldensian Mill, the outdoor bread at the Rev. Kevin Frederick's home in Valdese and the Dalmas Home, according to a previous News Herald article.
With each stop, information will be provided that gives viewers an inside look at the specific architecture, the purpose and history from when it was first created.
Tickets will are available at the Waldensian Heritage Museum. Tickets will be $40 per person. The VIP tickets have sold out. The event is limited to 100 tickets. The tour will start at 2 p.m. at the Old Rock School, the article said.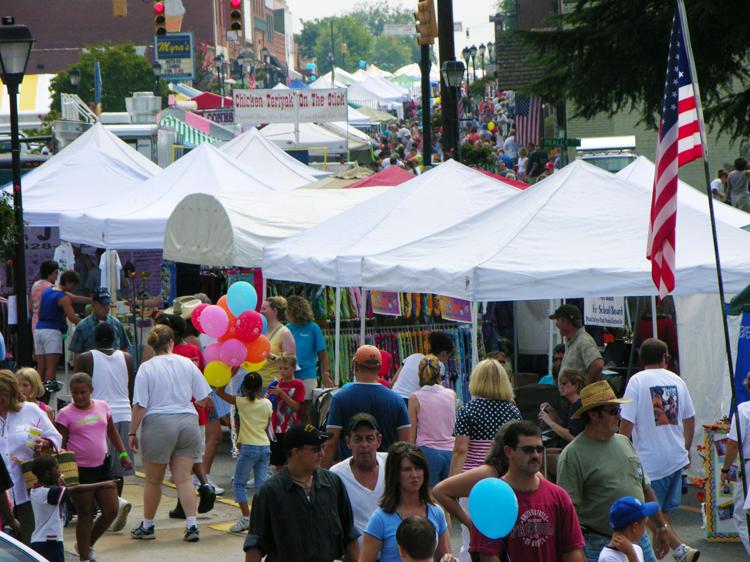 » May 25 – Home Brew Competition
The Home Brew Competition will be held at 6 p.m. at the Les Phare des Alpes building located on Laurel Street SE in Valdese. There will be five people chosen to represent three different types of beer categories and a winner will be chosen from each one.
» May 26 - Founder's Day Festival/ Festival Di Birra
The celebration continues with a day filled with activities at the Les Phare des Alpes building and the Valdese Family Splash Park at ​10 a.m. Children will be given the opportunity to learn how to play Bocce ball with lessons provided by the LPDA and the Valdese Bocce Club. There will be demonstrations of bread making, butter churning, knitting, sewing, stitching and grape stomping. The Waldensian Heritage Winery will be on site giving a history of how they make juice and wine. Local B oy S couts and G irl S couts will be hosting an obstacle course and lessons on transplanting plants. A There will be hot dogs, drinks and snacks provided for those in attendance.
The celebration will continue at a different location for the Festival Di Birra at the Waldensian Mill from 3-7 p.m. This event is highlighting a new beer that was created especially for the 125th anniversary by Highlands Brewery in Asheville. Tickets for this event are $25 and can be bought on www.eventbrite.com. Music will be provided by Whitewater Bluegrass Co. and food trucks will be onsite.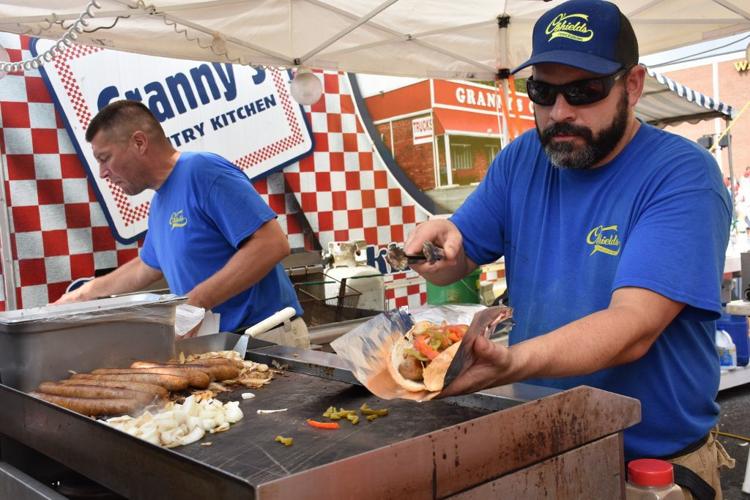 » May 28 – June 1 - Waldensian Archives/Genealogy Week
Those who know and think they have Waldensian blood flowing through their veins have the chance during the Waldensian Archives and Genealogy Week to speak with a representative from the Archivio Tavola Valdese of Italy. This event is by appointment only at the Waldensian Heritage Museum. This available genealogist is a Waldensian expert only, according to the event's Facebook page.
"(The representative) will share with them the historical data and knowledge that (they) have and also update their information from these families," the Rev. Kevin Frederick of the Waldensian Church said in the article. "This is a really a wonderful genealogical find for families that are looking to know where they came from and who their relatives are."
» June and July - Early Valdese Photo Exhibition
The Rock School Arts Foundation is collecting photos of early Valdese for exhibition in the Rock School Art Galleries for the 125th anniversary celebration. Three categories of the first 85 years will be displayed: groups, individuals and places in Valdese and/ or the Valleys.
The foundation is asking those who would like to submit photos to limit it to five per person, according to information from the town.
"Share your old photos of Valdese families, groups, businesses, buildings and streetscapes," the info said. "Unidentified early photos are welcome as the public will have the opportunity to help identify them."
Those interested can submit their photos starting on May 29 from noon to 6 p.m. and May 30 from 10 a.m. to 2 p.m.
Photos should be unframed or framed only with wires attached to screws on the back. Unframed photos will be displayed inside clear archival sleeves for protection and preservation. Due to limited space, there is no guarantee that all photos will be hung.
Other historic items and art will be displayed in Gallery II. Exhibition dates will be June 1 until July 20. The public is invited to an opening reception on June 3 from 2-4 p.m. in the galleries.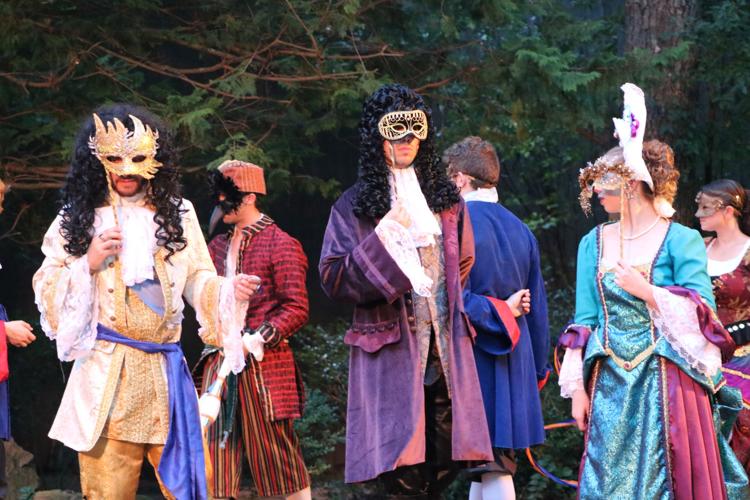 » Cultural Symposium - June 1-2
The symposium entitled "Four Faces of Waldensianism" will give a look into four different faces of a Waldensian Witness including those from Italy, France, Germany and South America.
The presentations will be given by Claudio Pasquet, Gabriel Audisio, Albert de Lange and Javier Pioli .
The event will start June 1 from 7 - 9 p.m. and June 2 from 9:30 a.m. to 4 p.m. There will be a lunch available on the second day of the symposium. Prices are still to be determined.
"When many folks in and around Valdese think of Waldensianism, they primarily think of two locations, the Cottian Alps, the homeland of the Waldensians who settled in Valdese, and of course, they think of Valdese," the information said.
Those two places were not the only locations that Waldensians had established settlements. Numerous European nations have footprints of Waldensianism, including France, Germany, Switzerland, German Austria, Italy and Czechoslovakia, and also in Uruguay and Argentina in South America and several states in the United States, the information said.
During the symposium, event leaders will explore settlements in Italy, France, Germany and Uruguay/Argentina. The Waldensian witness of faith was absorbed into the Protestant Churches of France and Germany, and so their stories are more historical in nature . B ut in South America and Italy, there is a modem witness of faith of Waldensians, as well.
» June 25-28 — Community-wide Vacation Bible School
This Vacation Bible School not only will be introducing the Waldensian history, but also will incorporate the history of the Baptist, Methodists, Church of Christ and others, Frederick said.
The B ible school will be a collaboration between churches participating in the Valdese Ministerial Association and will include snacks, games, crafts, bread making and a Bible study .
This event for kids and adults will be held at the Trail of Faith in Valdese located at 401 Church St. NW in Valdese.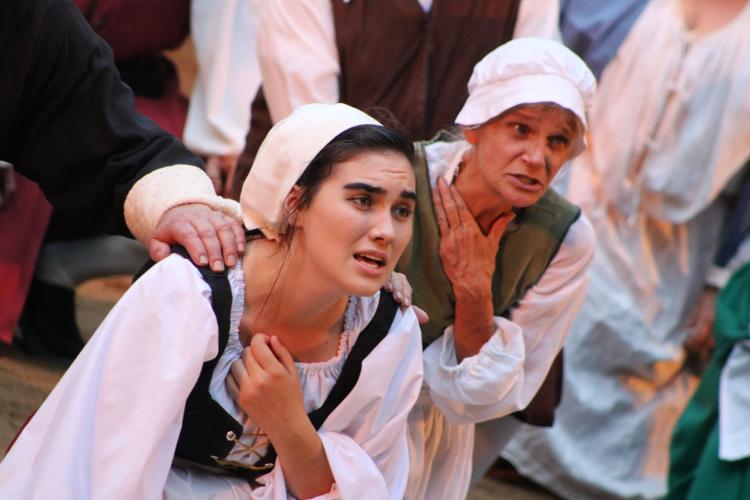 » July 13-Aug. 11 - Outdoor Drama "From This Day Forward"
This traditional outdoor drama that has been performed in Valdese for more than 50 years depicts how the Waldensians made the trek from the Cottian Alps in Italy to North America. Specifically to what is now called Valdese. The Waldensians were being persecuted by French M onarch Louis XIV and fled the country to find religious freedom. The play is performed at the Fred Cranford Amphitheater in Valdese.
» August 10-11 – Waldensian Festival
The annual event that draws hundreds, if not thousands, to the streets of Valdese has been scheduled for Aug. 10-11. The event will kick-off that Friday with amusement rides, Myra's Classic Car Cruise - In, music from Little Johnny Trailer trash and The Artimus Pyle Band. The next morning , hundreds of vendors featuring different hand-made items, art, foods and crafts will be lined down Main Street in Valdese. A bocce tournament, a performance of the outdoor drama "From This Day Forward" will occur , as well as a performance by the Band of Oz at 7 p.m. to end the day.
For more information about the events described above, call the Waldensian Heritage Museum at 828-874-1111 or the Old Rock School at 828-879-2129 or visit their website www.valdese125.com.
Staff Writer Jonelle Bobak can be reached at jbobak@morganton.com or 828-432-8907. Follow her on Twitter at @MNH_JonelleB.