A man accused of murder in the 1985 killing of a well-known TV producer and director had his first court appearance Friday morning in Burke County.
Edwin Jerry Hiatt II, 52, of 111-G White St., Connelly Springs, was charged with murder in the death of Barry Crane, a world-renowned bridge player and producer and director who worked on episodes of "The Incredible Hulk," "Wonder Woman" and "Hawaii 5-0."
When Hiatt appeared in Burke County District Court, he told Judge Robert A. Mullinax Jr. that he hadn't had his medication since he was arrested Thursday, and he asked for an attorney.
"Sir, right now, I'm not in a right frame of mind to be making any type of decisions," Hiatt said. "I need to contact my legal attorney for my workman's comp case. I haven't had medication last night or this morning, so I've been without my medication."
The court appointed Steve Cheuvront as Hiatt's attorney, with a next court date set for June 7. Until that court date, Hiatt will be held without bond pending a motion filed by his attorney, Mullinax said.
Outside of the courtroom, Hiatt told reporters he didn't remember what happened.
"I don't remember anything, y'all," Hiatt said. "I wish I could remember."
When he was asked what happened in 1985, his answer still was vague.
"A lot of things may have happened, just little bits and pieces," Hiatt said. "I don't have too much information. I don't know any more than y'all know."
A reporter asked Hiatt if he was using drugs at that point in his life.
"I do recall there was times when I was taking drugs," Hiatt said.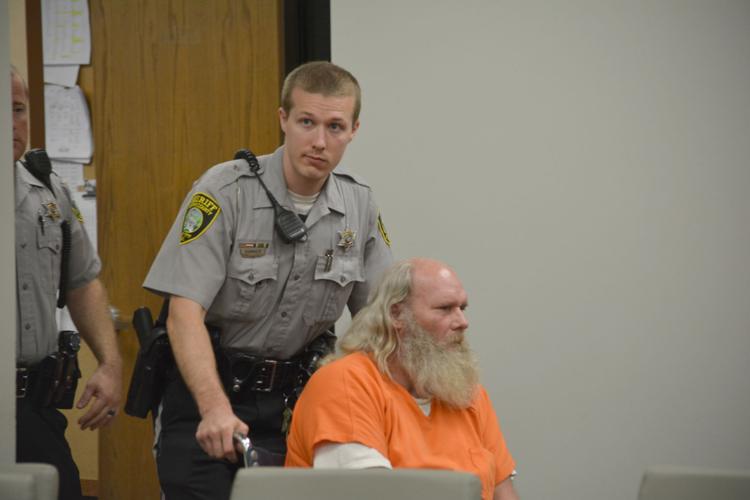 Court documents said Crane's naked body was found at his home wrapped in sheets. Crane had been beaten to death and strangled with a telephone cord in his Los Angeles home on July 5, 1985.
Crane's stolen car was found abandoned on a mountain road near Frazier Park, California, the documents said. Fingerprints, blood samples and cigarette butts were found in Crane's car, along with his gas credit card.
It wasn't until July 2 that a run of the fingerprints found on the car came back with a match to Hiatt.
Later, an FBI surveillance team collected cigarette butts and a disposable coffee cup Hiatt had used that had been discarded in a public place. Hiatt's DNA collected from two of those items matched DNA on five cigarette butts found in Crane's car.
Hiatt's friend Ernest "Sonny" Ward was in court on Friday. He said afterward that he is going to show his friend support, and that he doesn't know much about the situation.
Ward said that even though he is a non-believer, Hiatt has taken him to some Bible studies before, and that Hiatt is a devout Christian.
"He helps an awful lot of people," Ward said. "He cares about a lot of people. He does things in the name of Jesus. He believes wholeheartedly in it."
Hiatt is a nice character, Ward said.
"I think very highly of him, I'll let you know that," Ward said. "I care about him as far as a person here … It's important to me that he needs to have some kind of somebody here to represent him that says, 'Hey, look, I'm here whether you did right, wrong, indifferent.'"