A man charged after a car crash that killed a volunteer firefighter in 2017 pleaded guilty to involuntary manslaughter Tuesday.
Randall Hugh Stewart, 59, entered the guilty plea after the Oct. 8, 2017, crash where his truck hit and killed Jason Hensley, 40, a volunteer firefighter with Triple Community Fire Department. Stewart's truck also hit Hensley's Jeep, which was parked behind the department's brush truck.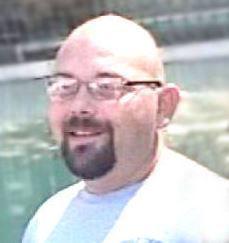 Hensley was helping to clean debris from a tree that fell during a storm that night, according to a previous News Herald article.
Both Hensley 's Jeep and the brush truck had emergency lights on, and the crash occurred in a straightaway on U.S. 70 near Drexel Road.
Stewart originally was charged with felony death by vehicle after troopers found a glass pipe with marijuana in his truck, and he said that he smoked marijuana at some point, said Assistant District Attorney Lance Sigmon.
However, the emergency room doctor at Carolinas HealthCare System Blue Ridge-Morganton who examined Stewart previously told the court that he did not think Stewart was impaired.
Stewart told media when he originally was charged that he had smoked a marijuana joint the day of the crash.
With the ER doctor saying he didn't think Stewart was impaired, a superseding indictment for involuntary manslaughter was obtained, along with an indictment for a habitual felon charge.
But the state hit another snag with the habitual felon indictment when Stewart's defense attorneys, Charles Bostain and Shane Farr, filed a motion to have the habitual felon indictment dismissed because they said a conviction of larceny of a motor vehicle from California used in the indictment was not based on a general statute that was substantially similar to a North Carolina general statute.
According to N.C.G.S. 14-7.1(b)(2), to be used in a habitual felon charge, felony offenses from another state must be substantially similar to a felony offense in North Carolina and a guilty plea or conviction must have been returned regardless of the sentence actually imposed.
Sigmon argued that the statutes were substantially similar, but Judge David Phillips, a superior court judge from Gaston County, said that the statutes were not substantially similar and upheld the defense's motion and dismissed the indictment.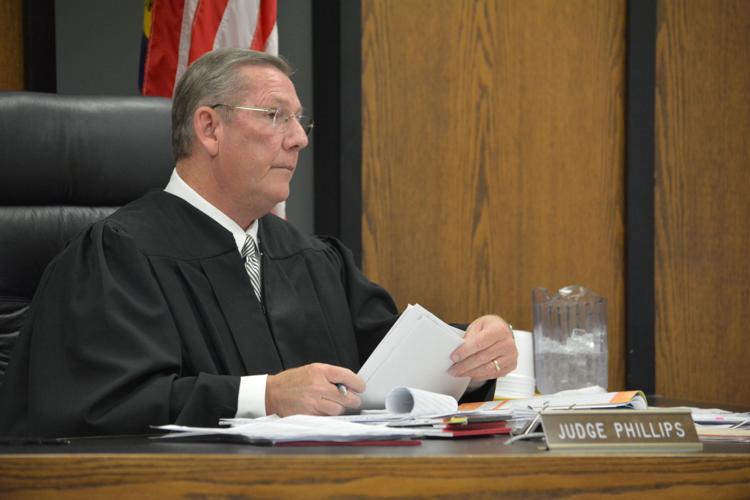 The defense also attempted to have a larceny conviction from Oklahoma thrown out for Stewart's structured sentencing, saying that the defendant in that case was not Stewart.
That conviction was against a defendant named Randall Harold Smith, with a different date of birth, Farr said.
Sigmon called on David DiMaggio, a legal assistant in the district attorney's office, as the state's witness. DiMaggio has certificates in using a database that stores offender's fingerprints and links them to identification numbers. Sigmon said the database is used nationally.
DiMaggio explained that the fingerprints for Randal Smith matched Stewart's prints, but Farr pressed the issue, arguing that the physical descriptions entered in the system did not match Stewart and that there was room for human error.
After hearing arguments from the prosecution and the defense, Phillips ruled that the conviction would be used during structured sentencing.
Before sentencing took place, TCFD Safety Officer Farrell Duplain spoke to the court on behalf of Hensley's family.
He said that the end of the case marked the first day of healing again for Hensley's family.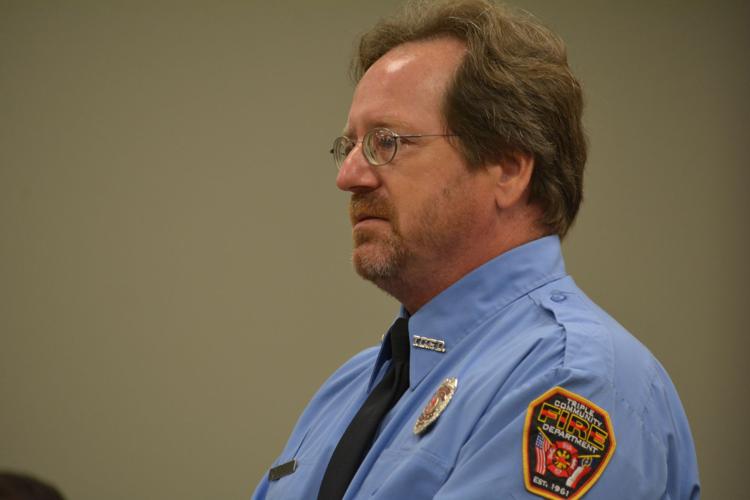 "The continuance in the court system is a very strategic defense tool, however it's paid by the price to the victim and their families," Duplain said. "Every time there's a continuance and the family has to come back, it's day one all over again. So today is the beginning of the healing process."
While the case has been continued, Duplain spoke through tears, saying that Hensley's mother died.
"For me, that was difficult," Duplain said through tears. "I had hoped a mother would be able to see justice given out for her son's death, but as it came to be … maybe it's better that she's with Jason now instead of seeing it."
He said the outcome of the case gives Stewart a rare second chance, something that Hensley's family won't get.
"For some people, second chance means [they'll] be able to get out of jail soon," Duplain said. "For others, the Hensley family, it's an unattainable wish that they can only dream about. It's our only hope that Mr. Stewart honors this second chance."
Stewart didn't make any comments in court Tuesday, but Bostain spoke, asking for a mitigated sentence.
"The victim in this case, Mr. Hensley, is a hero," Bostain said. "He's a firefighter that passed away in the line of duty. Nothing you do, I do, or anybody does today will change that fact."
That's one of the reasons Stewart agreed to a plead, Bostain said.
"One of the reasons Mr. Stewart entered this plea and we're not going to trial is he does not want to put [Hensley's] family and friends through a trial," Bostain said.
Phillips sentenced Stewart to 28 to 43 months in prison, or about two years and four months to about three and a half years. Phillips said that sentence was the maximum sentence Stewart could receive under structured sentencing.
Stewart, who has been in custody since the crash, will get credit for time served.
Matthew Franklin, another TCFD firefighter, said Hensley, who worked as a mechanic, was always willing to drop whatever he was working on to help if something went wrong with one of the department's trucks.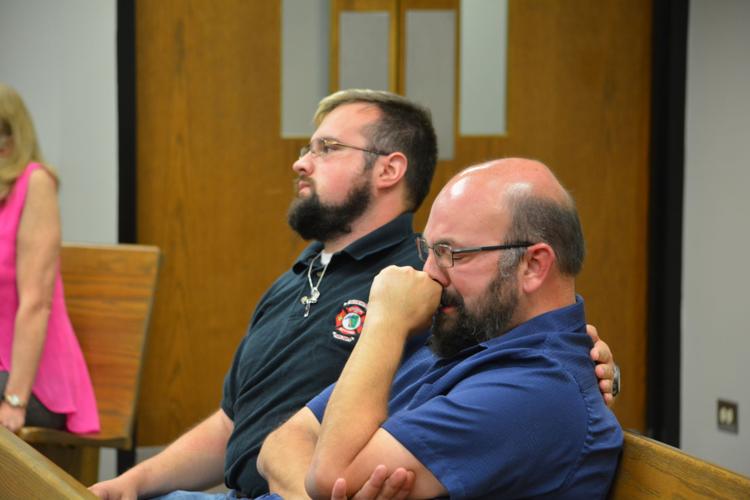 "He was set to take over his own shop," Franklin said. "He would have had his own shop and been excellent at it, and he would save Triple Community Fire Department, the citizens of Burke County and the citizens of North Carolina a lot of money."
He hopes that Stewart will take the opportunity jail presents to turn his life around.
"When we first seen him at the first court date, he looked horrible, he looked like he was about to die," Franklin said. "Now he looks like [he's getting ready] to live another 20 years. That's 20 years for us to have our Jason, to help the community, to save lives. He took them, he took them."
Since the wreck that killed Hensley, TCFD has added additional lights to the back of its brush truck, and purchased a roll-out speed bump to set up when responding to emergency scenes.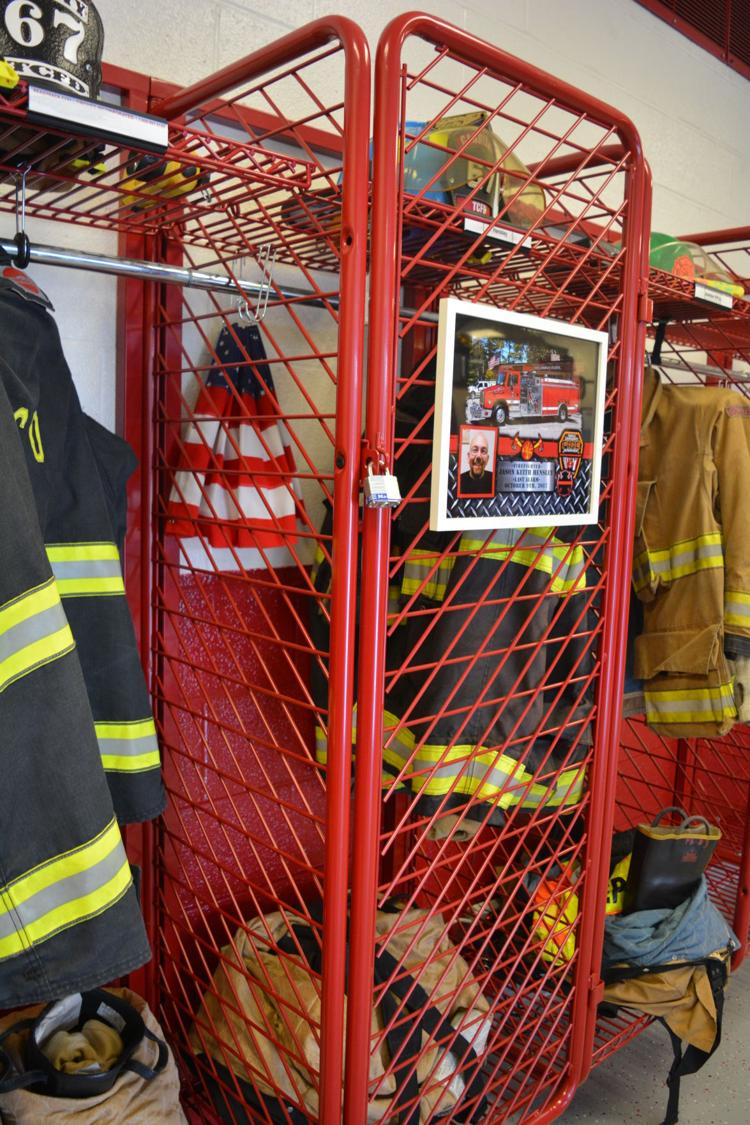 At TCFD, Hensley is remembered daily, with his name spoken often, Duplain told The News Herald before court Tuesday. Hensley's locker has a lock on it with his turnout gear, helmet and a photo of him still inside it.
"It's a memorial," Duplain said. "His name is spoken almost every day."