A man charged with murder after a shooting Monday morning appeared in court Wednesday.
Andrew Carlos Smith, 28, of 2035 Sunnyside Drive, had his first court appearance after police say he shot and killed Lawrence Ervin McGee, 47, of 5193 Old N.C. 18, early Monday morning.
Smith told reporters as he was taken to the magistrate's office Monday that the shooting was in self-defense and that McGee had been trying to run him and his friends over with a four-wheeler. Sheriff Steve Whisenant said that there was a four-wheeler at the scene, but said that evidence collected at the scene suggested the shooting wasn't entirely in self-defense.
Smith appeared before Burke County District Court Judge Robert A. Mullinax and requested a court appointed attorney. Mullinax appointed Matthew Cabe as Smith's provisional attorney.
The 911 call from the shooting was released to The News Herald on Tuesday afternoon. Smith told the operator he shot a man after the man tried to run over his friends.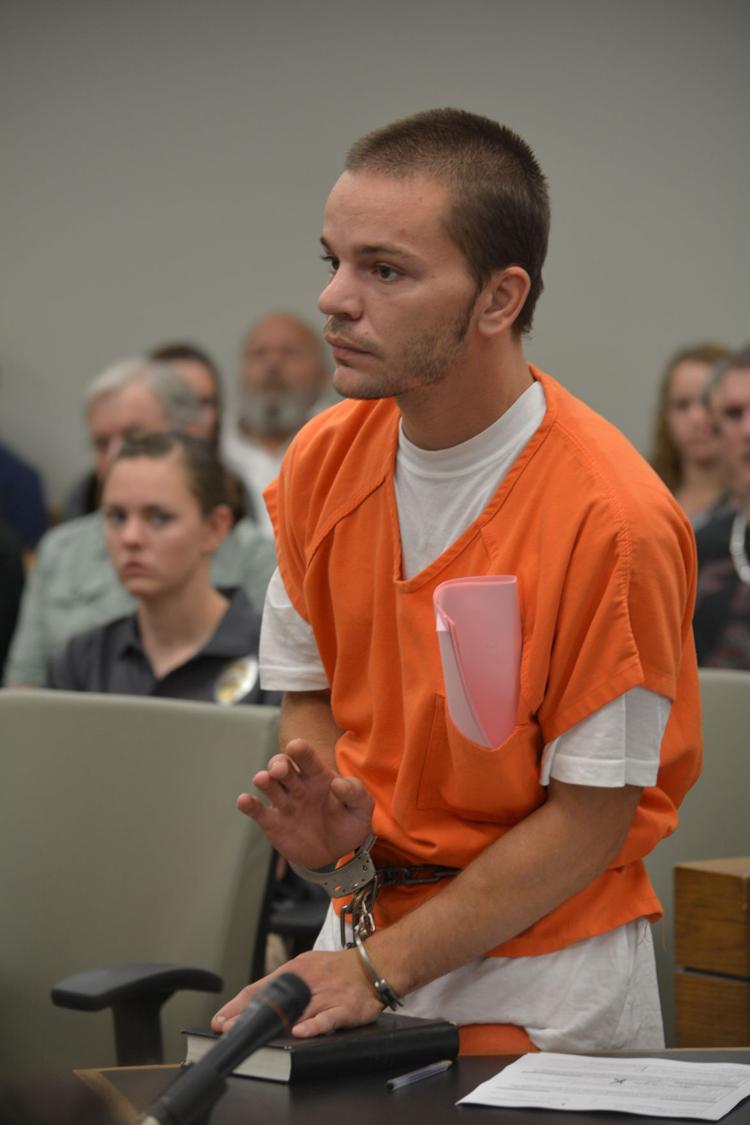 "A man run over … my friends, he was trespassing on land, I have a concealed carry and I shot him," Smith said. "He rammed the car."
The 911 operator had Smith help McGee while emergency responders were in route. The operator asked him how many times he shot McGee.
"When he hit the car, he started backing up and tried to go again," Smith said. "I shot once in the air and it was dark, I can't see, I think I shot [redacted]."
Smith was asked how many rounds total he fired, and he said he thought he fired eight rounds.
"I don't know what's going on," Smith said. "He literally just drove straight at us."
Smith said McGee was aggressive.
"He was just so aggressive, he drove straight at us twice," Smith told the 911 operator.
In the call, Smith can be heard helping the man, telling him to stay with him.
"Oh God," Smith said. "Why'd you do that man?"
After court Wednesday, James York, one of the friends who was with Smith the night of the shooting, said without Smith's actions, he would be dead.
"The man saved my life though," York said. "Andy saved my life to keep the man from running over me again."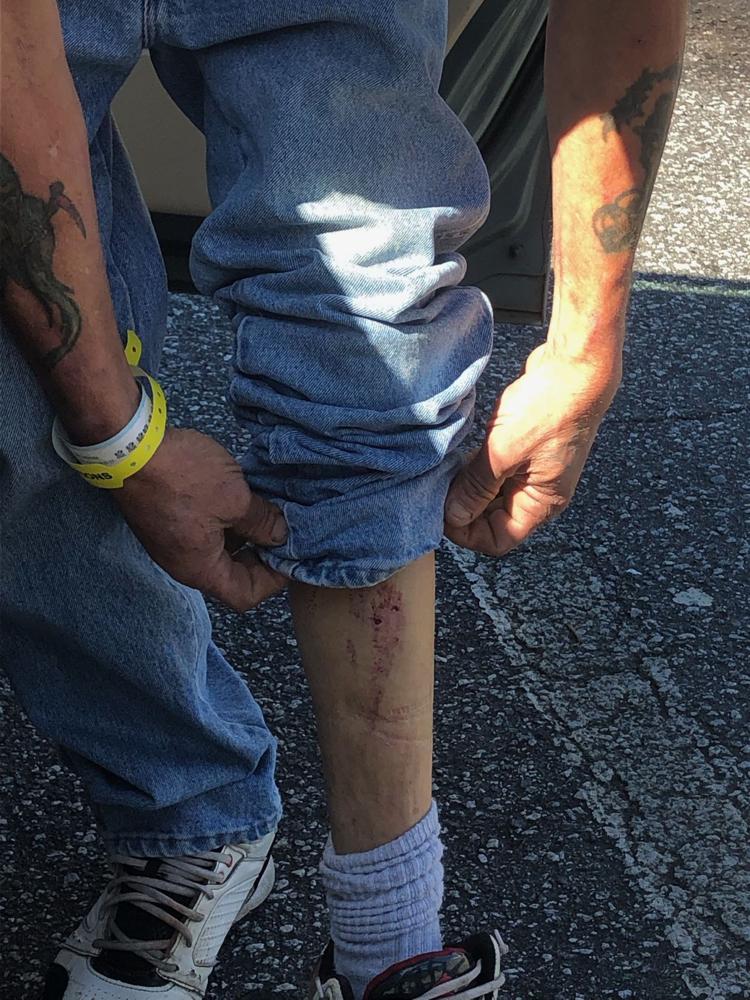 York told reporters that McGee had followed him, Smith and another friend up the driveway, trying to run them over. He showed where he said the four-wheeler hit his legs.
"I feel bad for his family and all that, but if [Smith] hadn't stopped him, I probably wouldn't be here today," York said.
John Smith, Andrew Smith's father, said that the shooting wasn't murder.
"It's self-defense," John said. "It' s sad for both sides of the [family], but what can you do?"
He said his son was trying to get away from McGee. He said the car he drove to court was the car the four-wheeler had hit, and said that the impact "knocked the emergency switch on."
But the victim's brother, Billy McGee, said Lawrence stayed to himself, and didn't go out of his way to bother anyone.
"He's never done anything like that before," Billy said.
He said he didn't think Andrew Smith should have had a gun.
"I think the boy that done the shooting shouldn't have ever had a handgun give to him," Billy said.
When told how many shots Smith said he fired in the 911 call, Billy said he didn't think that was self-defense.
"Self-defense is one shot, two shots," Billy said. "Anything other than that i s excessive."
He said he thinks his brother's death was murder.
"I think it's straight out murder," Billy said. "I really do."
Smith is being held under no bond at Burke-Catawba District Confinement Facility. His probable cause hearing was set for Aug. 7.
Chrissy Murphy is a staff writer and can be reached at cmurphy@morganton.com or at 828-432-8941. Follow @cmurphyMNH on Twitter.