Brown Mountain Bottleworks isn't broken, so why try to fix it?
That's the mentality of new owner Mike Brown, who purchased the downtown Morganton bar with his wife, Lynn, earlier this year. About 90 days into his new venture, Brown says things are going well and any changes will be minimal.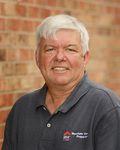 "Everything's good. It wasn't a business that was broken, needing fixing," Brown said. "The owners just decided they have some other interests. In fact, right now, they're still here. But they have other interests that, eventually, they'll do something different.
"As a customer on this side, I just happened to be there when they were talking about selling. It was kind of a coincidence."
Brown said he wants to add to the business, but doesn't want to change any of the things that have made the business successful. One of those additions likely will be even more live music, Brown said.
"It's a great, casual place," Brown said. "It's got a mixture of people — just good, quality people on a regular basis. I'd have to say the atmosphere is nice. The beer changes constantly from different breweries.
"You get to sample beers and wines from all over the country and never have to leave Morganton."
According to its website, the bar also offers local food and non-alcoholic beverages from Marion's English Farmstead Cheese, Asheville Pretzel Company, Canton's Sunburst Trout Farm, Waynesville Soda Jerks, Fairview's Hickory Nut Gap Farm, Charlotte's Lenny Boy Kombucha, Swannanoa's Roots and Branches Crackers, and Raleigh's Carolina Kettle Chips.
Brown Mountain Bottleworks went into business in 2014 as a family venture of brothers Kory and Collin Suttles, with help from their dad, Keith. Since the beginning, the bar's focus has been locally based, selling offerings from nearby Catawba Brewing Co. and Fonta Flora Brewery, as well as selections from Asheville.
"I've known Mike — he's been pretty regular at the shop for almost every year we've been open," Kory said. "I've gotten to know him really well, him and his wife, Lynn, both. They're just good people. Just to generalize it, we were kind of joking around about (selling) one day and he basically just made an offer. I knew when he reassured me he didn't want to change it and he'd keep it the way it is, that's when I knew.
"It sounds weird to say because it's not a person, but it's still my baby. I know the reason we've been able to be blessed enough to remain open and have good clientele is because we've not changed a whole lot. You've got to change a little bit to keep up with everything. Long story short, when he told me he wouldn't change it … I knew it would be good. I don't think I would have just sold it to anybody who planned to make big changes. That was really reassuring."
Though he will keep working at the shop until his next opportunity arises, Kory said the hardest part of letting go will be not seeing the people he has come to know so well as often.
"Anytime somebody decided to step in that door, it spoke a lot to me," he said. "I view a lot of our regulars and people I've met over the years as kind of an extension of the family. They went out of their way to support me, my dad and my brother. I'll probably miss that the most.
"I could almost set my clock to when certain people would show up throughout the week. Catching up with them and being able to hear how their day or week has gone, that's going to be hard to find a replacement for that."
Brown, also a realtor with ERA Real Estate Mountain View Properties in Morganton, said taking over the business actually will be a benefit for him, not something that serves as a conflict or time constraint.
"You know, I can sit in my office and see or talk to nobody. I can be here and talk to 50, 60 or 70 people a day," Brown said. "They're compatible. So far, so good."
Brown Mountain Bottleworks is located at 115 E. Union St. in downtown Morganton. For more information on the business, visit brownmountainbottleworks.com.