VALDESE — A home was destroyed after flames tore through it and left nothing but brick and ashes on Wednesday afternoon.
Firefighters were called to the house, located at 4940 Lakeview Acres Drive, at around 1:30 p.m., said Valdese Fire Chief Charlie Watts.
No one was injured by the fire. There were several dogs housed outside of the home and all were uninjured, Watts said.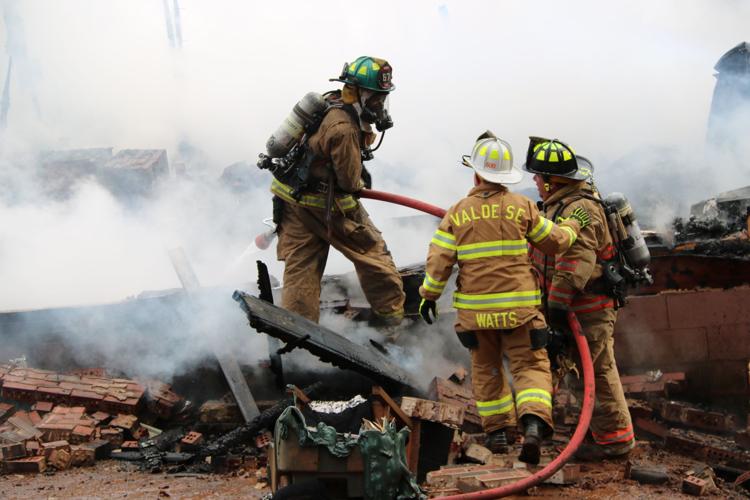 When firefighters arrived at the scene, the home was engulfed in flames, Watts said. One wall of the west side of the home had already fallen by the time they arrived, he said.
A fire hydrant was not close enough to the house to supply the firefighters with water, so tanker trucks were used as their source of water to extinguish the flames, he said.
The cause of the fire was determined to be a woodstove that was being used as a heating source, said Chad Houston, fire inspector for the Burke County Fire Marshal's Office. The stove was located near the front of the house, he said.
"There was no power to the house for over a year," Houston said.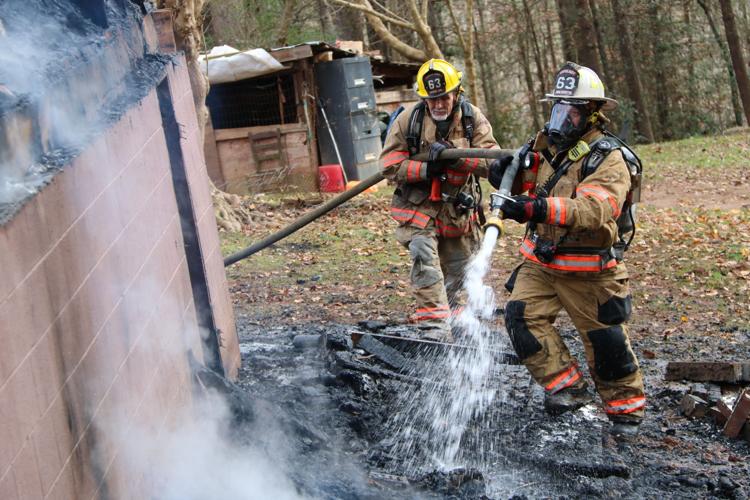 "(According to the homeowner,) there is nothing to save," Watts said.
The American Red Cross was called to assist the homeowner.
Triple Community, Drexel, Lovelady and Salem fire departments responded to the call, along with Valdese Fire Department, Burke County EMS, Burke County REACT and the Burke County Fire Marshal's Office.
Staff Writer Jonelle Bobak can be reached at jbobak@morganton.com or 828-432-8907.