HICKORY — Police seized about a half-pound of methamphetamine after a man was shot in a SWAT raid Wednesday.
Johnny Allen Kaylor, 50, of 970 Airport Rhodhiss Road, Lot 3, in Hickory, was shot after 25 minutes of negotiations, said Sheriff Steve Whisenant on Wednesday morning.
Police were attempting to serve a no-knock search warrant at the home when they found Kaylor and his girlfriend in bed. Kaylor's girlfriend surrendered, but he refused to leave the bed.
"The suspect would never get up, never show his hands," Whisenant said Wednesday. "We spent about 25 minutes in negotiations with him. He kept telling officers, 'I'm going to kill you, I'm going to make you kill me.'"
When Kaylor made a sudden movement, a SWAT officer shot him. After surgery, Kaylor was in critical but stable condition, according to a release from the Burke County Sheriff's Office.
The North Carolina State Bureau of Investigation was called to investigate the officer-involved shooting.
Once the SBI finished its investigation, the Burke County Sheriff's Office was able to reenter the home to finish executing its no-knock search warrant.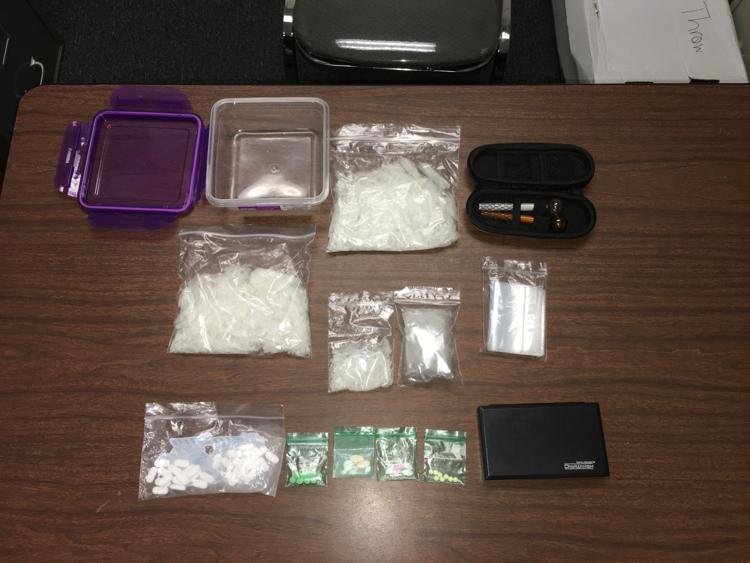 Investigators seized a semi-automatic handgun, 273 grams of methamphetamine, an assortment of prescription medications and a small amount of marijuana. The methamphetamine located has a street value of $27,300, the release said.
Both the handgun and the methamphetamine were found beside Kaylor's bed, the release said.
Charges are expected against Kaylor, but it's not clear when he will be able to return to Burke County, Whisenant said.
"It all depends on his medical condition," Whisenant said in a text message Thursday to a News Herald reporter.
The officer who shot Kaylor has been placed on paid administrative leave pending the investigation into the shooting, which is standard procedure for BCSO in officer - involved shootings.
"An officer told him multiple times, 'I do not want to shoot you,'" Whisenant said Wednesday. "But for the officer's safety and the entire SWAT team's safety, when he made that one movement very quickly, we had no idea if he had a gun in his hand or not, so the SWAT officer did what he had to do."
While BCSO deputies don't currently wear body cameras, Whisenant said his office has advocated for them in budget requests, and hopes to get them to help with investigations such as the one into Wednesday's officer-involved shooting.
"We have car cameras and they have been a significant asset for us," Whisenant said in a text message.
Whisenant said he understands the county commissioners have to prioritize and weigh funding requests with limited funds, but he wished he had body camera footage of Wednesday's shooting.
"Without knowing if they had a firearm pointed at them the entire time, [the SWAT team] gave the suspect multiple opportunities to comply," Whisenant said. "Not until the suspect told the SWAT officer 'I'm going to kill you or you're going to kill me' and made a sudden move did the officer fire."
Chrissy Murphy is a staff writer and can be reached at cmurphy@morganton.com or at 828-432-8941. Follow @cmurphyMNH on Twitter.