After downing a 10-patty burger equaling almost 2 pounds of meat James Boyd, an offensive and defensive lineman on Freedom High School's football team, has become the reigning "Chompion" of the first Burke Burger Battle on Saturday afternoon.
The Fellowship of Christian Athletes in partnership with Jake's Burgers in Morganton hosted the challenge involving all four Burke County high school football teams with one player representing each school.
A large crowd gathered on the old Burke County Courthouse lawn to witness Brody Butler, of Draughn High School, James Boyd, of Freedom High School, Dawson Leonard, of Patton High School, and Cody Huffman of East Burke High School take on eating the Triple Triple Burger.
The burger is normally nine patties, but to round off the weight to be 30 ounces, they added one more to make it 10.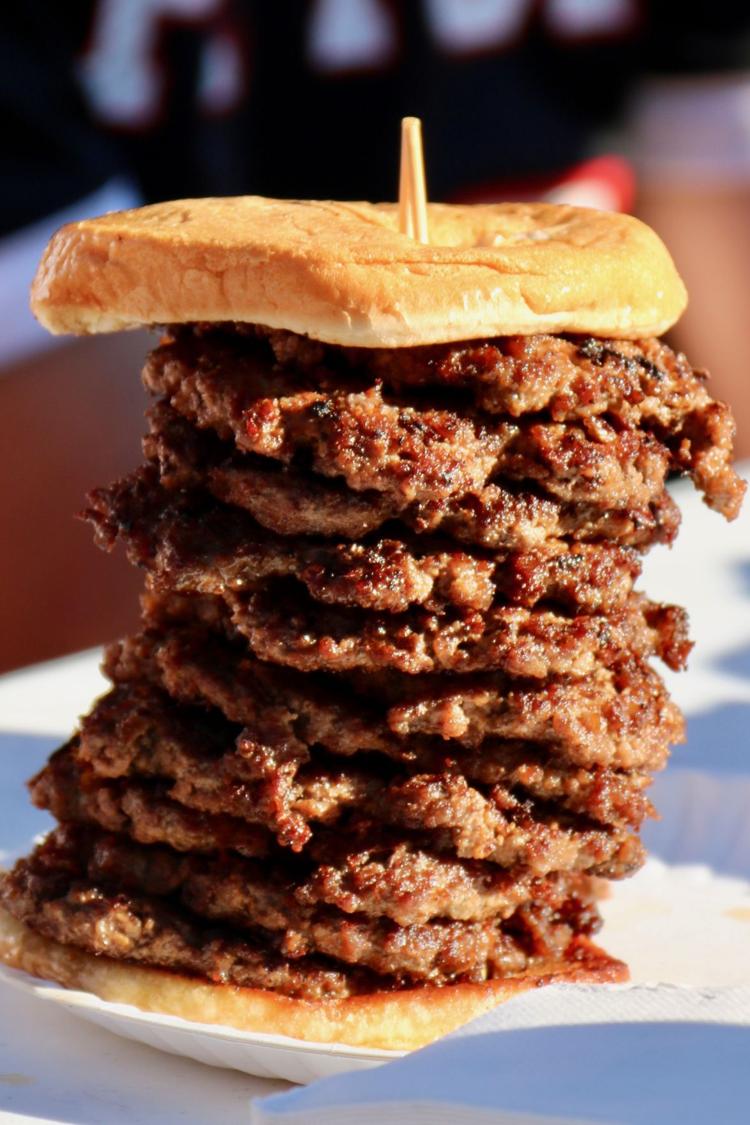 At the start, all four players were strong and pacing themselves with each patty. First to dropout was Butler after the burgers became too much for him.
At 10 minutes and 30 seconds, Boyd swallowed his last bite to put Freedom in first place. Huffman gracefully bowed out after that, but Patton's Leonard continued to see if he could finish the monstrous burger. He left the table with one patty left on his plate, said Tim Smith, Burke County representative for the FCA.
As for strategy, Boyd didn't really have one except to just keep eating.
"Make sure you save the bread for last," Boyd said.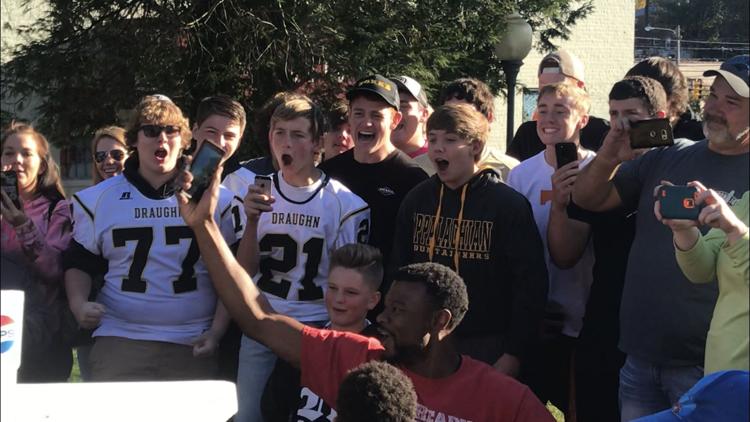 Before the battle started, Pastor George Logan with New Day Christian Church in Morganton spoke to the players and spectators at the event about understanding your self-worth and value.
He mentioned how the players should not only feel value on the athletic field because that time will come to an end, but to know they are valued in other ways and by God, Logan said.
"The value of anything is based upon what someone is willing to pay for it," he said.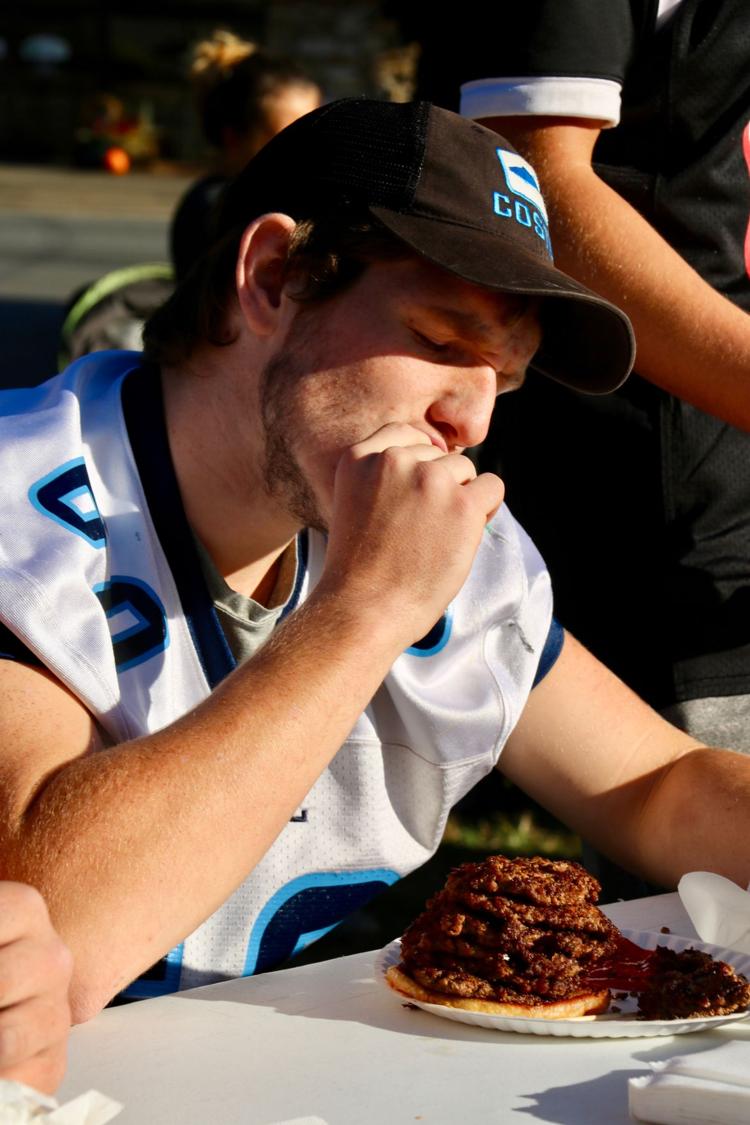 He continued to share a message about the gospel of Jesus Christ and how Jesus finds value in them all.
The event showcased how the four high schools can come together and unite even though they compete against each other in sports.
Boyd will be given a trophy for winning the challenge and each school will have to wait until next year to see if the Burke Burger Battle will return.