"He needs to die," said Heather Truax after the man accused of murdering her 18-year-old daughter appeared in court Wednesday.
Jeremy Shayne Baldridge, 22, of 105 Frank Ave. SE in Valdese, was charged with murder in the Monday night shooting death of his ex-girlfriend, Caitlyn Alexis Truax.
Police found Baldridge walking in front of 7366 McDuffy Road after responding to a stabbing or gunshot call at around 9:30 p.m. in the 7500 block of McDuffy Road.
Baldridge was cooperative, police said, and told a deputy he had shot Caitlyn. A pistol was found on the ground beside the road.
In court Wednesday morning, District Court Judge Clifton H. Smith told Baldridge he could be facing a life sentence or the death penalty if found guilty.
Heather said that Baldridge had threatened her daughter before, but her daughter still loved him.
"He's made her life hell for years," she said. "She just loved him and wouldn't give him up."
Heather described her daughter as someone who would give anyone the shirt off her back.
"My daughter was a very caring, loving child," she said. "She'd give you the shirt off her back even if she didn't know you. She didn't deserve that."
Caitlyn's father, Bryan Truax, said she had just finished her GED, completing all five sections in two days.
"She was a smart kid," he said. "She was helping do sixth-grade math in third grade. She was beautiful. She didn't deserve this."
Bryan had been out of state for the past six months for work. He said he came back to Morganton about two weeks ago, but still did not get to see Caitlyn before she was killed.
Caitlyn's sister, Ashley, said even though they had sibling quarrels, they still were like best friends.
"We argued, but whenever I needed my best friend to talk to or to get through something, she was there for me," she said.
Ashley was at work when she was told about Caitlyn's death.
"I still don't want to believe it, but Friday I have to bury my baby sister because someone just got bored or wanted to argue," Ashley said. "I don't even know why he did it, but I have to bury my baby sister."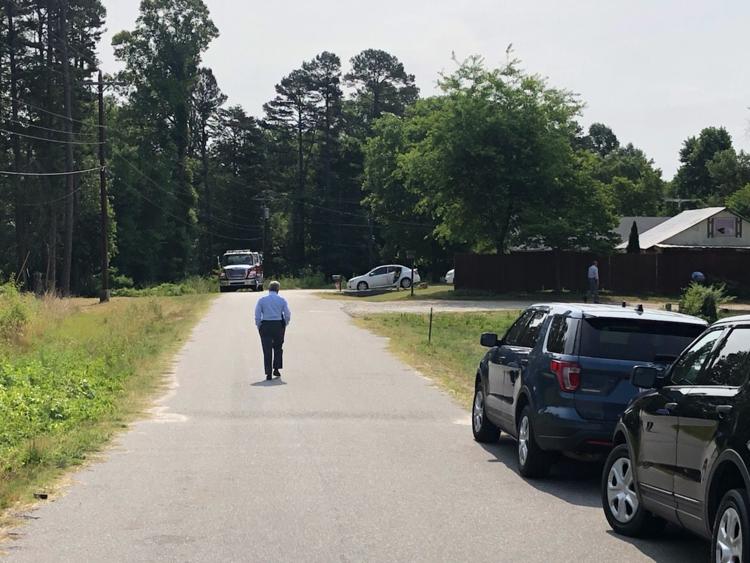 Court documents show that Caitlyn Truax pressed charges against Baldridge last year for injury to personal property, but those charges were dismissed after a solution was found through mediation.
"She thought that she could fix him," Heather said. "There's no fixing that."
Bryan said he didn't think Caitlyn took Baldridge's threats seriously.
"He threatened to kill her hundreds of times," Heather said. "I have a phone full of threats and the stuff he did to her, the awful things he'd say to her."
Heather said Caitlyn hadn't spoken to Baldridge for a while before she was killed.
"I told her many times someday he's going to kill her," she said. "He did. He did."
Bryan Truax said it was all he could do in court Wednesday to stay in his seat as Baldridge was walked in front of him and into the courtroom.
"She didn't deserve it," he said. "I don't care about their fights. I don't care what he thinks she did or didn't do to him. She didn't deserve to be gunned down in cold blood for no reason. Just a senseless crime."
While Baldridge told police he shot Caitlyn, Bryan said that wasn't enough.
"God can forgive him, I won't. Ever." he said. 
Heather is asking the state to pursue the death penalty.
"I want the death penalty," she said. "I want them to go as far as they can. He does not deserve to live. He took the life of my daughter, my special girl."
Even still, Caitlyn's father said that wouldn't be enough.
"There's a hole that will never be filled," Bryan said. "Nothing they can do will bring my daughter back, and nothing will make it better."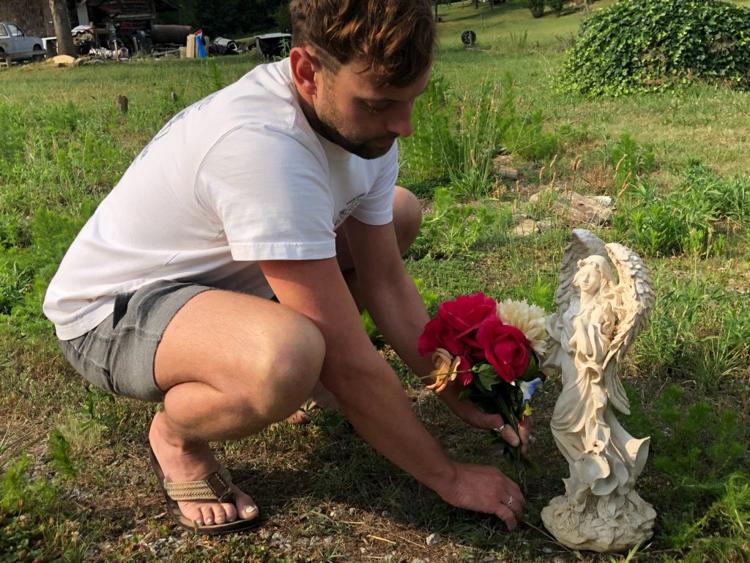 After Caitlyn was shot, Lori Triplett, who lived next door to where the shooting took place, said she came outside and held her hand.
"Thank you for being there for my daughter, that she didn't have to die alone," Bryan said.
After Baldridge requested a court appointed attorney, Smith set Baldridge's probable cause hearing for June 26. He is being held without bond in the Burke-Catawba District Confinement Facility.