Burke County and surrounding areas could see the first snowfall of the winter season this weekend.
The National Weather Service out of the Greenville/Spartanburg area says the wintry mix could start with sleet or freezing rain as soon as daybreak on Saturday morning.
"That will continue through the mid-morning and it is going to warm up in the afternoon enough to transition to rain briefly," said Meteorologist Scott Krentz with the NWS. "Then we are expecting snow Saturday night that will continue through most of the night."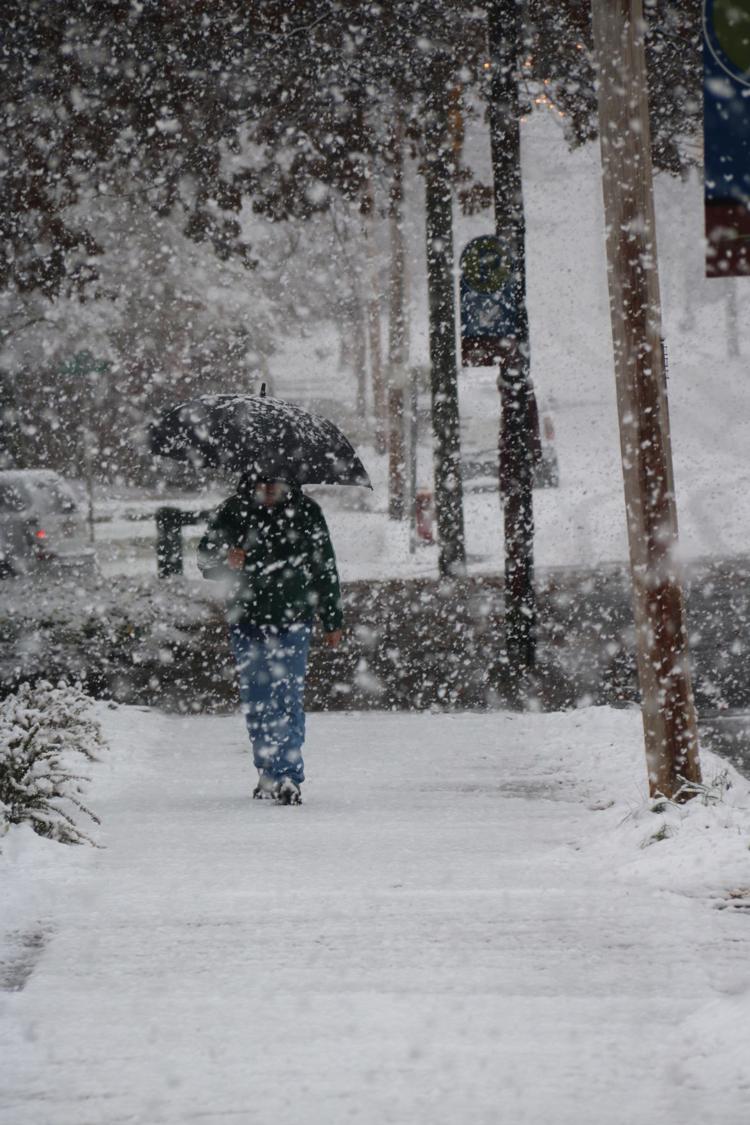 As Sunday rolls around, the possibility of snow will, too.
"You could have sleet and freezing rain transitioning back to snow through the day on Sunday," he said.
The forecast, as of Tuesday afternoon, predicts the snow to return on Sunday night and will continue until mid-day on Monday. This means there will be layers of sleet and snow, Krentz said.
"(By Monday) the moisture is moving out, so anything you get in the afternoon will be mixed, but really light to end it," Krentz said.
The forecast could increase or decrease in the next few days, but meteorologists are predicting three to five inches, he said.
"It will be a long duration, pretty much Saturday through Monday," he said. "Most of the snow will happen in the overnight periods."
Slick roads will be something that motorists will have to be preparing for, Krentz said.
"It will be enough to make slick roads … you only need a tenth of an inch (of ice to make slick roads)," he said. "That is probably going to happen."
The system will have moved through the area by Monday afternoon, with the high temperature reaching around 40 degrees, Krentz said.
"It will only get about five degrees warmer on Tuesday," he said. "There is a slight warm-up on Tuesday."
This year's first snow is predicted to come on the one-year anniversary of Burke County's first snow of 2017 that accrued several inches. Last year's first snow fell on Dec. 8, Krentz said.
"It is right on schedule (to come on the same day as last year)," Krentz said.
"It is a developing situation and certainly a developing forecast, so we will be looking at it for the next few days and fine-tune that," Krentz said. "We will have better snowfall and ice amounts probably by Thursday."
For more information on the upcoming winter weather, visit www.weather.gov.
Staff Writer Jonelle Bobak can be reached at jbobak@morganton.com or 828-432-8907.