EDITOR'S NOTE: This is the 31st and final entry into The News Herald's 1995 Winston Cup Throwback, a project by sports writer Justin Epley during the current slowdown in athletics due to the coronavirus pandemic.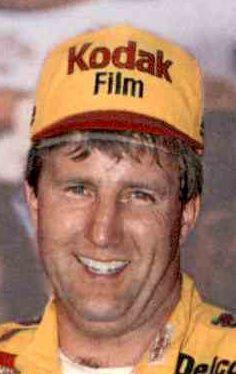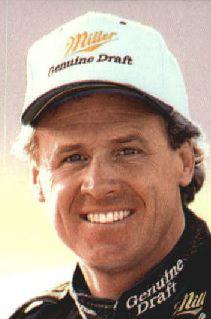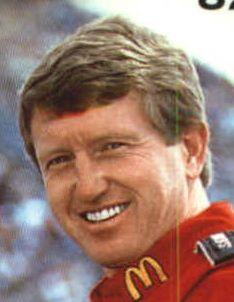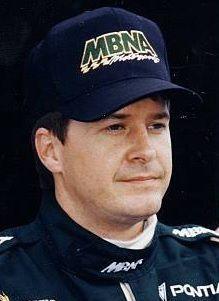 HAMPTON, Ga. — Dale Earnhardt won the battle, but Jeff Gordon claimed the war.
In search of his record-setting eighth NASCAR Winston Cup Series championship, Earnhardt had to lead the most laps and win at Atlanta Motor Speedway — and he did. But 24-year-old Gordon did just enough to claim his first Winston Cup title.
During the season-ending 1995 NAPA 500's first round of green-flag pit stops, Gordon stayed out long enough to lead lap 61 and get five bonus points. That clinched the title, even as Gordon faded 14 laps off the lead and finished 32nd.
"This is just a spectacular day," Gordon told ESPN. "I know our race car wasn't much today, but it's been a heck of a year. ... It's just the greatest thing in the world. There just aren't words that can describe it."
"We worked awful hard, and I'm happy for everybody," said Hendrick Motorsports team owner Rick Hendrick. "I can't believe it's happened, but it's nice to have this (championship) hat."
Earnhardt was hardly challenged in a race that was only slowed by caution twice, leading 288 of 325 laps and winning by nearly four seconds. But that effort left him 34 points behind Gordon in the final standings, thought that deficit had been 302 with four left.
"We done all we could do," Earnhardt said. "I have to give it to my team and congratulate them on a pretty good year. They've worked hard. ... I've got to congratulate Rick Hendrick and all his team. They did a great job."
Sterling Marlin finished second, followed in the top five by Rusty Wallace, Bill Elliott and Ward Burton.
THE FINAL RUNDOWN
Daytona 500 winner Marlin's runner-up effort propelled him back up into third in the final Winston Cup standings, displacing Mark Martin — who had moved up to the spot after winning back-to-back races at North Wilkesboro and Charlotte down the stretch — who struggled with an ill-handling Ford and three laps down in 17th. Marlin's run left him 253 points back of the lead and Martin ended up 294 behind.
"We knew what we had to do when we came down here," Marlin said. "Mark runs awfully good here. We just prepared the car the best we could. The team done a great job all year and all day today."
Wallace's third-place run solidified his fifth-place spot in the final standings on a two-win season that might have been just a tad disappointing.
"The car ran exceptionally good today," Wallace said. "I started out loose, and we kept working on it and got it adjusted in. The car was pretty good at the end. ... I'm real happy with the team. They did a great job."
Terry Labonte finished sixth in points, Ted Musgrave was seventh, Bill Elliott eighth in his first season as an owner-driver, Ricky Rudd was ninth, and Bobby Labonte secured the final seat on the stage for the Winston Cup Series banquet in December in 10th.
BACK IN THE SADDLE
Ernie Irvan finished off his three-race return from a serious 1994 crash with another top 10, finishing seventh after running as high and second late. He also finished sixth at North Wilkesboro and led the most laps at Phoenix late in the season. He'll be back behind Robert Yates Racing's flagship No. 28 Ford in 1996 as new teammate Dale Jarrett shifts over to the No. 88 that Irvan debuted.
"Thanks for all the fan support and the people who believed in Ernie Irvan like Robert Yates, Texaco and Ford," Irvan said. "All the people who've been associated with me being able to come back. I owe all that to them. I couldn't have done it without all these people."
THE BIG PICTURE
The win was the fifth and final for Earnhardt in 1995 and the 21st for manufacturer champion Chevrolet in its new Monte Carlo. ... Jimmy Spencer (sixth) and Bobby Hillin (ninth; first top 10 of season) turned in their best runs of the year in the finale. ... Darrell Waltrip (16th) earned his first pole since 1992 and led three laps. ... Bobby Hamilton (25th) secured bonus money for completing the most miles in 1995 despite late trouble with a flat tire. ... Jeff Purvis (26th) ran a special fourth entry for Hendrick to provide extra insurance for Gordon's championship effort. Jimmy Horton qualified the car and was to race it, but was injured the day before in an ARCA crash. Fifth HMS entry Jack Sprague didn't qualify. ... Ricky Craven (30th) won the Winston Cup Rookie of the Year award. ... Dave Marcis (37th), Steve Grissom (39th), Todd Bodine (40th), Robert Pressley (41st) and Ken Schrader (42nd) ended the season on sour notes with mechanical DNFs. ... Hut Stricklin (38th) crashed out of the final race for Kenny Bernstein's King Racing, which will be auctioned off in a week.
Justin Epley is a sports writer for The News Herald. He can be reached at jepley@morganton.com.