EDITOR'S NOTE: This is the 30th entry into The News Herald's 1995 Winston Cup Throwback, a project by sports writer Justin Epley during the current slowdown in athletics due to the coronavirus pandemic.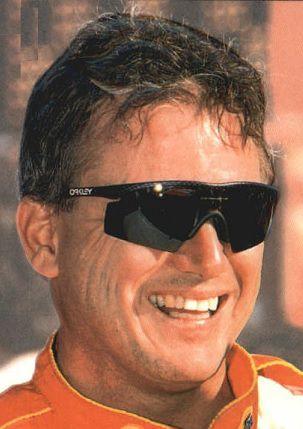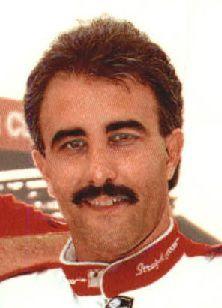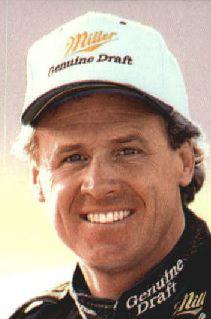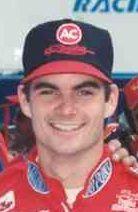 AVONDALE, Ariz. — Ricky Rudd thought he had a win in the bag at North Wilkesboro, but trouble on pit road ruined his day.
Then, he led more than 100 laps from the pole at Charlotte, only to settle for fifth at the end.
After a disappointing effort at Rockingham, it looked like Rudd's streak of a NASCAR Winston Cup Series win in 13 straight seasons and counting might be in jeopardy. But he kept it alive with a late push at Phoenix International Raceway, winning the 1995 Dura Lube 500.
It took to the next-to-last race of the season for Rudd to prove he's still a sure thing, even through some struggles and the announced departure of his crew chief at the end of the season.
"I was sort of doubting that streak this year," Rudd told TNN. "We've come through a lot of tough adversity this whole year. I can't say enough. ... I'm just really shocked. This Tide/Downy Ford ran great. (Crew chief) Bill Ingle and all the crew put a great car underneath of us there at the end."
After leading 40 laps in the middle stages of the race, Rudd restarted in fifth after a debris caution caused by Terry Labonte's flat tire with 32 laps to go. He quickly passed Dale Earnhardt, Rusty Wallace and Jeff Gordon to move into second. Then, he tracked down leader Derrike Cope and passed him the hard way, on the outside.
Rudd held the lead through late cautions and ensuing restarts for crashes by Rich Bickle and Elton Sawyer, leading 63 of 312 laps.
"Ricky Rudd done his job, the whole crew did their job and that little Tide Ford came to victory circle," Ingle said.
Cope, who was seeking his first win since 1990, ran well all day and paced the field for 34 circuits, but had to settle for a season-best second.
"We're delighted with the effort today," Cope said. "We were pretty good today, just a little short."
Earnhardt, Wallace and Gordon completed the top five, and Earnhardt's position plus his 71 laps led kept Gordon from clinching his first Winston Cup championship. Gordon will go to Atlanta's season finale 147 points ahead of Earnhardt and will only need to finish 41st or better to win the title. Eighth-place Mark Martin (-334), 12th-place Sterling Marlin (-356) and Wallace currently round out the top five in the standings.
ERNIE'S ENGINE EXPIRES
After failing to qualify at Rockingham, Ernie Irvan's return to Winston Cup resumed at Phoenix, albeit it in a backup car after a practice crash. He started from the rear in 44th, but made his way to the front and took the lead on lap 76. He'd hold the lead for the next 111 laps, making him the top lap-leader of the day, before pit strategy shuffled him back in the top 10. After that happened, Irvan's Robert Yates Racing Ford had an engine failure after 197 laps, leaving him 40th.
"The guys did a great job," Irvan said. "I wrecked the primary car yesterday, and we had to bring out the backup. It's tough to bring out a backup and be competitive. They did it, and my hat's off to them because they're the ones who had to give up the late hours and early mornings to get this thing ready."
BURTON BLOWS UP
Rockingham winner Ward Burton didn't have much of a chance to repeat. His day went from bad — he triggered a multi-car wreck with Bobby Labonte, Geoff Bodine and Dave Marcis on lap 39 — to worse when his Bill Davis Racing Pontiac lost a motor 116 laps in, leaving him 42nd.
"We just had a little motor trouble, but the car was running pretty good," Burton said. "I want to apologize to the Interstate crew. I didn't mean to get into Bobby. The car would really come on on the long run, and I made the commitment to go low. He went low, too, and I just couldn't get stopped in time."
THE BIG PICTURE
The win was Rudd's lone of 1995 and the eighth for Ford. ... Ted Musgrave (sixth) earned his best finish in 13 races, Morgan Shepherd (seventh) got his best result in 12 races, and Rick Mast (ninth) had his highest outcome in 11 races. ... Polesitter Bill Elliott led nine laps and finished 14th. ... Ron Hornaday (27th) and Winston West drivers Doug George (41st, crash) and Ernie Cope (44th, engine) made their season debuts. ... Bickle relieved Jimmy Spencer (33rd) for the second straight race after Spencer broke his shoulder in the Busch Grand National Series. ... Kyle Petty (39th) ran a Halloween-themed paint scheme for a second straight race, but both have ended with crash DNFs. ... A.J. Foyt attempted his second race (Indianapolis) of the year, both DNQs.
Justin Epley is a sports writer for The News Herald. He can be reached at jepley@morganton.com.