EDITOR'S NOTE: This is the 29th entry into The News Herald's 1995 Winston Cup Throwback, a project by sports writer Justin Epley during the current slowdown in athletics due to the coronavirus pandemic.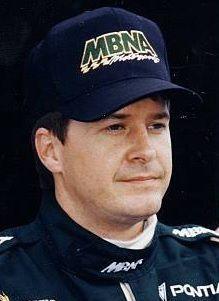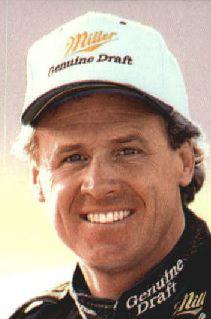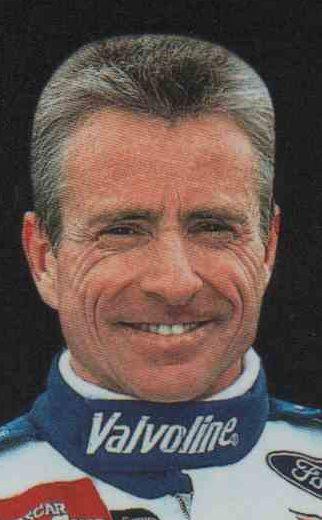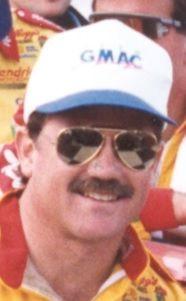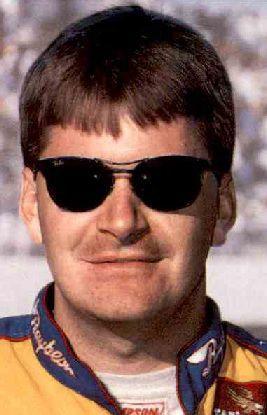 ROCKINGHAM — In the midst of a tricky sophomore season, Ward Burton got his treat.
A happy Halloween came a few days early for Burton, who grabbed his first career NASCAR Winston Cup Series win at North Carolina Motor Speedway. A confusing finish didn't diminish his victorious effort in the 1995 AC Delco 400.
The Bill Davis Racing Pontiac is Burton's second ride of the season after he started the year in A.G. Dillard's Chevrolet. And Burton is the No. 22 Grand Prix' fourth different driver of the season. Just two races ago at North Wilkesboro, Burton failed to qualify.
"This car has been running great, and it's been running great all year since I got in it," Burton told TNN. "I'm just tickled to be a part of the team. I'd like to thank all the guys with (Pontiac) and MBNA for putting me in this car."
Burton started on the outside pole, grabbed the lead nine laps in, then hung out in the top 10 for the majority of the day. He re-emerged as a front-runner later on, taking the lead on lap 295. He came out behind Rusty Wallace on the final green-flag pit stop, but quickly passed him to lead the final 60 laps.
Burton preserved his lead even as the race plunged into confusion in the late stages. Under that same green-flag pit cycle, Dale Earnhardt incorrectly was called back into the pits for missing lug nut that wasn't. Earnhardt's Richard Childress Racing team protested right away, but NASCAR waited the better part of 50 laps before making the unusual decision to call a caution to give Earnhardt his lap back. After fury unleashed from many of the lead lap teams on pit road, every car was allowed to pit and hold its position.
Ultimately the restart came with nine laps to go with every car, both lead lap and lapped, in single file in the same order they were before the yellow flag, save Earnhardt.
"It ended up alright," winning team owner Bill Davis said. "I don't know if everybody else agrees, but I do. I'm real proud of Ward Burton, all these guys and (crew chief) Chris Hussey."
"Ward stepped up in the seat, did what he had to do and made us all look good," Hussey said.
Burton (87 laps led) was followed in the top five by Wallace, Mark Martin, Terry Labonte and brother Jeff Burton, who scored his first top five finish of the season.
Earnhardt's take on the resolution after coming home seventh: "It was better than nothing."
It was important for Earnhardt, second in the Winston Cup points battle, to get some positions back, particularly on a day when points leader Jeff Gordon (20th, 57 led) struggled, being caught twice by ill-timed green-flag stops and suffering a spin after contact from Greg Sacks while trying to pit under green another time, leading to a finish two laps down that brought Earnhardt to 162 points back, still just more than a race's difference. Martin leapt Sterling Marlin (sixth) to third in points, but both are more than 320 markers behind.
HEARTBREAKER
Rick Mast saw yet another great Rockingham run come up short, leaving him still seeking his first Winston Cup win. After finishing third and second at The Rock in 1994 and running near the front early in this season's spring race, Mast started 16th and moved into the lead on lap 83. He led 139 laps, the most on the day, in total and was in the lead on lap 255 when the engine let go, ending his day in 34th.
"It was a good car," Mast said. "I don't know what happened. I think it blew up."
WET AND WILD
A caution on lap 212 lasted 20 laps for clean-up after Shane Hall, making his Winston Cup debut, spun off turn 4, hit the outside wall and came back down in front of Michael Waltrip. Waltrip T-boned Hall, then spun around and nailed the water barrels protecting the end of the pit wall, sending a cascade of water up in the air. It was Waltrip's second wreck of the day after he was caught up in a lap 87 pileup with Ken Schrader, Dale Jarrett, Bobby Hamilton and Mike Wallace.
"I hit those barrels and got all wet," Waltrip said.
THE BIG PICTURE
The win was Ward Burton's lone of 1995 and the second for Pontiac. ... Ricky Craven (eighth) finished top 10 for the first time in eight races. Joe Nemechek (ninth) and Bill Elliott (10th) also snapped top 10 droughts. ... Darrell Waltrip (12th) crashed on the final corner after contact with Gordon. ... Steve Grissom (14th) earned his best finish since May. ... Hut Stricklin (28th, eight led) earned his first career pole but crashed on lap on lap 24.
Justin Epley is a sports writer for The News Herald. He can be reached at jepley@morganton.com.