The Burke County Post 21 American Legion baseball team last summer won its first playoff series since 2010.
Anything less this season, said Post 21 head coach Brent Rowe, will be a disappointment.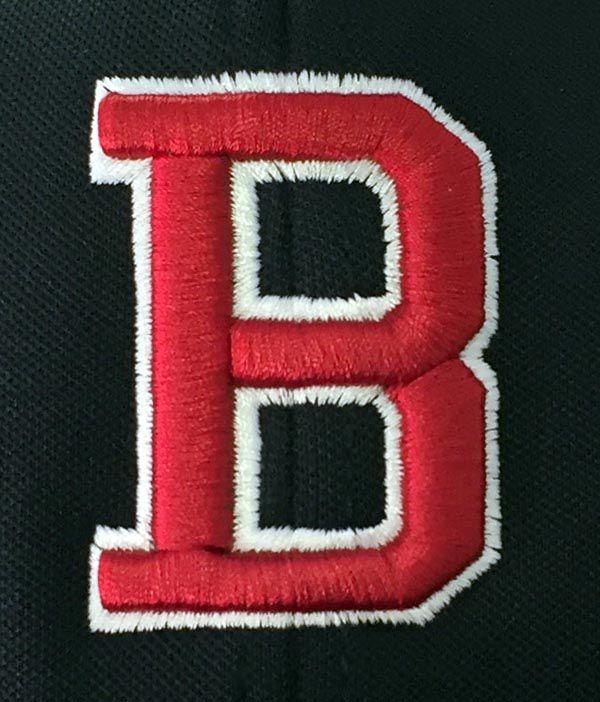 "There's no question," Rowe said. "We want to win, all the players, the coaches. Since Coach (Ron) Swink and I came back (prior to the 2017 season), we've been building for this year. The guys have put the time in, and hopefully it will be rewarded this year.
"Each high school we draw from contributed at least a player to this roster. That's what it takes. … Some of the college kids have been texting me all spring, ready to get back at it."
Post 21's lofty expectations stem largely from its experience and pitching depth.
Rowe said as many as 11 or 12 players on this year's team can pitch. They include the top three in last year's rotation — Juan Campos, Hunter Lewis and Nate Watkins — as well as fellow returners Brycen Seymore, Ayden Lail, Josh Maddux and newcomers Hunter Smith, Dylan Shelton, Michael Logan, Garren Bryant, John Franklin and Billy Cessna.
Campos, Lewis and Watkins each earned a playoff win last season in the Area IV first-round sweep of Maiden Post 240, while Seymore and Maddux earned a save apiece. Campos, Lewis and Watkins then kept Post 21 in each game of a competitive quarterfinal series loss to Cherryville Post 100, combining for a 2.57 ERA.
"Those three pretty much had the ball all last season," Rowe said. "All three now have big-game experience, and we expect good things from all three.
"Saying that though, at times we had to try and hang on to see if they could get out of trouble late in starts. We have depth now finally, which is what you need, and can make the move (to the bullpen) before trouble hits rather than waiting to see if they can get out of it."
Rowe said Seymore could start some games this year. Campos has rested his arm the last three weeks after dealing with shoulder tendinitis.
"It's more important to have him healthy in June than it is he pitch right this second," Rowe said.
Rowe called Smith, a former Freedom standout, a pleasant surprise.
"We didn't know he was coming out until he talked to me at the McDowell-Freedom game," Rowe said. "He's been very coachable. He's got a good arm, and it'll be nice to have him."
Rowe also said Bryant is young but has "starter stuff" and could get the ball to open games at some point.
In the everyday lineup, five starters return. They include Lail at first base, Poplin at second base, Seymore at shortstop, Watkins in left field and Maddux in right field. Catcher Kell Smith returns, but after surgery in the past year, will only be used as a designated hitter initially. Once he's cleared to throw again, the left-handed hitter could also spot-start at first base.
Other projected starters include Logan in center, Tristan Robinson at catcher and Shelton at third.
Players that will provide depth include returner Mason Mozeley, who can catch and play infield, and Gage Gentry, an outfielder, as well as Wesley Smith and Gavin Denton.
"We've had competition at certain positions, which is awesome," Rowe said. "Every coach wants returners, but you also wants options if someone's slumping. Give them a day off to clear their head.
"It's nice to have a mix of older guys with some fresh faces who haven't been around legion. Everyone is excited to see how it all shakes out. I've been telling them, for a lot of you, this could be one of the best teams you play on. Let's enjoy it."
Rowe brings back Swink and pitching coach Tony Grady, while former Post 21 player Tyler Hopkins is also on board as a first-year assistant coach.
Post 21 opens the season on the road versus Maiden on Friday at 7 p.m. in a non-division contest to be played at Bandys High. After six consecutive road games to open the year, Post 21 first hits Shuey Field on May 27 to face Asheville Post 70.
Post 21 is raffling off a Glock Model 19x 4th Generation semi-automatic handgun as part of its baseball sustaining fund drive. Tickets are $5 each or $20 for five, and the winner has the option to keep the gun or cash value ($500). The drawing will be held in the fifth inning of the final regular-season home game of the year (June 28).