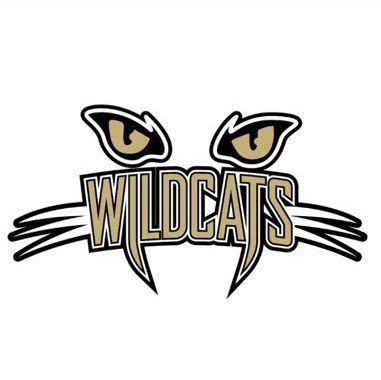 Last year's record: 21-6, 10-2 NWFAC; lost first round 2A state playoffs
Returning starters: Daylin Pritchard
Other key players: Marshall Byrd, Nick Chrisco, Braxton Cox, Zach Poteet, Lucas Rector, Denver Treadway, Isaac Walker
From the coach: "It's going to be really difficult to replace five starters. Those are some big shoes to fill. Any time you've got a team that did as good as we did the last two years and had all those guys who started most of the games and were a big part of that success, now we've got a lot of guys who have had to step up and try to fill those shoes. It's kind of a challenge." — Yates Jensen
Outlook: The Wildcats lost more than any varsity squad in the county, graduating all five opening-night starters. The lone returning starter is sophomore Pritchard, who was inserted into the lineup as a freshman due to injuries. Draughn will be counting on guys like Chrisco, Cox, Poteet and Treadway to come off the football field and onto the court with a veteran presence.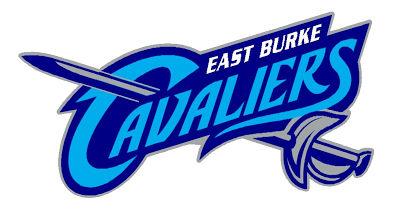 Last year's record: 6-19, 4-8 NWFAC
Returning starters: Luke Coble, Cam Propst, Logan Shuford, Trey Ward
Other key players: Brett Childers, Micah Chrisco, Carter Crump, Van Kansleiter, Perry Kiser, Aasin Lor, Christian Primm, Seth Pruitt, Christian Smith, Landon Yarbrough
From the coach: "It feels like we have more experience this year with probably 65 or 70 percent of our team coming back. Everybody played a little bit last year. Some played more. We're returning Luke as our point guard and Logan as one of our guards, and Trey and Cam at post. I feel like we should have more experience. That's helping early on putting stuff in." — Jerome Ramsey
Outlook: The Cavaliers made marked progress last year, including a quartet of victories in the Northwestern Foothills 2A Conference. With so many key players back, Ramsey's team will look to take the next step. For East Burke, that next step could be competing toward the top half of a conference that seems to be fairly wide open this winter. The rebuilding process is looking good in Icard, and Cavs fans could see more wins.
Last year's record: 28-3, 14-0 NWC; lost 3A West Regional semifinals
Returning starters: Jayden Birchfield, James Freeman
Other key players: Bradley Davis, Qualique Garner, Keyvon Hemphill, Nick Johnson, Braeden Lackey, Kason Ledford, Jayden Moore, Ben Tolbert, Quentin Rice
From the coach: "Anytime you are left with the task to replace someone who was as successful and as well-respected as coach (Casey) Rogers, there are going to be some bumps in the road and some adjustments by everyone involved, but the players have been tremendous during the process. They continue to show up each day with a winning attitude." — Clint Zimmerman
Outlook: The exodus of standout seniors Fletcher Abee, Jakari Dula and Michael Logan, plus longtime coach Casey Rogers, has the Patriots looking a little different this year. Point guard James Freeman, who scored 40 in a season-ending playoff loss to Cox Mill, will take on much of the load, as will fellow senior and post player Jayden Birchfield, who will have to transition from football to the hardwood right away to help ease the injury absences of Jayden Moore and Aidan Pearson.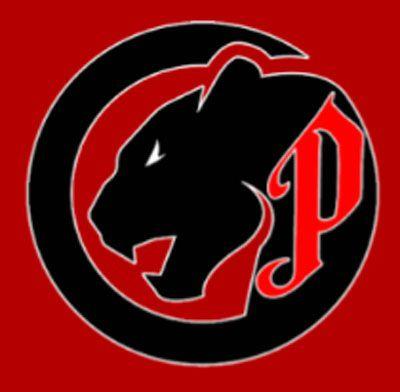 Last year's record: 15-13, 6-6 NWFAC; lost second round 2A state playoffs
Returning starters: Bryson Holsclaw, Chris Lytle, Finn Rigsbee, Jackson Vance
Other key players: Nash Benson, DeShawn Cantrell-Vazquez, Caleb Castle, Anthony Feaster-Hicks, Connor Rudisill, Peyton Sexton, Matthew Thomas
From the coach: "I think there's a lot of reason to be optimistic. I think we'll be a deeper team this year than we've been. I think the potential is there to have 12 guys who can all contribute in some way, which is a good thing. We've got four guys with good varsity experience. Losing Caleb Taylor certainly hurt, but we've got some guys who can step up and take his place." — Dennis Brittain
Outlook: With four returning starters to lean on, the Panthers are eyeing the top of the NWFAC and a challenge for presumptive favorite Hibriten and reigning champion Draughn. Rigsbee and Vance will provide plenty of scoring for Patton, Holsclaw was dominant manning the post in the second half of the season last year and Lytle will hope to rebound nicely from an injury-riddled season at the point guard spot.