Foothills Athletic Conference play in boys and girls basketball and wrestling starts Thursday as Liberty faces Heritage, Walter Johnson plays East McDowell and East Burke takes on West McDowell in all three sports. Table Rock opens action in all three sports on Nov. 25 vs. Heritage.
Here's a look at the county rosters: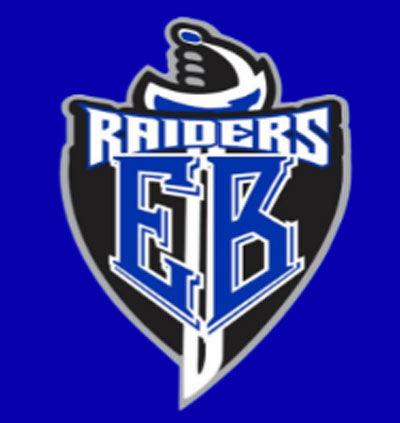 The Raiders lineup will consist of Owen Hartmann, Jonas Weidner, Calvin Vue, Nick Newton, Silas Coleman, Barger Shook, Jay Dixon, Darren Hammons, Zack Crawford, Gavon Franklin, Jacob Dellinger, Asher Gebhard, Levi Coble, Mason Robison, KJ Byrd, Jesus Becerra, Chad Hart, Gabe Wittenberg and Quentin Craig. East Burke is coached by Kelly Shook.
This year's Lady Raiders include Anna Coble, Macy McNeil, Linda Crawford, Kara Brinkley, Carissa Towery, Hermione Garro, Journi McDowell, Cadence Robinson, Kassie Turner, Addy Fortenberry, Braelyn Stilwell, Ally Moore, Maritza Cisneros, Kamiah Lawing, Katherine Greene, Maple Mackey, Sydnie Demiter, Morgan Starnes, Keyra Leach and Emily Burkeen. The Lady Raiders are coached by Nancy Kelly, Stevie Moore and Jennifer Davis.
The Raiders roster includes Malachi Bines, Brady Bostain, AJ Callahan, Blaine Carswell, Bryson Church, Caleb Church, Trentyn Cole, Landon Craig, Brandon Garcia, Angelo Grippi, Josh Hess, Patrick Hernandez, Jacon Hodges, Eastyn Huffman, Sam Huffman, Jeffrey Hyler, Scott Little, Jesus Martinez, Trentyn Merrin, Kane Miller, Connor Mobley, Chris Moore, Deegan Moore, Hayden Parker, Taylor Paige, Jaden Peacock, Grayson Phillips, Lincoln Pierce, Danny Powell, Enrique Rebolledo, James Shinn, Jacob Settlemyer, Emmalee Speigle, Curtis Taylor, Zane Taylor, Gavin Van Abel, Zach Ward, Kua Yang and Ryan Buff. The Raiders are coached by Mitchell McGuire.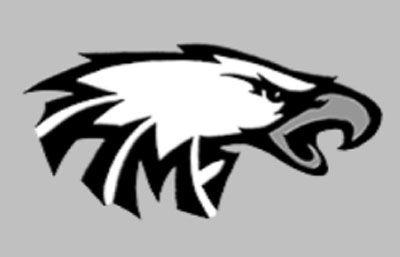 The Eagles roster is made up of Hampton Blackwell, Nikolai Martin, Malachi Silver, Kaeden Miller, Connor Houston, Jonathan March, Jack Charlet, Jeremiah Paradue, Blair Cooper, Kayden Lytle, Jacob Mull, Tate Jensen, Emory Clark, D'andre Moore, Gavin Johnson, Blaine Blackwell and Brayden Willis. The Eagles are coached by Cody New.
The Lady Eagles include Taylor Holder, Jenna Abernathy, Ambria Blalock, Kaydee Lanning, Addison Aldridge, Zoe Rector, Rylee Woody, Ivie Carroll, Abbey Humphries, Cali Absher, Jacey Davis, Haley Bright, Landrey Pritchard, Aubrey Childers and Kenley Berry. The Lady Eagles are coached by Katherine Whitsett.
The Eagles squad consists of Levi Williams, Colton Lukomski, Logan McGee, Mason Beck, Milymar Delgado Garriga, Vicente Michel, Justin Hollingsworth, Florentino Arellano, Isaiah Eller, Landon Clark, Skylar Hudson, Zander Stephens, Chase Davis, Avie Helton, David Yang, Guian Collado, Chase Wheeler, Keaton Mulcahy and Conner Wellman.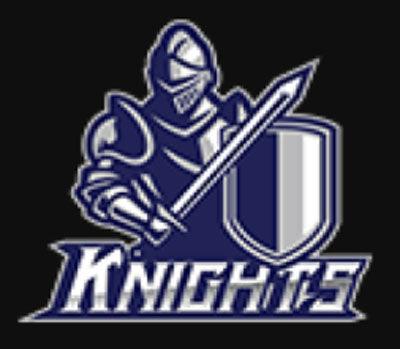 The Knights include Jake Perry, Bryson Handley, Braxton Reinhardt, Desmond Sexton, Ethan Miller, Haidyn Hartman, Noah Goodman, Dillion Duckworth, Cohen Whisnant, Jonah Griggs, Brandon Uribe, Louie Skelly, Daivyon Feaster-Hicks, Laine Barrier and Nathan Waters. Liberty is coached by David Waters.
Liberty's roster includes Noah Coffey, Luke Parker, Jamal Calloway, Henry Call, Andrew Mosley, Kayden Roscoe, Burke Willson, Caleb Rios, Jackson Porch, Brandon Mitchell, Aaron Duncan, Mason Middlecamp, Dalton Ollis, Danny Thomas, Shane Marshall, Julio Villanueva, Chase Bingham, Caleb Clark, Kayden Powel, Steven Utley, Jesus Blas, Conner Breg, Kanton Trull, Charlie Bennet, Brandon Monroy, Parker Winters, Cole Ledford and Briceson Felts. The Knights are coached by Shane Parker.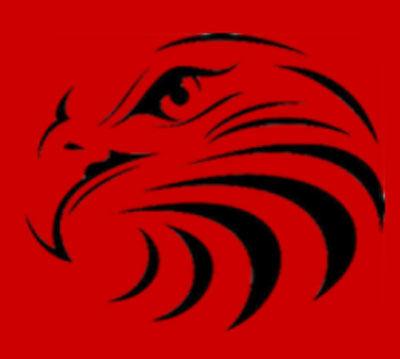 The Falcons include Jaylen Barnett, Jaiden Belin, Dakota Bollinger, Azerian Burgess, Jaylen Burgess, Devyn Chapman, Justice Cunningham, KeAndre Davis, Jackson Denton, Gabe Ferguson, Jay'brion Jacobs, Hank Johnson, Kobe Johnson, Grant Martin, Kaleb Pearson, Eli Tillery, Jordan Watkins, Amare Williams and Daiquiri Kanipe. TR is coached by Chip Lewis.
The Lady Falcons include Alayhia Bates, Englangi Billings, Cynica Caldwell, Peyton Caldwell, Kelbony Clark, Ava Cooke, Haven Gladden, Navaeh Harper, Alana Johnson, Leah Kirskey, Statlee McGee, Dalaeya Peeler, Tristan Silva Juarez, Sophia Turner and Ava Whitaker. The Lady Falcons are coached by Chris Toney.
Table Rock's squad includes Greyson Anderson, Trey Beam, Deacon Behlke, Sammie Branch, Ben Brockland, Alejandro Campos, Blaze Cobb, Hunter Cobb, Bradlee Edwards, Tristian Esquival, Benjamin Garrity, William Grigg, Kayden Guffey, Wesley Guy, Hank Hall, Kaylee Hardin, Jace Lail, Canyon Lance, Harley Moody, Jacob Moretz, Mason Nogales, Grayson Ragle, Alyssa Shelton, TJ Shipp, Aiden Skorupa, Hunter Smith, Gavin Sweeney, Iyan Tate, Trevor Throneburg, Cameron Uren, Xander Vue, Trenton Walker, Gabe Williams, Kyle Yingling, Lindsey Nate, Tyler Keller and Faith Griffin. The Falcons are coached by Trever Miller.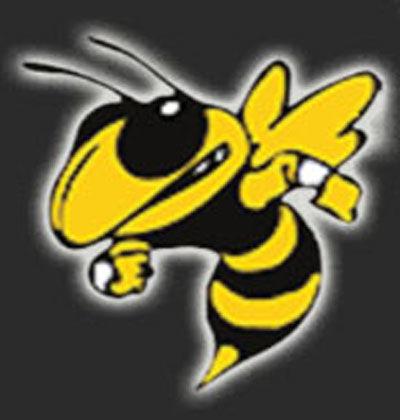 The Yellow Jackets include Zion Thomas, Kaymen Surratt, Kaidence Johnson, Amore Connelly, Tiras Walker, Kristofer Creekmore, Ian Clark, Kaden Davis, Camden Gentry, Braxton King, Michael Pendergrass, Darron King and Elijah Davidson. The Yellow Jackets are coached by Brandon Thomas and Crestian Johnson.
The Lady Yellow Jackets include Keilani Brown, Savannah Lingerfelt, Neasa Long Mitta, Avery Phillips, Olivia Carter, Natalie Tankersley, Melina Bernabe, Candace Gilkerson, Kaitlyn Hagmann, Maida Ramirez, Mackenzie Coveney and Gracie Harrison. WJ is coached by Julie Norman and Deborah O'Neil.
NOTE: The Liberty girls basketball and Walter Johnson wrestling rosters were unavailable.