BOONE — Draughn High graduate Gabby Buruato will be playing one more year for the Appalachian State softball team according to a recent Facebook post by the Draughn Fastpitch page.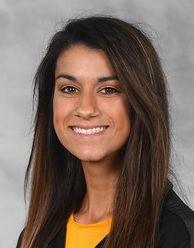 Thursday's post read: "Congrats to former Cat Gabby Buruato. And with the decision by NCAA concerning spring athletes, Gabby will go back and play another year. #GREAT #formercatalwaysacat."
The NCAA in March gave seniors in spring sports an extra year of eligibility after play was canceled for the season due to the coronavirus pandemic. Buruato told The News Herald in April she would probably be staying with the Mountaineers in 2021.
"I went home and talked to my parents about it," she said. "It helps me not only softball-wise, but school-wise because I can add another minor and get ready for grad school."
The senior outfielder started all 22 games in the shortened spring season, leading the Mountaineers with a .339 batting average and two triples. She is a former DHS female athlete of the year and prep softball conference player of the year.
App State said earlier this month it expected "50-to-60 percent of last year's seniors to return," a projected total of 17-19 athletes which would cost the school approximately $250,000, according to a Winston-Salem Journal story. But the school already has plans to offset that loss, and athletics director Doug Gillin made it clear that any senior who wanted to come back would have the option to do so.