Appalachian State hits the field for the first time in 2019 on Monday, launching the opening year of Coach Eliah Drinkwitz into full effect.
The Mountaineers finished 11-2 last season, capping that off with a fourth consecutive bowl win and a third straight Sun Belt Conference championship. The Mountaineers did that first bit with an interim coach in Mark Ivey after Scott Satterfield was hired as the head coach at Louisville.
In their place is Drinkwitz, a 35-year-old in his first head gig after successful stints as the offensive coordinator at both N.C. State (2016 to 2018) and Boise State (2015).
The first week of practices is closed. And frankly, there's not much to see anyway — the first three practices are without pads. But soon enough, the questions regarding the new direction of the program will start being answered on the field.
With that in mind, here are some thoughts regarding App State's position groups, and even the coaches too: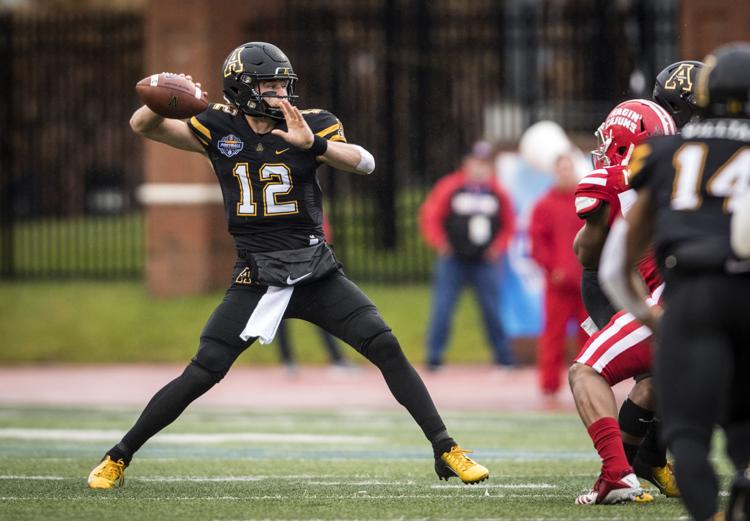 Quarterback
Zac Thomas, a junior, excelled as the focal point of the Mountaineers offensive attack in his first year as starting quarterback. He threw for 2,039 yards and 21 touchdowns, running for 504 yards and 10 scores.
Now, how does Drinkwitz cater his offense to his new quarterback? At N.C. State and Boise State, Drinkwitz worked with Ryan Finley, who is a pocket passer in the most traditional sense of the word. He ran for 392 yards in his career while becoming a likely pick in the upcoming NFL Draft through the air. 
Furthermore, who takes command of the backup role? Last season, Peyton Derrick and Jacob Huesman got their chances with mixed results — Derrick was thrown into an awful situation in a 34-14 loss at Georgia Southern, while Huesman guided App State to a 23-7 win against Coastal Carolina the next week. Derrick announced Monday afternoon that he was transferring. So expect Huesman and former UCLA transfer Jackson Gibbs to battle for that spot.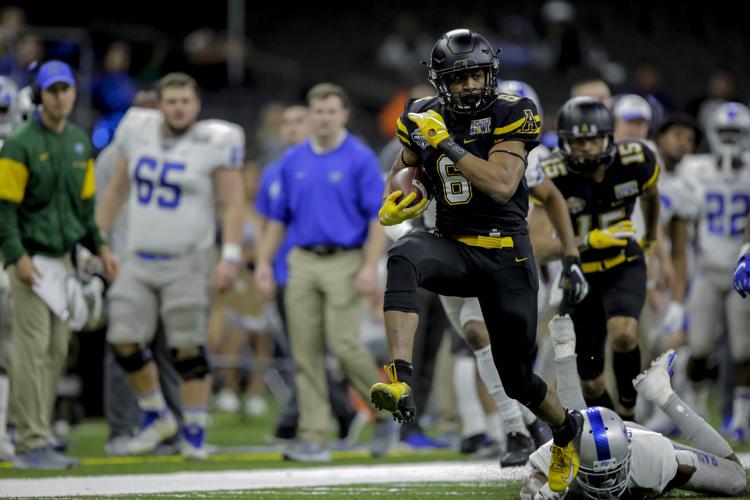 Running backs
Garrett Riley might have the most exciting yet difficult position to oversee this season. The Mountaineers new running backs coach has a stable that could destruct opposing defenses if used correctly.
First there's Darrynton Evans, who ran for 1,187 yards while becoming an all-Sun Belt first teamer and the conference title game MVP. Toss in Marcus Williams, a then-sophomore who ran for more than 500 yards while only losing 8 (in 122 carries), and Daetrich Harrington, who tore his ACL last February but managed to appear in a couple games by season's end, and the three are a strong group.
The mystery piece is Camerun Peoples, a redshirt freshman running back. He was dubbed by Satterfield and the previous coaching staff as rare talent. Peoples had two touchdowns last season, including a 63-yard score in the New Orleans Bowl.
Drinkwitz takes pride in having a 1,000-yard rusher in all three of his N.C. State seasons. He'll have many talented ball carriers to feed at App State.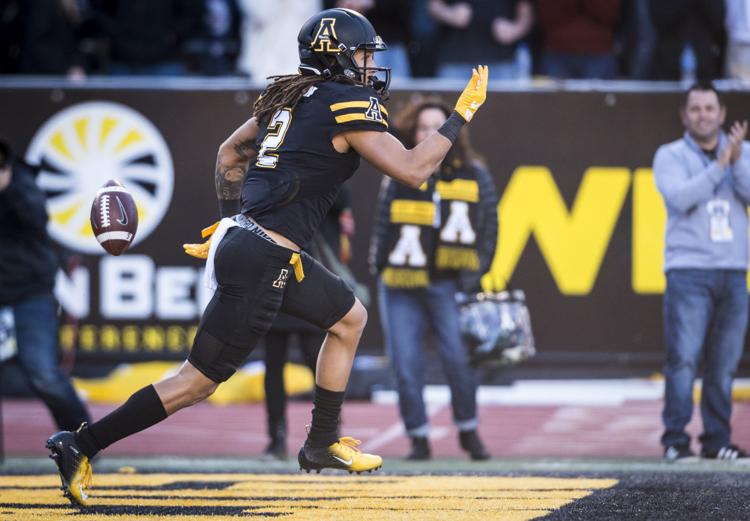 Wide receivers
Corey Sutton became the no-doubt, No. 1 wide receiver for the Mountaineers last season. Sutton stretched the field, averaging 17.6 yards per catch, in a stellar debut that featured 44 receptions, 773 yards and 10 touchdowns.
But it's no secret that Appalachian football has always leaned on the run. That could change a bit under Drinkwitz. While Sutton led App State in receptions in 2018, his total would've been fourth at N.C. State.
The Wolfpack's Jakobi Meyers and Kelvin Harmon had 92 and 81 receptions, respectively, while both eclipsing the 1,000-yard-receiving mark. Emeka Emezie also chipped in 53 catches.
So other than Sutton, who becomes the biggest benefactor of Drinkwitz? Thomas Hennigan and Jalen Virgil had quieter sophomore seasons, and Malik Williams earned more responsibility in the slot while sharing time with the now-graduated Dominique Heath. All could see their stat totals soar.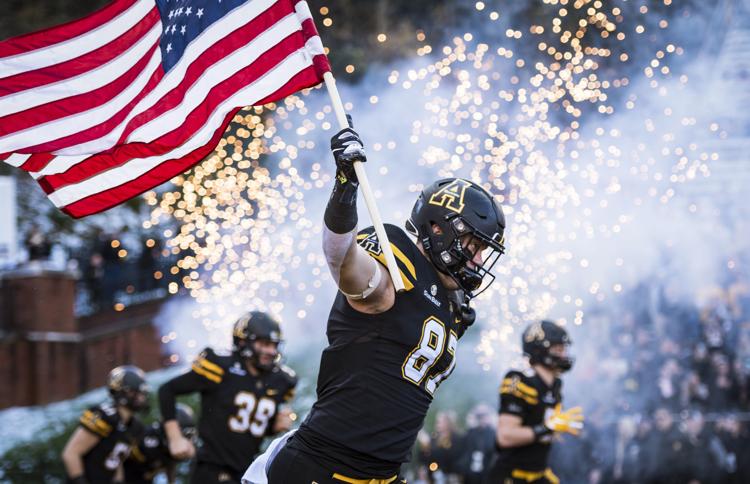 Tight end
App State tight ends Collin Reed and Henry Pearson combined for five touchdown catches last season.
Both became problematic for opponents last season, particularly Pearson, who would catch shallow passes and turn them into first downs.
The pair's stat lines were almost identical in 2018. Will App State continue to use both often, or will Drinkwitz lean toward one over the other? If his past offenses offer indications, there will be plenty of catches to go around.
Offensive line
Drinkwitz inherits an offensive line that brings back four of its five starters. He also retained Shawn Clark as offensive line coach, promoting him to assistant head coach.
Barring any surprises, the Mountaineers have its starting unit set — Victor Johnson (left tackle), Ryan Neuzil (left guard), Noah Hannon (center), Baer Hunter (right guard) and Cole Garrison (right tackle). Garrison rotated with Hunter at right guard last season while also playing at left tackle when Johnson battled an ankle injury.
But who becomes some of the key rotation guys? New likely candidates will be Cooper Hodges and Luke Burnette. Both appeared in App State's opening depth chart last season. Burnette played in one game while Hodges sat out as both qualified for their redshirts. Nate Haskins and Matt Williams could also step up into more playing time.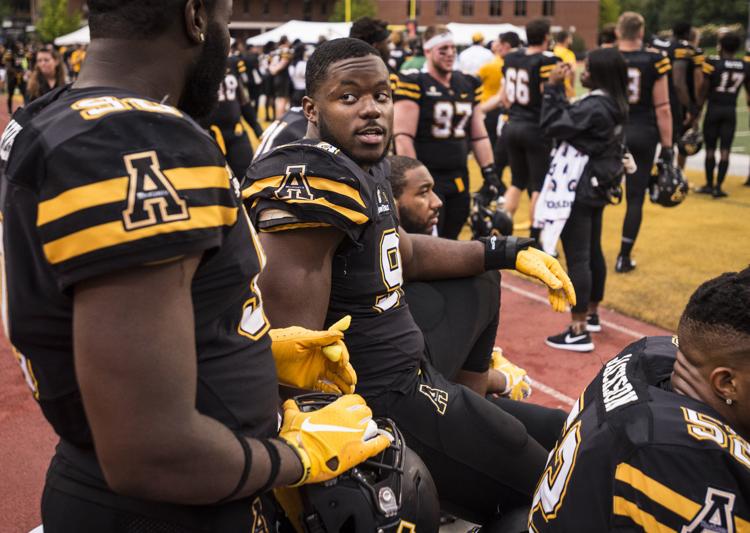 Defensive line
The App State defense will be a multi-front unit, but new defensive coordinator Ted Roof said the Mountaineers will keep the 3-4 base they've used since Nate Woody, a former DC, installed it in 2013.
Should that hold, the first task becomes finding a new nose tackle. MyQuon Stout graduated, and with him went nearly 40 games of starting experience.
E.J. Scott, a hulking 6-foot-3 senior, will probably earn the first chance after serving as Stout's primary backup in 2018. But also, keep an eye on Jordon Earle.
The redshirt freshman patrolled the front of the scout-team defense last season, and he might be the loudest football player on the App State field at any given practice. He frustrated the first-team offense last year, and he should get a shot at serious playing time now.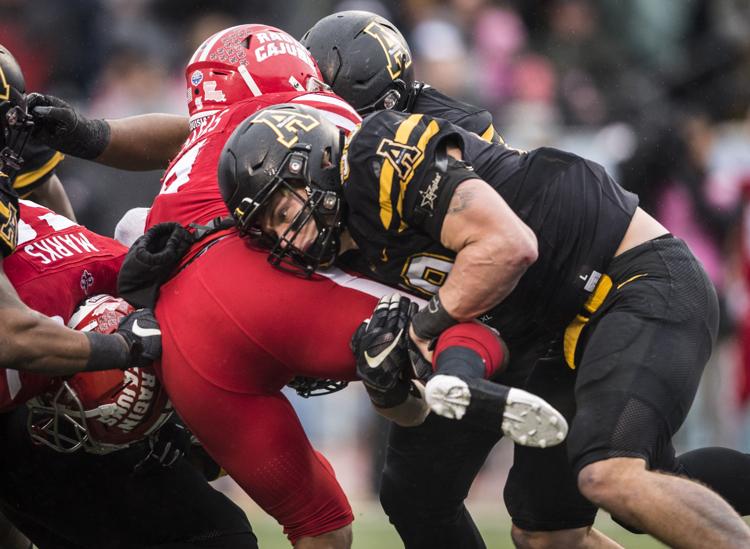 Linebackers
The biggest defensive question mark in 2018 is the unit's strength in 2019.
The Mountaineers return two players who deserved defensive player of the year consideration — inside linebacker Jordan Fehr and outside linebacker Akeem Davis Gaither — as well as the hard-hitting Noel Cook on the outside.
A young group of inside linebackers helped fill in when Fehr and Anthony Flory weren't on the field. One will take Flory's place in 2019. D'Marco Jackson, Logan Doublin, Trey Cobb and Tyler Bird all saw serious time. Bird also doubled as an important special teamer.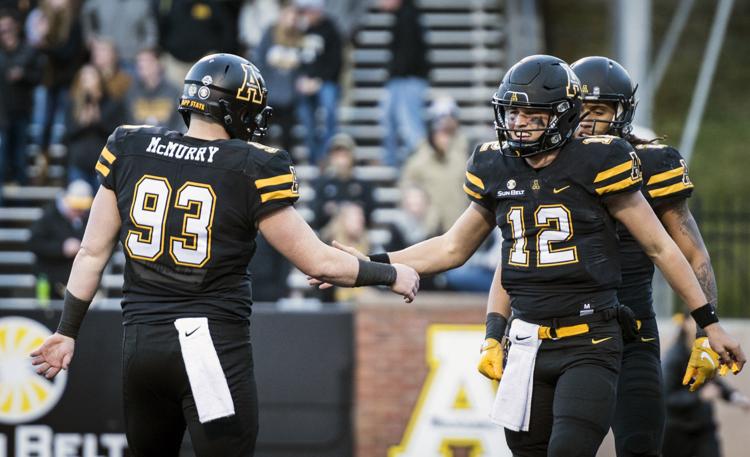 Defensive backs
The Mountaineers are set at safety but will look for new starters at cornerback.
Josh Thomas and Desmond Franklin will return out of the safety position, each player grabbing four interceptions last season. Both will be seniors in 2019.
The departures of Tae Hayes (graduation) and Clifton Duck (early entry into the NFL Draft) leave a lot of playing time to be claimed. Shemar Jean-Charles could likely grab starting spot. He was the primary nickelback for App State last season. Fellow defensive backs Steven Jones and Kaiden Smith appeared in all 13 of the Mountaineers games last season, while Shaun Jolly played in 11.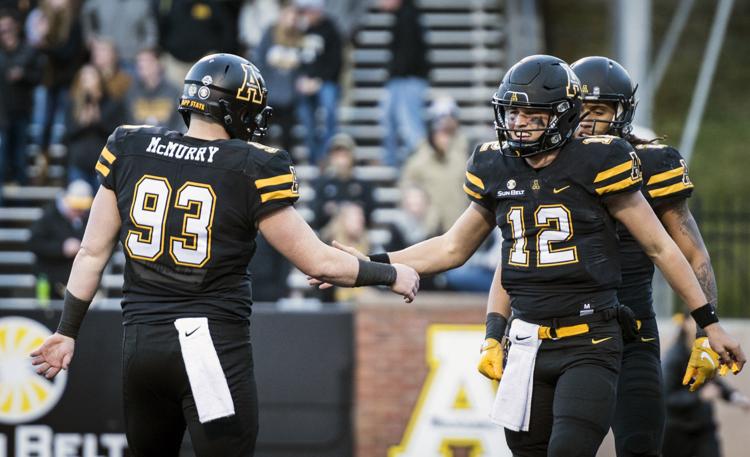 Special teams
App State is set at kicker and punter with the return of both Chandler Staton and Clayton Howell, respectively. But who is going to get the ball to them?
Elias McMurry's importance to the last four seasons can't be overstated. He provided long snapping duties to both the field goal and punt units, and he almost never made mistakes. Now, the Mountaineers have to break in someone new.
Max Durschlag and Keaton Forbes both filled in for McMurry as he sat out the New Orleans Bowl with an injury. And App State gave a scholarship to a long snapper in the 2019 signing class, Christian Johnstone.
New special teams coordinator Erik Link inherits a tough assignment to start his time at App State.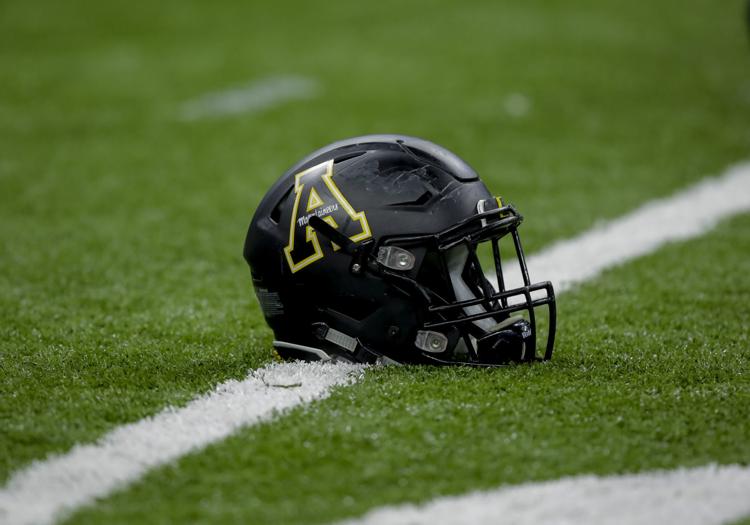 Coaches
As spring practice unfolds, the tendencies of this new staff will become more and more apparent. How much about the program should change? Things have been successful in Boone since the Mountaineers started FBS competition. Drinkwitz deserves the chance to put his stamp on his program. A delicate balancing act comes into play during these opening months.
Fortunately for the players, there will be some familiarity provided by the four coaches retained from the previous staff. Clark, Justin Watts, D.J. Smith and Greg Gasparato are the connection to some of the past success.
All but Watts are expected to coach the same position groups they worked with since joining the Mountaineers. Drinkwitz hired Pat Washington to oversee wide receivers. With the known responsibilities of Clark, Riley and Drinkwitz (who will act as offensive coordinator and quarterbacks coach), that leaves Watts to take care of the tight ends.