Martin Truex Jr. very nearly became a two-time NASCAR Cup Series champion in 2019.
He won a season-high seven times, posting 15 top-fives and 24 top 10 finishes. In most years, that would be enough to win the championship.
However, Truex was runner-up to Kyle Busch in NASCAR's winner-take-all title, handing the five-win but more consistent (17 top-fives, 27 top 10s) Kyle Busch the race and championship trophies.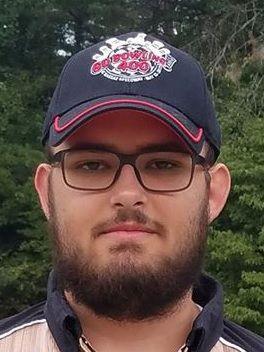 But Truex isn't the only driver with an empty spot on his trophy shelf.
Numerous other drivers have put together championship-type seasons, only to lose out to a competitor who was a little better or a little steadier throughout the season during the sport's modern era of 1972-present:
Allison began the modern era with one of the greatest seasons of all-time. He went toe-to-toe with champion Richard Petty (eight wins), earning 10 trips to victory lane — most notably sweeps of Atlanta and Bristol, along with Darlington's Southern 500 — and 12 more second-place finishes. Allison and Petty had the same amount of top-fives (25) and Allison's 27 top 10s were just one fewer than the champion in a 31-race slate. He also qualified on the pole 12 times.
Elliott's 11 victories in '85 are the most anyone has had in the modern era without winning the championship. He was the superspeedway king — winning the Daytona 500, Winston 500 at Talladega, and sweeping Atlanta, Darlington, Michigan and Pocono — but short tracks were his undoing. Bristol, Martinsville, North Wilkesboro and Richmond accounted for six of Elliott's 10 finishes outside the top 10. That let Darrell Waltrip take the Winston Cup with just three wins.
Kyle Busch/Kevin Harvick, 2018
Harvick (23 top-fives, 29 top 10s) and Busch (22 and 28) put together two of the most consistent seasons in NASCAR history in 2018, as Harvick's figures are tops among drivers to not win the title and Busch's are second-best. They won eight times apiece, as well. But like Truex a year later, they finished third (Harvick) and fourth (Busch) in the title race to earn those same spots in the final points standings. That gave Joey Logano a title with just three wins and 13 top-fives.
Gordon accumulated 10 wins, 21 top-fives, 24 top 10s and five poles in 1996. That's a championship season, right? Teammate Terry Labonte made sure it wasn't, piling up an equal amount of top-fives and top-10s with only two wins, but bettering Gordon's average finish, 8.2 to 9.5. That slight edge in consistency, along with a streak of six straight top-fives to end the year (including win No. 2 at Charlotte) let The Iceman take the points lead from Gordon and hold it.
The Silver Fox is the only driver to make this list with a part-time season. He won 10 of the 22 races he entered that year while each of the eight drivers who finished above him ran all 30 races while winning fewer of them. Pearson won nearly every big race that season — the Daytona 500, the World 600, the Southern 500 (part of a Darlington sweep) and a Michigan sweep. Pearson and the Wood Brothers surely would have won a title that year if they'd run a full schedule.
One of Edwards' best shots at the Cup title that eluded him came in 2009, two years before he lost it on a tiebreaker. In '08, he earned a career-high nine wins with 27 top 10s (tied with Allison in '72 for the second-most ever for a non-champion) and 19 top-fives. Three of Edwards' wins came during The Chase, including the season finale, but they weren't quite enough to make up for back-to-back finishes of 29th earlier in the final stretch or to hold off Jimmie Johnson.
Martin finished inside the top five 22 times and in the top 10 on 26 occasions in 1998, also winning seven races. It was the best effort of his Hall of Fame career as he took Ford's new Taurus to victory lane for the first time in the series' inaugural trip to Las Vegas. He finished seventh or better in 14 straight races starting with a win at California. But unfortunately for Mark, the title went to Gordon — who somehow still had even better numbers across the board.
Gordon makes a second appearance on this list for an '07 campaign during which he racked up 30 top 10s — the only non-champion to ever hit that number — along with six victories, 21 finishes inside the top five and seven poles. Gordon only finished outside the top 20 three times, and claimed a Talladega sweep and a win at Darlington. But like so many other title contenders of that era, it was teammate and protégé Johnson (10 wins) who clipped him for the Nextel Cup trophy.
Frankly, Logano should have won the championship in 2015 behind six wins, 22 top-fives, 28 top 10s, six poles and a 9.2 average finish. But his famous altercation with Matt Kenseth that led to a win at Kansas ended in retaliation at Martinsville, keeping Logano out of the playoffs' championship races. That left Kyle Busch to fend off three other drivers and win the '15 title.
Yarborough's 1974 campaign included 10 victories — with sweeps of Bristol and the Riverside road course — and 22 top 10s, 21 of which came in the form of finishes inside the top five in a 30-race season. A quintet of engine failures, three of which were his worst finishes of the year, were Cale's undoing in a season in which Petty also won 10 races en route to the championship.
Rusty's Pontiac Grand Prix tore up the short tracks in '93, winning five out of the eight with a sweep of North Wilkesboro and one each at Bristol, Martinsville and Richmond as part of a 10-win season in total. Wallace also swept Rockingham and even won the season-finale at Atlanta. But when the dust cleared, it was Wallace's archrival Dale Earnhardt who was a little more consistent on the way to his sixth of seven titles, leaving Wallace, the 1989 champ, with just one.
Honorable mentions: Jimmie Johnson 2004, Dale Jarrett 1997, Ryan Newman 2003, Darrell Waltrip 1979, Rusty Wallace 1994, Jeff Gordon 1999, Denny Hamlin 2010, Bobby Allison 1982, Darrell Waltrip 1984, Tim Richmond 1986.