In one month, 40 drivers will hit the track for NASCAR's premier race.
The Great American Race. The Super Bowl of Racing. The Daytona 500.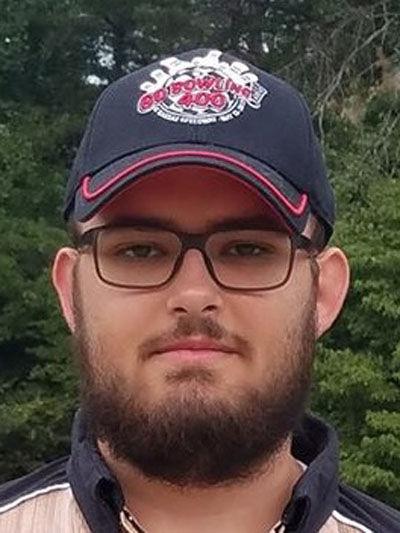 This year's Feb. 16 race date is the earliest for the 500 since 2010. That's something that's bound to please stock car racing fans who are clamoring for NASCAR to return.
This is the one every driver wants to win. It's prestigious, it essentially locks in a playoff berth, and it sets the tone for the entire season.
Much of the field is set between fulltime chartered drivers and the remainder of the 36 locked-in cars. But a flurry of announcements recently has given some insight into what the back end of the field will look like.
Let's take a quick peek at all the drivers who could be present for this year's Daytona 500:
Aric Almirola: The driver of SHR's No. 10 Ford would have won the 2018 Daytona 500, but was wrecked by Austin Dillon on the last lap. He won the 2014 July race.
Christopher Bell: Bell leaps to Cup fulltime with Leavine Family Racing after piling up 16 Xfinity wins in 74 starts. He finished third twice at DIS in that series.
Ryan Blaney: Blaney led 118 in the 2018 Daytona 500 in Penske's No. 12 Ford, but finished seventh. He was second the year before with the Wood Brothers.
Alex Bowman: Bowman won the pole for his first Daytona 500 with Hendrick Motorsports in 2018. His best 500 finish came one year later with an 11th-place.
Clint Bowyer: The veteran's best Daytona 500 finishes were back-to-back fourths from 2009-10. More famously, he crossed the line upside down in 2007.
Chris Buescher: The former Xfinity Series champion moves over to Roush Fenway Racing. He finished fifth in the 2018 Daytona 500 for JTG Daugherty Racing.
Kurt Busch: The 2004 Cup champion is back for another season in Chip Ganassi Racing's No. 1 Chevrolet. He won the 2017 Daytona 500 for Stewart-Haas Racing.
Kyle Busch: The younger Busch brother became a two-time Cup champion in 2019, but hasn't won the 500. His only Cup win at DIS was the 2008 July race.
William Byron: The polesitter of last year's Daytona 500 crashed out late to finish 21st. He rebounded in July with a second-place run in a rain-shortened race.
Ross Chastain: The Melon Man recently got some more good news after last year's Daytona 500 top 10. His 2020 entry will be prepared by Chip Ganassi Racing.
Cole Custer: After winning seven Xfinity races last year, Custer graduated to Stewart-Haas' No. 41 Cup ride. He had no top 10s in six NXS Daytona races.
James Davison: It was reported the Australian would attempt this year's Daytona 500. Nothing else is known for Davison, who was 12th in last year's Indianapolis 500.
Matt DiBenedetto: He was the driver to beat in last year's 500, leading a race-high 49 laps before a late crash. He'll have another shot this year as he joins the Wood Brothers.
Austin Dillon: Dillon won the 2018 Daytona 500 by wrecking Aric Almirola on the last lap. More impressively, he has finished top 20 in all six 500s in RCR's No. 3.
Ty Dillon: The younger Dillon brother scored his first Daytona 500 top 10 last year, finishing sixth. He followed that with his first Daytona top-five in July.
Chase Elliott: NASCAR's most popular driver has two Daytona 500 poles and another in the July race. But he's never finished better than 14th at the track in Cup.
Chad Finchum: MBM Motorsports has announced plans to field two Daytona 500 entries. Finchum is the odds-on favorite for one of them, the No. 46 Toyota.
Joey Gase: He'll drive fulltime for Rick Ware in 2020, his first full Cup season. His only 500 was in 2017, finishing 23rd for now-defunct BK Racing.
Brendan Gaughan: The veteran recently announced he would drive 2020's Daytona and Talladega races before retiring. His best 500 finish was 11th in 2017.
Justin Haley: Last July's surprise Daytona winner will try to get Kaulig Racing in the race in its Cup debut. He'll have to qualify fast or race in through the duels.
Denny Hamlin: He became a two-time Daytona 500 winner last year, leading a late Joe Gibbs Racing charge to the front. He also claimed the race's 2016 edition.
Kevin Harvick: The 2014 Cup champion with Stewart-Haas Racing won the 2007 Daytona 500 with Richard Childress Racing. He also won the 2010 July race with RCR.
Timmy Hill: MBM Motorsports will attempt its second 500, and Hill will try for his first. It'll be a Ford with a Roush-Yates Engine, possibly making enough speed to get in.
Quin Houff: Announced as the fulltime driver of StarCom Racing's No. 00 Chevrolet, Houff will run his first Daytona 500. He was 37th in July with Premium Motorsports.
Jimmie Johnson: The seven-time Cup champion is a two-time Daytona 500 winner in 2006 and 2013. He finished top 10 in both Daytona Cup races in 2019.
Erik Jones: Jones scored his best Daytona 500 finish of third last year, capping a 1-2-3 result for Joe Gibbs Racing. He won the 2018 July race for the team.
Brad Keselowski: The 2012 Cup champion has done pretty much everything at Daytona except win the 500. He's won the July race (2016) and The Busch Clash (2018).
Corey LaJoie: LaJoie's biggest 500 highlight so far is having his face on the car last year with an Old Spice sponsorship. More notably, he was sixth in July.
Kyle Larson: Larson's Cup DIS success is limited to a pair of seventh-place runs in the 2016 and 2019 Daytona 500s. He also has five DNFs there.
Joey Logano: The 2018 Cup champion also is the 2015 Daytona 500 winner. He's followed that up by finishing sixth or better in all four 500s since.
Michael McDowell: McDowell returns to Front Row's No. 34 to reprise his role as a top-five finisher in last year's 500. His other DIS top-five was a fourth in July 2017.
John Hunter Nemechek: Front Row Joe's son turned his 2019 cameo relieving Matt Tifft into a fulltime ride at Front Row's. He was eighth in last year's Xfinity opener.
Ryan Newman: The 2008 Daytona 500 winner, driving for Penske at the time, will make his second start in the race for Roush Fenway Racing. He was 14th last year.
Brennan Poole: The new fulltime driver of Premium Motorsports' No. 15 will make his Cup debut in the 500. He won an Xfinity Series pole at Daytona in July 2017.
Ryan Preece: For 2020, Preece will move from JTG Daugherty Racing's No. 47 car to the No. 37. He ran eighth in his Daytona 500 debut last February.
David Ragan: After retiring from fulltime racing after 2019, Ragan is back for the 500 with Rick Ware. It'll be a collaboration with his old team, Front Row.
Tyler Reddick: The back-to-back Xfinity Series champion has been promoted to the Cup Series with RCR. He finished 27th in his 500 debut with Childress last year.
Garrett Smithley: Rick Ware plans to bring four cars to Daytona. One of them might go to James Davison, but it also could be Smithley, who's in the mix to drive for RWR again.
Reed Sorenson: There is no word on Sorenson's 2020 plans, but he's a decent bet for Premium Motorsports' No. 27 ride. He was fifth in the 2008 Daytona 500.
Ricky Stenhouse Jr.: RSJ is in a new place, driving for a team other than Roush for the first time. He won at DIS in July 2017 and has led the last five Cup races there.
Daniel Suarez: He's reportedly in the mix to drive for the Gaunt Brothers in 2020 after being fired twice in two years. His best 500 is just 29th in his 2017 debut.
Martin Truex Jr.: The 2017 Cup champion lost a photo finish in the 2016 Daytona 500 to now-teammate Denny Hamlin. He qualified on the 500 pole in 2009.
Bubba Wallace: It was a special moment for Wallace and the Petty team when they ran second in the 2018 Daytona 500. Last year's 38th wasn't as fun.
J.J. Yeley: Yeley was announced as fulltime for Rick Ware in 2020 with no other details. He finished 10th in the 2013 Daytona 500 for Tommy Baldwin.
Justin Epley is a sports writer for The News Herald. He can be reached at jepley@morganton.com or 828-432-8943.