There was bad news, there was stress and there was uncertainty. But then, for a little while, there was some virtual racing.
A worrisome weekend was broken up for a couple hours on Sunday afternoon when 35 NASCAR Cup, Xfinity and Gander Truck series drivers took not to the track, but to their computers to race 100 laps at the simulator version of Homestead-Miami Speedway. And to beat it all, the race was broadcast live on FOX Sports 1.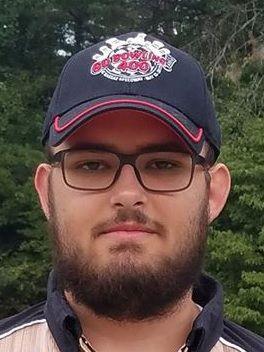 The regular FOX team commentated and "in-race analyst" Clint Bowyer raced from their Charlotte studio. Other drivers did interviews via webcam or live-tweeted during the race.
It was fun, it was intriguing, it wasn't too serious and it made us smile or laugh.
It was exactly what we needed to get our minds off the pandemic known as COVID-19.
And guess what? It's coming back this weekend.
Texas Motor Speedway announced Monday that iRacing's eNASCAR Pro Invitational Series will return this Sunday at the virtual version of its track, and FOX Sports' Erik Arneson tweeted later in the day that they're in for another weekend of virtual racing (with details still to come).
That feels like really good news right now seeing as our only other TV options at this point seem to be coronavirus news updates or reruns, including on the sports side.
And given the fact that "real" sports might not be back until summertime, us racing fans might be depending on virtual action for a few more months.
Considering the situation, I think it'll more than serve the purpose.
Almost all of our favorite drivers are participating, and some of the lesser-known guys like Timmy Hill and Garrett Smithley showed well Sunday. And it seems almost certain that more drivers will join the eNASCAR ranks soon. It also gives their sponsors some exposure during this downtime, and some drivers even are able to acquire special sponsorship for iRacing.
And beyond that, the possibilities are vast. In theory, we could see the NASCAR stars race at any track on any day of the week, depending on how far the sport takes this and how the scheduling works out.
It's a unique opportunity during a troubling time.
Until things can return to normal and NASCAR's competitors return to the asphalt and fans to the stands, it'll be a nice respite to watch them race and us take it in, all from the comfort of our own homes.
Justin Epley is a sports writer for The News Herald. He can be reached at jepley@morganton.com or 828-432-8943.