All four Burke County high school teams will be well-represented Saturday at the NCHSAA 2A and 3A West Regional track and field championship meets hosted by Bandys and North Henderson, respectively.
Two county athletes — Draughn senior Leanna Seagraves (girls pole vault) and Patton junior Faith Younts (girls 800 meters) — received No. 1 seeds in their events.
Seagraves is vying for her second outdoor state championship to go with one indoor gold at state. She has medaled in the event every year since winning as a freshman. Younts leads 14 Panther regional qualifiers after winning the NWFAC 2A 800-meter title and placing fourth at last year's regional meet.
Also from Draughn, juniors Saniah O'Neil (girls shot put, 5 seed) and Nick Chrisco (boys discus, 4 seed) are seeded highly.
Junior Finn Rigsbee (boys 800, 1600, 3200) and senior Noah Sheets (boys long jump, 2 seed) lead the among Patton boys regional qualifiers.
Freedom junior Makayla Moore (girls shot put, 2 seed; discus, 5 seed) and senior Larry Luke (boys shot put, 4 seed; discus, 2 seed) appear to have a strong chance to advance for the Patriots in the throwing events.
Twenty other Freedom athletes and four relays qualified for regionals, including senior Iyahn Murkey and juniors Destiny Watkins and Emma Brooks, all listed for three events apiece.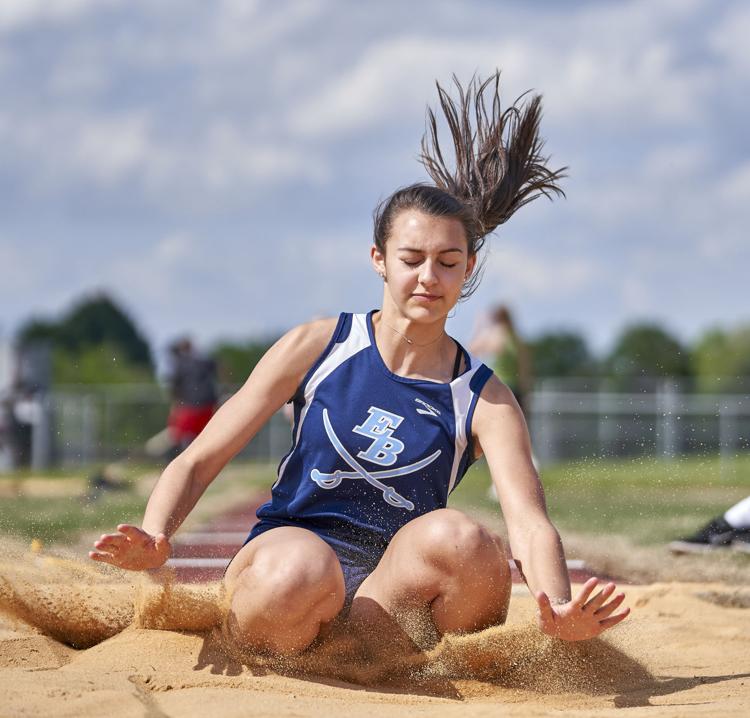 East Burke's regional qualifiers have increased in number from a season ago to 12 individuals and the boys 4x800 relay. The Cavaliers are led by sophomore Noah Rooks (boys shot put, 5 seed; boys discus) and junior Raegan Robinson (girls pole vault, 4 seed; 300 hurdles).
Robinson finished runner-up to Seagraves in the pole vault at this year's NWFAC championship meet as Rooks (shot put, second) and Gracie Ruff (girls 100, third) were other conference medal winners.
The top four in each event at regionals qualify for the state championships. Both the 2A and 3A portions will be held next Friday (May 17) at N.C. A&T University's Irwin Belk Track.
Saniah O'Neil (girls shot put, discus)
Alex Carter (boys 100, 200 meters)
Khe-Nai Banks (boys 100, 200 meters)
Tommy Blackwell (boys 1600, 3200 meters)
Leanna Seagraves (girls pole vault)
Nick Chrisco (boys discus)
Mackenzie Winkelman (girls discus)
Kirsten Stamos (girls pole vault)
Jesse Gullett (boys 100 dash)
Taylor Conley (girls shot put, discus)
Noah Rooks (boys shot put, discus)
Raegan Robinson (girls pole vault, 300 hurdles)
Gracie Ruff (girls 100, 200 meters)
Luke Elliott (boys 800, 3200 meters)
Shane Feamster (boys 300 hurdles, 3200 meters)
Ambria White (girls shot put)
Brooke Whisnant (girls long jump)
Kloey Merck (girls 1600 meters)
Ayden Lingerfelt (boys 1600 meters)
Ben Childers (boys 200 meters)
Clay Seagle (boys 3200 meters)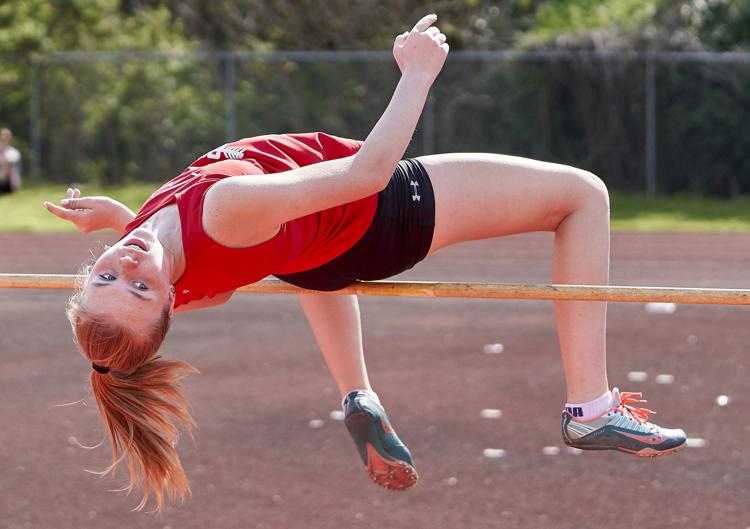 Finn Rigsbee (boys 800, 1600, 3200 meters)
Chris Lytle (boys long jump, triple jump)
Noah Sheets (boys long jump, 200 meters)
Calli Westra (girls 1600, 3200 meters)
Faith Younts (girls 800 meters)
Sydney Hancock (girls discus)
Mattie Genoe (girls high jump)
Sara Griggs (girls 400 meters)
Aleia Rose (girls 400 meters)
Nikita McClure (girls 300 hurdles)
Bailey Tallent (girls 200 meters)
Katelyn Suggs (girls 200 meters)
Vance Jones (boys 200 meters)
Ella Evans (girls 3200 meters)
Tay Lowdermilk (boys 100, 200 meters)
Iyahn Murkey (boys 110 hurdles)
Walt Swan (boys 400 meters)
Makayla Moore (girls shot put, discus)
Lee Kania (girls 100 hurdles, 300 hurdles)
Ava Thomas (girls 1600 meters)
Boys 4x200, 4x800, 4x400 relay