VALDESE — Draughn High School on Wednesday announced that Mason Biddix has been named Wildcats head baseball coach.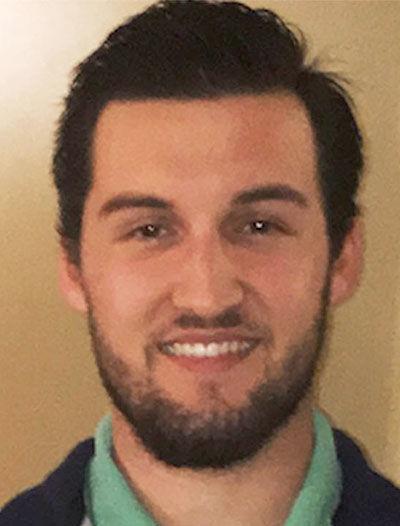 Biddix, 23, was part of some of the best teams in Draughn program history. He was moved up from the JV team to varsity midway through his sophomore season in 2012, the only season in which the Wildcats have won a conference title of any kind as they claimed the Catawba Valley 2A regular-season crown.
In Biddix' junior year of 2013, Draughn went 15-11 and won its second-ever state playoff game. The team again enjoyed a winning season in 2014, finishing 13-11 and reaching the playoffs again.
"We are excited to welcome one of our own to our coaching family," Draughn's administration said according to a press release from Burke County Public Schools. "Mr. Biddix brings knowledge, excitement and youth to our staff."
Biddix replaces Yates Jensen, whose teams went 2-19 in 2018 and 5-19 this past spring. Draughn athletic director Doug Hallyburton said Jensen decided to step down from baseball due to time restraints as he is also Wildcats head boys basketball coach and the two sports butt into one another each February and March.
Hallyburton said Jensen and current assistant coach Kenny Stephens may remain on Biddix' coaching staff, which has not yet been finalized.
Biddix played third base and pitched at Draughn, then played one season at Catawba Valley Community College as the team reached the NJCAA World Series and finished third in the nation.
He played second base and third base at Montreat College in 2016 and 2017 before labrum surgery sidelined him during his senior year. Biddix graduated from Montreat in 2018 with a business management degree and is currently pursuing his master's of business administration online from Gardner-Webb University.
Since graduating, Biddix has spent the last two summers on staff for the Caldwell County Post 29 American Legion baseball team under coach Myron Day. Caldwell reached the state tournament in 2018, finishing fifth.
Biddix will be Draughn's fourth coach all-time in the sport, and he played for the first and winningest one, Chris Cozort, whom along with Day, he calls a coaching mentor.
"Coach Cozort and Coach Day helped me grow professionally as a coach," Biddix said. "I'm very blessed and fortunate to be able to give back in renewing a winning culture here. I hope, being young, I can bring enthusiasm and energy and get the kids to buy in so they can leave something behind for future Wildcats.
"Coach Cozort built things from the ground up. I hope to instill in the players the things they need not just to be successful in baseball but also what they need to become great men outside the sport. This opportunity means a lot to me, and I can't wait to get started."