East Burke coaches Crystal Bartlett and Jerome Ramsey are the Northwestern Foothills 2A Conference 2019-20 girls and boys basketball coaches of the year, the league announced Saturday on the final day of its conference tournament at EB.
It's Bartlett's fourth consecutive conference coach of the year award on the heels of the Lady Cavaliers' fourth straight regular-season and tournament titles, while Ramsey wins conference coach of the year for a second time in his seven seasons guiding the Cavs.
Bartlett, a 1996 EBHS graduate who went on to a 1,000-point career at Montreat, is in her fifth season coaching the Lady Cavs varsity squad and has a record of 123-25 (.831 winning percentage) from the sideline.
Her teams have won at least 20 games and at least one playoff games each season, setting an EB record by reaching the state semifinal game in 2017. Her teams broke then tied the EB record for wins in a season (27) in '17 and '18 and have reached the regional semifinal round or beyond three times.
EB has never dropped an NWFAC game in three years (46-0) and has won 60 straight games versus conference foes dating back to the South Mountain 2A/3A Conference in the 2016-17 season. In the last three years, EB has won 42 of 46 games versus league foes by double digits, most recently a 58-40 home win over No. 2 Bunker Hill in the NWFAC finals on Saturday.
The Lady Cavs have won 17 straight games since December and are fourth in the latest 2A girls MaxPreps.com state power rankings and sixth in the NCPreps.com poll.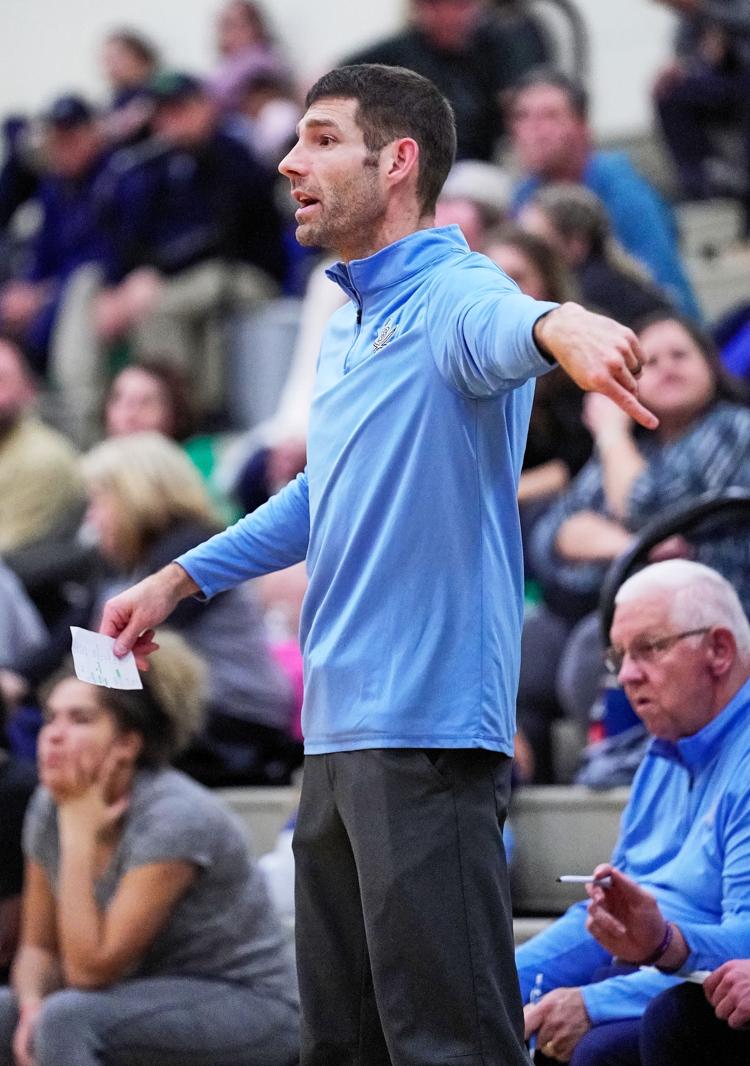 Ramsey is also coaching his alma mater, from where he graduated in 2000 before going on to enjoy a Hall of Fame athletic career at Mars Hill. His teams are 78-100, and he was previously named SMAC coach of the year after the 2014-15 season when EB finished second in the regular season and played in the league tourney title game.
He has guided EB to four state playoff berths counting this year, when the team broke a three-year drought. 
Ramsey's Cavs this year won more overall and conference games than in the last two years combined, improving two spots from where they were picked in the league preseason poll to finish one game out of third place despite graduating two of their top four scorers from last year's squad including their point guard and leading scorer.
EB notched its first winning record overall and in conference play in four seasons, and the Cavs' biggest win came at home earlier this month versus West Caldwell, who was ranked in the top 10 at the time.
The NWFAC players of the year were Hibriten's Avery Keller (boys) and Bunker Hill's Addison Wray (girls). The rest of the All-NWFAC teams will be announced after the league's last team is eliminated from the state playoffs to end its season.