CHAPEL HILL — So this is the year.
The NCHSAA late Sunday afternoon finalized its boys and girls basketball state playoff pairings, and all eight Burke County teams have qualified in the same season for the first time since the county went to four high schools in 2008-09.
The previous record of seven county playoff teams was achieved twice, most recently in 2017-18 when a record six teams also started the playoffs at home. This year, the number is half of that: only three of the eight local teams host first-round games. But each of those three is seeded highly enough to stay at home all week in the first, second and third rounds on Tuesday, Thursday and Saturday if they can add to double-digit win streaks.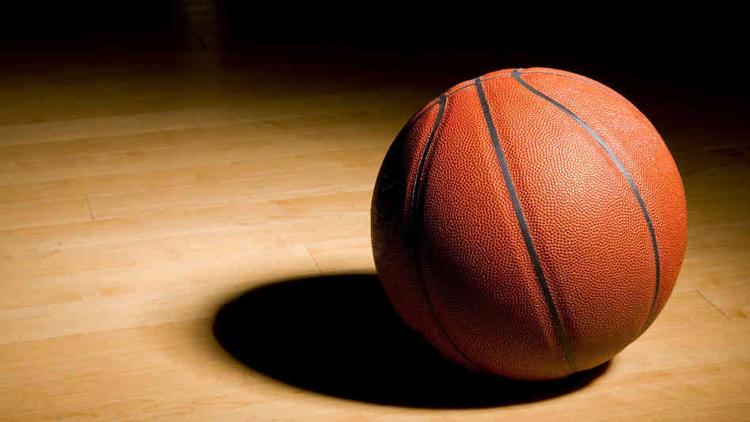 The undefeated Freedom girls (25-0) earned the No. 1 seed in the 3A West bracket and host No. 32 South Iredell (10-13) on Tuesday at 6 p.m. The Lady Patriots are fresh off fifth straight conference regular-season and tournament titles and completed a second perfect regular season in that span, which started with a state title.
Tuesday's winner plays either No. 16 Forestview (19-8) or No. 17 Cox Mill (14-12). A grudge match with No. 5 seed Enka could be in store Saturday in Morganton after this year's FHS Christmas Invitational semifinal showdown that the Lady Pats won on a buzzer beater, their closest and highest-scoring combined game of the year.
The FHS girls have won at least one playoff game for a modern county record 13 consecutive seasons under 16th-year coach Amber Reddick.
In the nightcap at Freedom on Tuesday (approximately 7:30 p.m.), the No. 3 seed Patriot boys (24-1) put an 11-game win streak on the line at home against No. 30 Asheboro (13-12), the fourth-place finisher out of the Mid-Piedmont 3A Conference. The winner will face either No. 14 T.C. Roberson (17-9) or No. 19 Greensboro Dudley (16-9).
Dudley and Southwest Guilford — a possible third-round foe who opens with Hickory — are members of the stacked Piedmont Triad 3A, which featured three top-10 teams in the polls much of the season in Greensboro's Smith and Winston-Salem's Parkland and Mount Tabor.
In the 2A classification, the East Burke girls (24-3) are seeded No. 2 in the West and face No. 31 Central Davidson (11-12) at home at 6 p.m., with the winner to next face either No. 15 West Stanly (16-10) or No. 18 West Wilkes (18-6).
The four-time defending regular-season and tourney champs could face league foe Bunker Hill in round three in Icard, and like the Freedom girls, are assured of a fourth playoff home game on March 3 to set up a neutral site regional final March 7 if they can add to a 17-game win streak.
EB has reached at least the second round of the postseason in nine consecutive seasons.
Also in 2A West girls play, No. 20 Patton (15-10) ties a program record with a third straight playoff berth and looks for its second all-time playoff win (and first in seven years) when it travels to No. 13 R-S Central (19-7) at 6 p.m.
Despite their proximity, the teams have met just once since they shared a conference until the 2012-13 season, when they split. They played in early January 2019 in Morganton, a 47-34 Hilltoppers win. The winner plays either No. 4 Forbush (25-2) or No. 29 North Surry (13-13).
After a year away from the playoffs, the No. 27 Draughn girls (12-14) at 6 p.m. face a No. 6 Shelby squad (21-1) whose only loss came via forfeit in December. The start time has not yet been announced. The Golden Lions were 6-2 vs. Draughn as league foes from 2013-17, though all three of the Lady Golden Lions' scorers are freshmen or sophomores. DHS hasn't won a playoff game since its inaugural season.
The winner faces either No. 11 West Stokes (22-4) or No. 22 Oak Grove (16-11).
The first-time conference tourney champion Patton boys (19-7) are the highest county seed in 2A West at No. 19. The Panthers look for a third straight year with at least one playoff win when they visit No. 14 Madison (17-8) at 6 p.m. The winner will face either No. 3 Shelby (21-3) or No. 30 Wilkes Central (14-9).
The EB boys (14-12) snap a county-long three-year playoff drought as the No. 23 seed and will face No. 10 East Lincoln (23-4) in round one in a battle of familiar coaching faces in Denver at 7 p.m. The Mustangs' Jon Hancock was EB's most successful boys coach in the sport with four 20-win seasons and two league titles from 2008-13, during which time current Cavs coach Jerome Ramsey was an assistant.
The winner next faces either No. 7 Hendersonville (21-5) or No. 26 Newton-Conover (15-10).
And the county's lowest seed is the No. 29 Draughn boys (13-12), who open the playoffs with a conference foe for a second straight year when they make the trip to Lenoir to face regular-season champ Hibriten (23-3) at 7 p.m. The Panthers downed the Wildcats by 19 or more points both times this year. However Draughn had defeated Patton three times by nine or more points last year before falling to them at home in the playoff opener.
The winner will face either No. 13 Lexington (20-5) — the opponent for the 'Cats only playoff win two years ago — or No. 20 North Surry (16-10).
NCHSAA STATE PLAYOFF PAIRINGS
First round Tuesday, second round Thursday, third round Saturday; all at higher seeds
No. 1 Forest Hills (25-0) vs. No. 32 Pisgah (12-14)
No. 16 Smoky Mountain (14-10) vs. No. 17 Salisbury (16-9)
No. 8 Lake Norman Charter (20-6) vs. No. 25 West Stanly (16-11)
No. 9 West Wilkes (18-7) vs. No. 24 Franklin (16-9)
No. 5 Mountain Heritage (23-1) vs. No. 28 Walkertown (9-14)
No. 12 West Caldwell (22-4) vs. No. 21 North Lincoln (16-8)
No. 13 Lexington (20-5) vs. No. 20 North Surry (16-10)
No. 4 Hibriten (23-3) vs. No. 29 Draughn (13-12)
No. 3 Shelby (21-3) vs. No. 30 Wilkes Central (14-9)
No. 14 Madison (17-8) vs. No. 19 Patton (19-7)
No. 6 North Davidson (23-4) vs. No. 27 Central Davidson (15-9)
No. 11 W-S Atkins (20-6) vs. No. 22 South Point (18-9)
No. 7 Hendersonville (21-5) vs. No. 26 Newton-Conover (15-10)
No. 10 East Lincoln (23-4) vs. No. 23 East Burke (14-12)
No. 15 R-S Central (16-10) vs. No. 18 North Forsyth (19-7)
No. 2 West Stokes (22-4) vs. No. 31 Lincolnton (11-14)
No. 1 Salisbury (25-1) vs. No. 32 East Gaston (14-11)
No. 16 North Davidson (17-9) vs. No. 17 Wilkes Central (18-6)
No. 8 Ashe Co. (19-6) vs. No. 25 North Wilkes (14-11)
No. 9 Forest Hills (17-7) vs. No. 24 West Davidson (15-10)
No. 5 Mountain Heritage (19-6) vs. No. 28 Maiden (14-13)
No. 12 Brevard (17-6) vs. No. 21 Surry Central (17-9)
No. 13 R-S Central (19-7) vs. No. 20 Patton (15-10)
No. 4 Forbush (25-2) vs. No. 29 North Surry (13-13)
No. 3 Newton-Conover (24-2) vs. No. 30 East Rutherford (14-10)
No. 14 Bandys (19-6) vs. No. 19 Pisgah (17-9)
No. 6 Shelby (21-1) vs. No. 27 Draughn (17-9)
No. 11 West Stokes (22-4) vs. No. 22 Oak Grove (16-11)
No. 7 Franklin (19-6) vs. No. 26 Smoky Mountain (13-11)
No. 10 Bunker Hill (20-7) vs. No. 23 East Lincoln (16-10)
No. 15 West Stanly (16-10) vs. No. 18 West Wilkes (18-6)
No. 2 East Burke (24-3) vs. No. 31 Central Davidson (11-12)
BOYS (bottom half of bracket)
No. 3 Freedom (24-1) vs. No. 30 Asheboro (13-12)
No. 14 T.C. Roberson (17-9) vs. No.19 Greensboro Dudley (16-9)
No. 6 A.C. Reynolds (19-8) vs. No. 27 Monroe (13-12)
No. 11 Hickory (20-5) vs. No. 22 Southwest Guilford (12-13)
No. 7 Statesville (18-6) vs. No. 26 Concord (11-13)
No. 10 Weddington (19-7) vs. No. 23 Monroe Sun Valley (16-11)
No. 15 West Rowan (15-9) vs. No. 18 Parkland (21-4)
No. 2 Concord Cox Mill (23-3) vs. No. 31 Cramer (12-13)
GIRLS (top half of bracket)
No. 1 Freedom (25-0) vs. No. 32 South Iredell (10-13)
No. 16 Forestview (19-8) vs. No. 17 Concord Cox Mill (14-12)
No. 8 Ashbrook (20-4) vs. No. 25 Erwin (16-10)
No. 9 Charlotte Catholic (20-5) vs. No. 24 W-S Parkwood (16-10)
No. 5 Enka (21-4) vs. No. 28 Alexander Central (12-13)
No. 12 Northern Guilford (20-6) vs. No. 21 Asheboro (18-8)
No. 13 Asheville (21-4) vs. No. 20 Weddington (18-7)
No. 4 China Grove Carson (23-3) vs. No. 29 A.C. Reynolds (10-13)