BOONE — Both the Freedom boys and girls track teams captured a pair of first-place finishes Wednesday at the Northwestern 3A/4A Conference championship meet hosted by Watauga.
The Patriot boys earned 13 top-five finishes including nine medals to finish in third place as a team with 97 points, behind the champion host Pioneers (151) and runner-up Alexander Central (143.5). Watauga (224) also won the girls portion of the meet, again followed by the Cougars (185). The FHS girls finished sixth (35).
"We had a good day," Freedom coach Robert McGimpsey said. "The kids gave their best efforts, and the girls really stepped up."
The boys' strong showing was led by victories in the 4x200- and 4x400-meter relays. Tay Lowdermilk, JB Benjamin, Cam Harrison and Walt Swan completed the winning 4x200 in 1:33.51, and Swan teamed with Hank Yelton, Dylan Brittain and Kam Avery for a 3:34.55 clocking in the 4x400.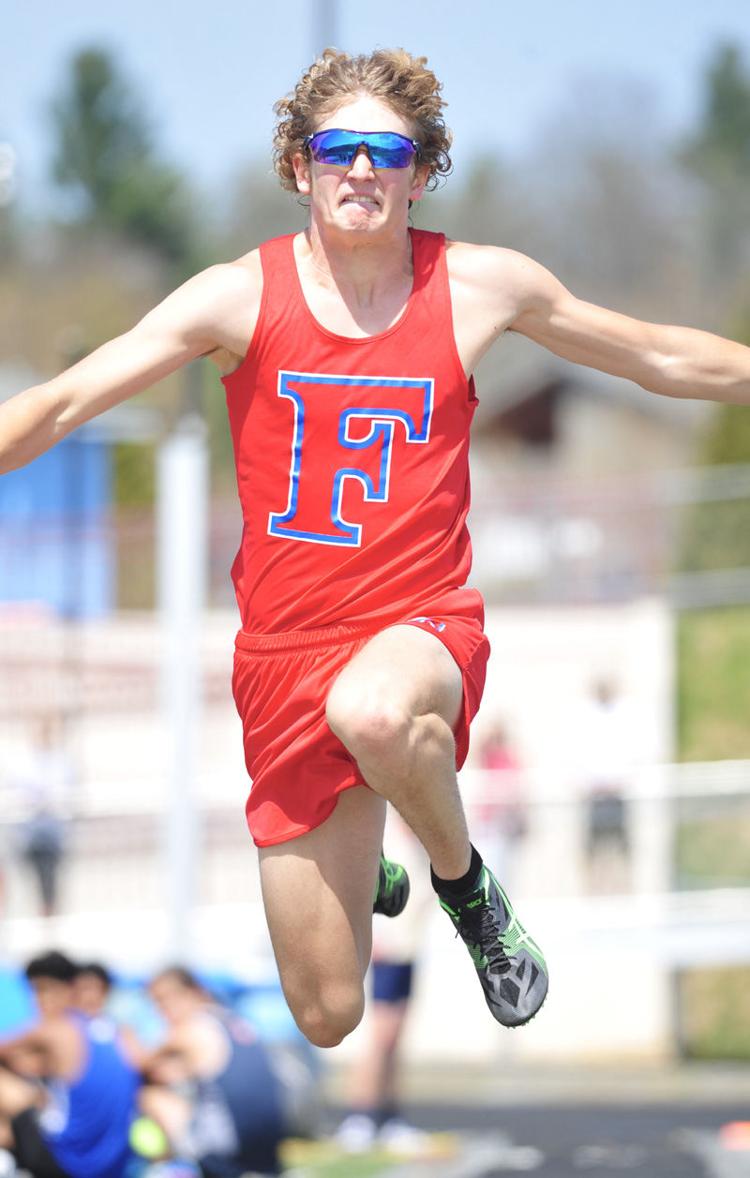 Additionally, the Freedom 4x800 relay (second, 9:13.23) and 4x100 relay (45.22, third) also medaled.
Junior Larry Luke grabbed second place in the boys discus (122'5") and third in the shot put (41/2½"). Yelton, a senior, was third in the 300-meter hurdles (43.81) and fourth in the 110 hurdles (16.05) and triple jump (40').
Brittain was runner-up in the 800 meters (2:03.73), Swan was third in the 400 (53.16) and Tay Lowdermilk was fourth in the 100 (11.57) and fifth in the 200 (23.65).
Sophomore Kyla Avery turned in the individual performance of the day for Freedom on the girls side, winning both the 100 (12.99) and 200 (26.48) before a fifth-place finish in the 400 (1:07.57).
The Lady Patriots' next highest finishes were recorded by Emma Brooks (800, 2:47.96; sixth) and Julisia Butts (discus, 80'; sixth).
Freedom's qualifying athletes will next be in action at the NCHSAA 3A West Regional on May 12, an event also hosted by Watauga.