ICARD — Senior running back Josh Moore ran for 204 yards and a career-high four touchdowns on 20 carries, adding a 61-yard reception to lead the East Burke football team past Highland Tech, 41-6, to start the season Friday night at Danny Williams Field.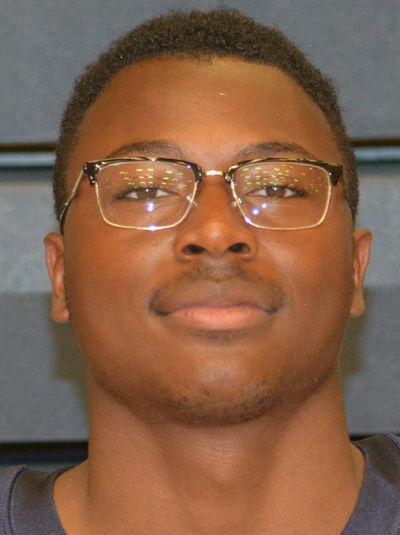 Moore's scores came from 2 yards out on the hosts' first drive, 27 yards away on their third series, and 48 yards on the fourth drive to cap off the first quarter. The fourth TD was a 60-yard gallop on a one-play drive midway through the third quarter.
It was Moore's second straight 200-plus-yard game dating back to last year's finale.
Moore's four TDs were the most in a single game for EB since Brandon Clark in October 2015 versus R-S Central. (Clark and Robbie McGee both scored five in a game earlier this decade.)
Senior Brett Childers, who stepped in to start at quarterback in place of an injured Seth Pruitt, made it 41-0 with a 13-yard touchdown run early in the final quarter. The lead previously had been extended to 34-0 on a 79-yard punt return score by Luke Coble.
Defensively, Childers added an interception for the Cavaliers and Landon Langley-Smith forced and recovered a fumble.
The host Patriots trailed by just one score late in the first half Friday, but the defending state champion Golden Lions scored touchdowns on four of their next five possessions, including all three in the third period, to run away to a fifth consecutive win in the series.
Freedom's defense got four stops early before Shelby quarterback Isaiah Bess got into a groove. Bess passed for 189 yards and four touchdowns, two to Ja'hari Mitchell (61, 41 yards) and two to Diovanni Daley (27, 15 yards). Omar Phillips (16 carries, game-high 120 yards) ran for an early 45-yard score and the Lions blocked a punt and recovered it in the end zone for their other TD.
Freedom (0-1) got rushing scores from senior quarterback Jayden Birchfield and freshman running back BG Hampton (eight carries, team-high 47 yards). Birchfield completed 11 of 25 passes for 40 yards without an interception.
Chase Young added 23 rushing yards on 12 carries, and Desmond Caldwell (12 yards) and Damien Dula (17 yards) caught four passes each.
N. Buncombe 60, Patton 20
The Panthers (0-1) lost their opener for a sixth straight year, trailing by 30 points with 4:21 until halftime. Friday's contest in Weaverville went to the running clock with 7:24 left in the third.
The Blackhawks opened the game with a kickoff return touchdown and never trailed. Joe Jones ran for four scores and a pair of two-point conversions for the hosts, and Rayce Pickens passed for two TDs.
Patton senior quarterback Weston Fleming passed for a 23-yard TD to Shawn Moody and a 58-yard TD to Trent Stroupe in the opening half. Demetric Greene rushed for a late score for the Panthers.
W. Lincoln 52, Draughn 13
The Wildcats (0-1) fell behind 52-0 in Friday's opener in Lincolnton before a pair of touchdowns in the final 5:30. The entire second half was played under the mercy-rule running clock.
Senior Trent Corn rushed for a 2-yard score before seniors Braxton Cox (17 for 28, 166 yards) and Denver Treadway hooked up from 6 yards out just before time expired. Nick Chrisco had 10 catches for a game-high 125 yards.
The Rebels' Cannon Bridges ran for four TDs (24, 45, 1, 40) and hauled in a 43-yard pass from Mason Huitt to open the scoring. Huitt also ran for a 45-yard score, Xander Pendergrass covered 46 yards on a first-half score and Hunter Leonhardt's 60-yard TD carry capped the hosts' scoring.