HICKORY — Both Draughn swim teams bounced back after runner-up finishes the day before to top Foard last Thursday in a dual meet at the Hickory Foundation YMCA. The girls team won 61-29, and the boys won 42-37.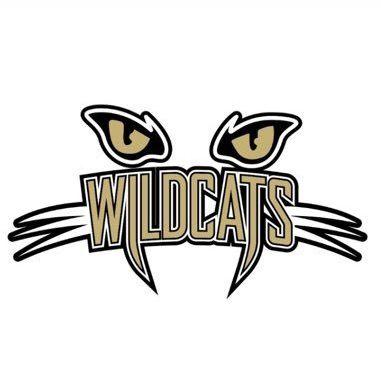 Lady Wildcats' individual winners included Sarah Mull (200 free, 2:37.96; 500 free, 7:23.47), Gunnar Hudson (200 IM, 2:41.30; 100 breast, 1:20.69), Georgia Goulding (50 free, 26.92; 100 fly, 1:04.56), Magdolynn Reasoner (100 free, 1:02.67) and Rhyannon Reasoner (100 back, 1:14.59), and the team also swept all three relays.
The boys were led by two wins from Jaxon Smith (100 free, 50.55; 100 back, 57.40), who the day before set a school record in the 500 free. Draughn's Jake Hudson (50 free, 26.66) and Tommy Blackwell (500 free, 6:05.22) also won, and Draughn claimed the boys 200 free relay.
The Wildcats are next joined by East Burke and Patton at Friday's Northwestern Foothills 2A Conference championship meet in Lenoir.
Freedom 2nd in 5-team meet
Both Patriots squads came in second place behind St. Stephens last Thursday in Wilkesboro.
Freedom's winners included Samuel Kuehnert (boys 200 free, 1:56.94), Nolan Miller (boys 200 IM, 2:11.67), Emerson Miller (boys 100 fly, 56.69) Kennedy Carswell (girls 500 free, 7:01.94), Riley Carswell (girls 100 back, 1:08.16), Charlie Yelton (girls 100 breast, 1:19.76) and the boys 200 free relay of Kuehnert, Miller, Miller and Kai Hawkins (1:38.40).
"Our swimmers really challenged themselves as many of them had to step up into leading roles as we had 10 swimmers out sick and two who had to leave during the meet," Freedom coach Dan St. Louis said. "Hopefully we will be healthy again by conference next week. Really proud of the swimmers, and we look forward to working hard to get ready for conference and regionals."
Freedom is back in the pool on Jan. 23 for the Northwestern 3A/4A Conference championship meet in Hickory.
Freedom falls twice on road
The Patriots (4-11, 1-3 NWC) were swept in a league tri match Friday at Alexander Central, falling 58-24 to the host Cougars and 48-36 against rival McDowell.
Freedom's Kalvin Khang (160 pounds; first-, second-period pins) and Emily Propst (106; two forfeits) were each 2-0 for the night. Winning once apiece were Kevin Memchu (113; forfeit), Davion Lowdermilk (120; pin), Frank Fields (182; pin), Nathan Vue (195; forfeit), Cameron Silvers (220; disqualification) and Kevin Augusta-Hernandez (285; pin).
Three Freedom runners hit PRs 
Three Freedom runners set personal records as the Patriots traveled to East Tennessee State University over the weekend for the ETSU Invitational.
Tay Lowdermilk set his top time in the boys 400 finals, Joseph Hover recorded a new personal best in the boys mile finals and Emma Brooks did the same in the girls 800 finals. Lowdermilk placed 14th with a time of 54.62, Hover was 42nd with a 5:05.95 and Brooks finished 49th at 2:48.89.
Additionally for Freedom in preliminary events, Mekhi Carter was 20th with a 7.43 in the boys 60 in Heat 3 and Omar Moore was 29th at 7.64 in Heat 9. Destiny Watkins came home 41st with an 8.94 time in the girls 60 prelims.