VALDESE — Led by the individual county champions, the East Burke boys and Patton girls won team titles at Tuesday's Burke County Cross Country championship meet hosted by Draughn.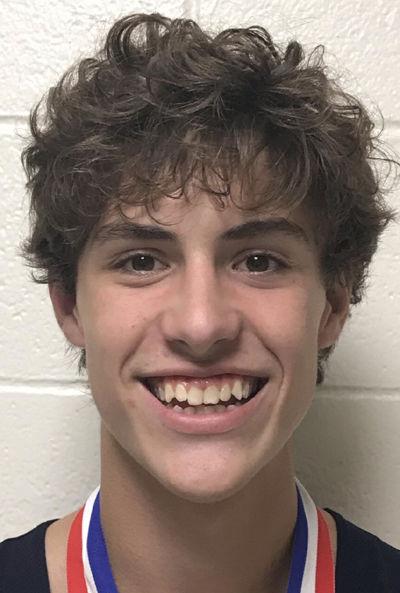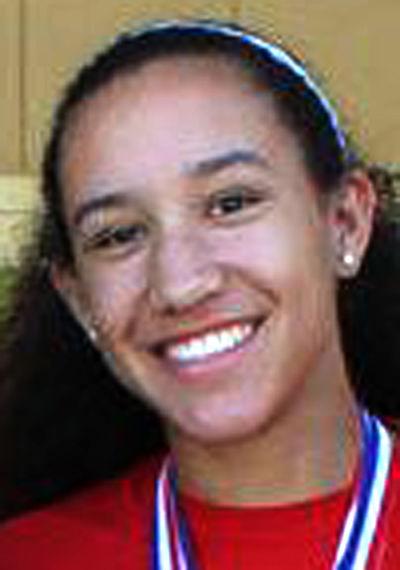 The Cavalier boys (26 points) were followed by second-place Draughn (39), third-place Freedom (62) and fourth-place Patton (97). On the girls side, the Lady Panthers (32) edged the Cavaliers (39), with Freedom (55) third and Draughn (96) fourth.
EB junior Luke Elliott (20:32) won the boys race, improving on last year's seventh-place finish. Elliott's teammate Logan Shuford secured second place (20:43), and teammates Ayden Lingerfelt (fifth), Shane Feamster (eighth) and Clay Seagle (10th) gave the Cavs half of the top 10 finishers. It was EB's third team title in the event in the last four years.
Led by 2018 champion Tommy Blackwell (third; 21:00), the Wildcats had four top-10 runners, also including fourth-place Reed Farrar. Andrew Albright and Ben Teffeteller finished seventh and ninth respectively.
Freedom was paced by Christopher Brittain (sixth; 21:38) and Patton by Nick Corn (15th).
After a year away, defending 800-meter 2A state track champion Faith Younts of Patton won the girls portion (24:09). Younts, a senior, had placed second in 2017.
She had fierce competition from two of her teammates with Calli Westra finishing in 24:17 time to lock up second place and Ella Evans (24:50) claiming third.
The Lady Cavs had five runners finish among the top 11, led by Mekenzie Harris (fifth), Gracie Ruff (sixth) and Meah Walsh (seventh).  
Freedom's top female runner was Emma Brooks (fourth; 25:38), and Draughn's was Geneve Smith (13th).
The Lady Panthers (8-4, 2-3 Northwestern Foothills 2A Conf.) won a second consecutive match in straight sets Tuesday at home, 25-6, 25-11, 25-13.
Patton's Ella Gragg finished with 24 kills, Izora Gragg added 19 assists and Kenady Roper led the way with eight digs and five aces. Other statistical leaders included Katie Stoudenmire (seven assists, two digs, two aces), Christina Skelly (four kills) and Danielle Wojcik (five kills).
In as 26-24, 25-14 JV Panthers win, Kinley Attaway had five aces and three assists and Sydney Morgan had three kills.
St. Stephens 3, Freedom 0
The host Lady Patriots (2-6, 1-3 Northwestern 3A/4A Conf.) fell Monday, 12-25, 12-25, 18-25, despite Josie Hise's five assists and three kills. Freedom's Ava Thomas supplied three digs, Mia Harper had three blocks and Sarah Armentrout also shared team-high honors with three kills.
The JV Lady Pats also lost, 25-22, 25-27, 11-15.
The Lady Panthers (1-3, 1-0 NWFAC) claimed their conference opener Tuesday at home without dropping a set. In singles, Patton winners were No. 1 Kadira McClure (6-0, 6-3), No. 2 Nikita McClure (6-1, 6-0), No. 3 Raegan Edwards (6-0, 6-2), No. 4 Danielle Wilson (6-3, 6-3), No. 5 Natalie Franklin (7-5, 6-0) and No. 6 Brianna Baker (6-2, 6-2).
N. McClure/Edwards won 8-2 at No. 1 doubles, K. McClure/Wilson won 8-0 at No. 2 and Franklin/Sarah Browning won 8-6 at No. 3.
Trailing 2-0, the host Panthers (2-6-1, 0-1 NWFAC) evened Tuesday's league opener going into halftime behind goals by Will Mejia (assisted by Carter Freeman) and Connor Rudisill before the Warriors won the second half by a 3-0 margin. Patton was outshot by West, 17-3, but managed five corner kicks to the guests' three in defeat.